After three injury-ridden, but promising seasons in the NBA, Zion Williamson is taking the court next season with the mindset of proving himself as one of the game's top stars. He'll do so in his latest signature sneaker, the Jordan Zion 3, which was officially unveiled as part of Jordan Brand's showcase for the Quai 54 Tournament in Paris this weekend.
"This is crazy. It still doesn't feel real that I have a signature shoe, and here we are with Jordan Brand on my third one," said Williamson. "The Zion 3 not only tells my story of making it out the mud, but it is one that I believe many basketball players out there will like because of its low-to-the-ground feel and incredible cushioning."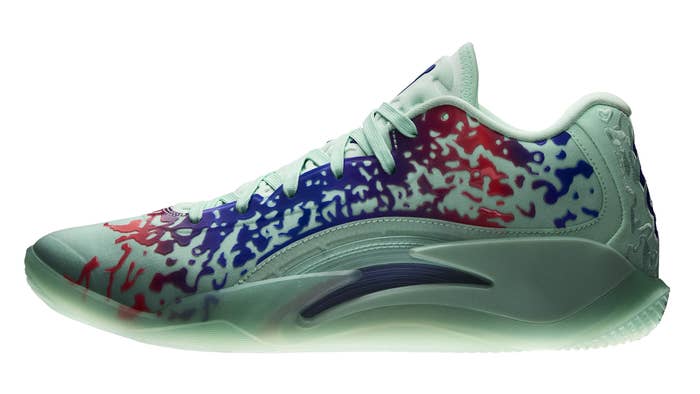 Like the previous two models, the Zion 3 is built and engineered for explosive flight, complementing Williamson's dynamic style of play. If what he told Complex in an interview during All-Star Weekend holds true, that explosiveness could be helpful in the 2024 Slam Dunk Contest. That's neither here nor there at the moment—the current focus at hand is breaking down his new signature shoe.
Williamson often tells the Jordan design team that he "made it out of the mud," in reference to his hometown of Marion, South Carolina. The materials and color splatter on the upper of the Zion 3 represent Williamson stepping out of the mud. The haptic ink utilized to achieve the look is lightweight and flexible, while still providing additional reinforcement in high-stress areas. The upper was created with 3D imaging of Williamson's foot last launching "through the mud."
"In one of the early brainstorm meetings, I told the Jordan Brand that I wanted my third signature shoe to really represent my dedication to my craft despite hard times growing up," said Williamson. "The success I've had so far hasn't just happened because of my natural abilities. I kept saying I had to get it out the mud, you know, I had to really work for everything I have now. When people put on my shoe, I hope they genuinely feel that greatness can come from anywhere, and dreams can be achieved if you work hard enough."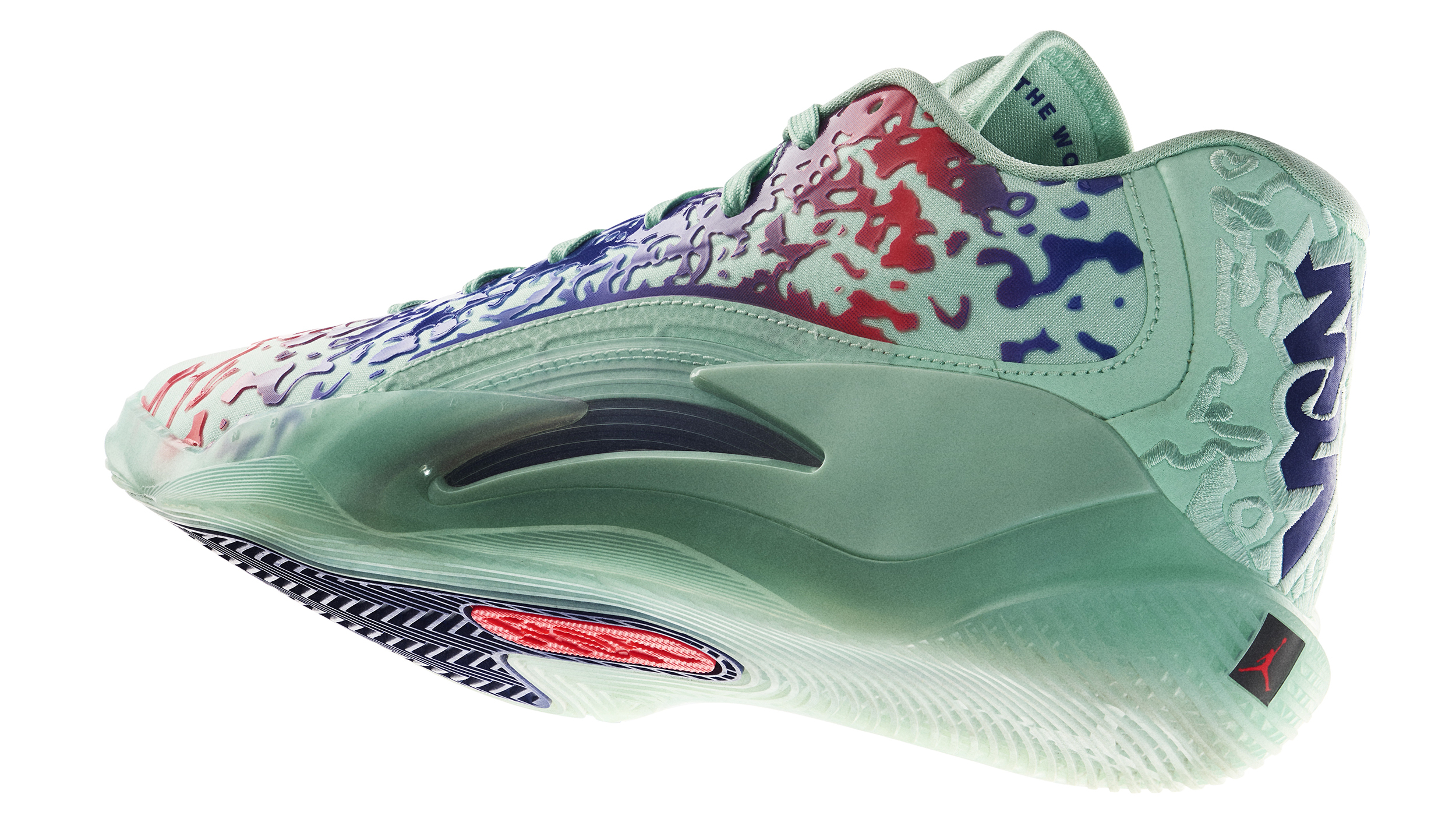 Designers had an outlook of solving three elements when crafting the Zion 3: lateral containment, comfort and protection, and great on-court feel. Williamson's 'Z' icon, present on the Zion 3's predecessors, returns in raised TPU form and also assists with lateral containment. His Zion logo is embroidered on the heel. For comfort and support, the Zion 3 comes equipped with a Formula23 drop-in midsole and Zoom Air cushioning. Clear herringbone traction provides quickness and control over movements.
The Zion 3 will be available in full-family sizing beginning in September, with pricing starting at $140. Details on the first four colorways via Jordan Brand can be found below: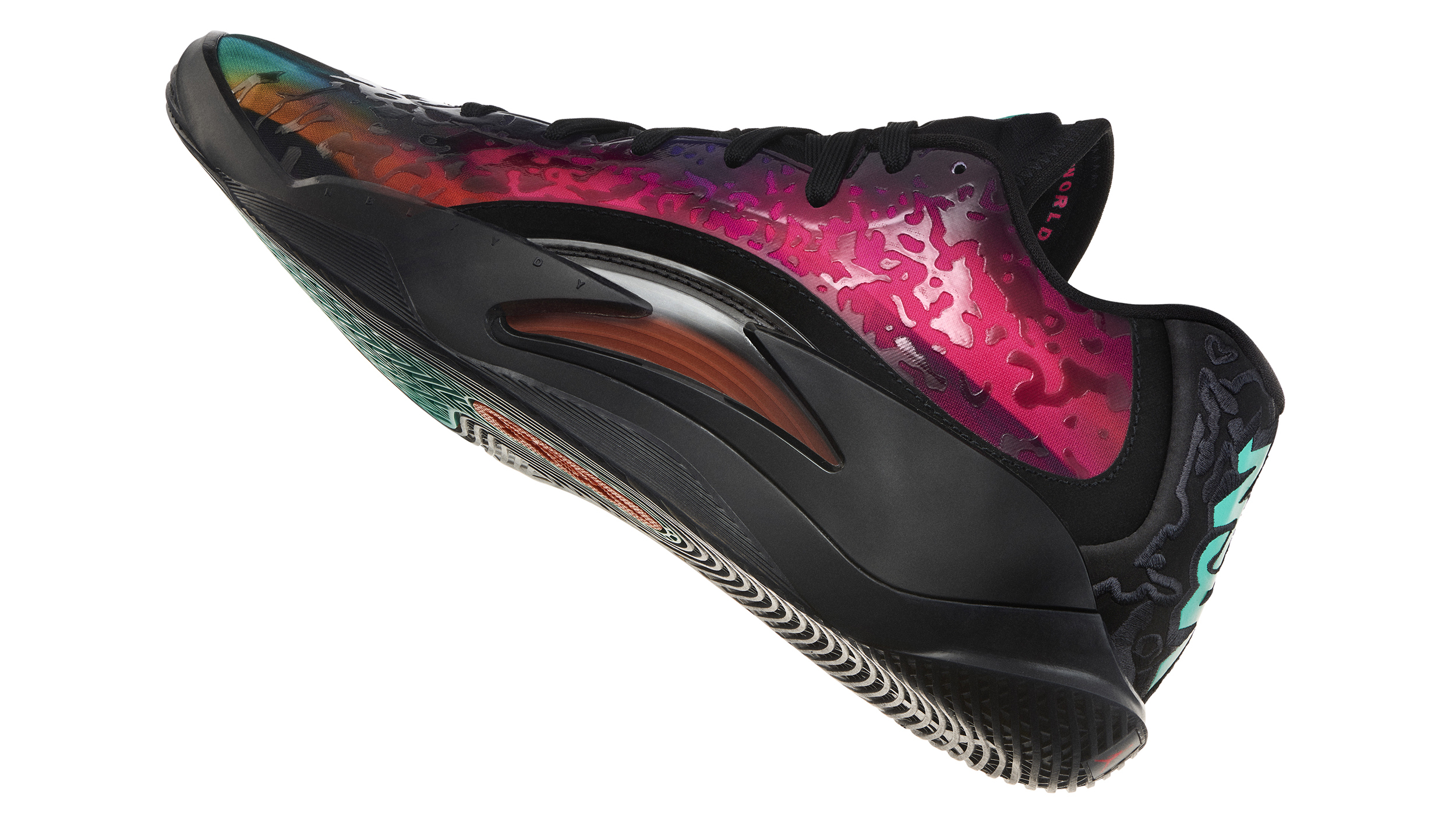 "Sanctuary" (Retail: September): A North America-exclusive colorway that is a nod to the stained glass windows of the sanctuary that Zion trains in during the offseason.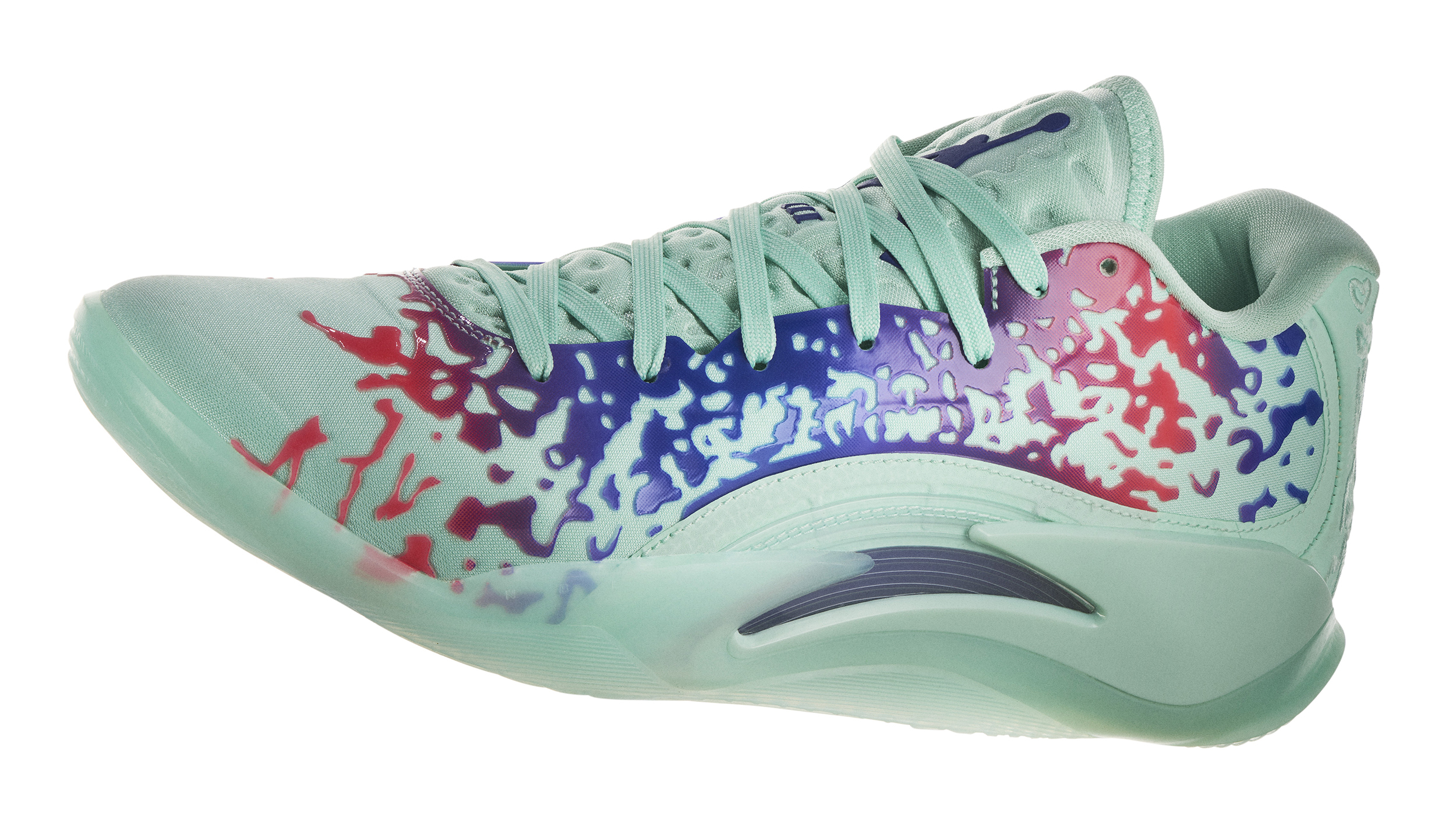 "Mud, Sweat, and Tears" (Retail: October): This story celebrates the emotional journey of Zion. The galactic-inspired colors combine with the high-gloss mud graphic to drive a dual story of out-of-this-world, yet down-to-earth.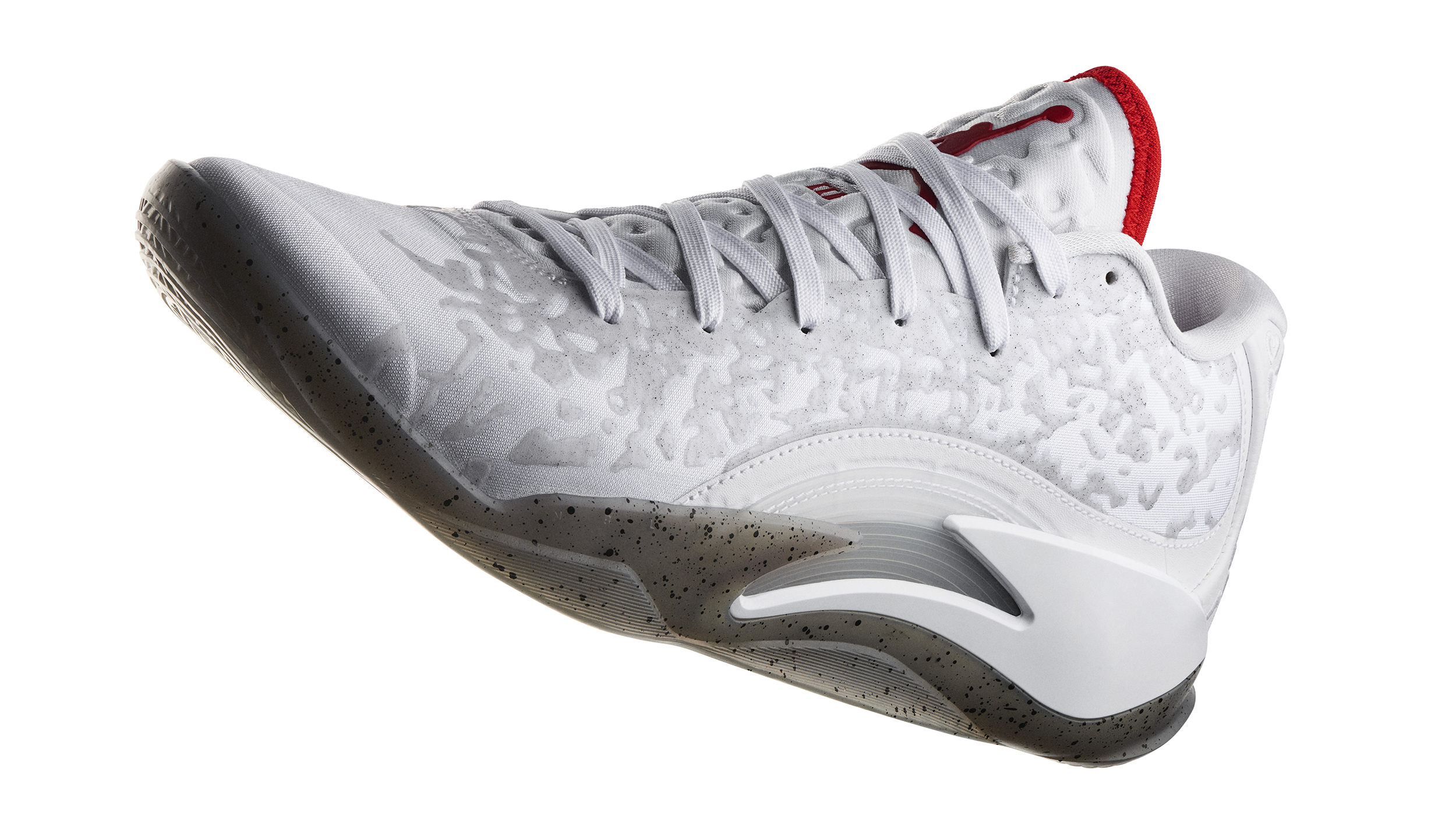 "Fresh Paint" (Retail: November): Inspired by the Air Jordan 4, but interpreted with a twist, this colorway is about Zion carving his own journey and path that can be of inspiration to people globally.
"Black/White" (Retail: December): Zion loves the classic simplicity and power of black and white shoes. Understated but impressive, the shoe doesn't ask for attention yet is undeniably recognizable from afar – just how Zion likes it.