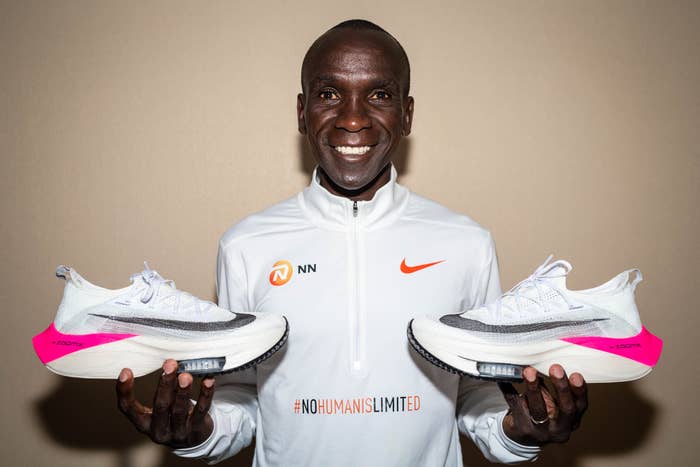 This morning, legendary marathoner Eliud Kipchoge will once again attempt to do the impossible—break the 2-hour marathon barrier.
Kipchoge will run in a special event called the INEOS 1:59 Challenge in Vienna, Austria at roughly 2:15 a.m. EST. He famously fell just short of his goal in the Breaking2 event back in 2017, unofficially finishing in 2:00:25. Last year, Kipchoge set a world record when he completed the Berlin Marathon in an official time of 2:01:39.
For the past 5 years, Kipchoge has also been been instrumental in helping Nike push the boundaries of running footwear. His feedback has contributed to releases from the Free, Epic React, Pegasus and Vomero series. In January 2016, he first tested what became the Nike Zoom Vaporfly Elite on the journey to Breaking 2—now he has a hand (or foot) in developing the Nike Next% range.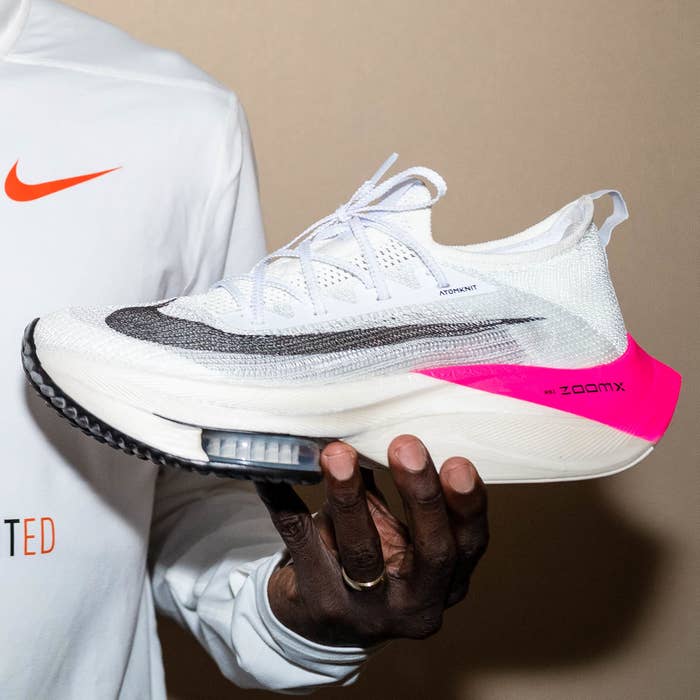 In Austria, Kipchoge will be running in a future Nike Next% marathon sneaker. His kit also includes the 2019 Nike Aeroswift Singlet, an athlete-exclusive version of the Nike Aeroswift Half Tight, his sleeves from Breaking2 and the 2019 Nike Elite Racing Sock. Whatever the outcome, his run will provide Nike with unique data that will ultimately push the sport forward.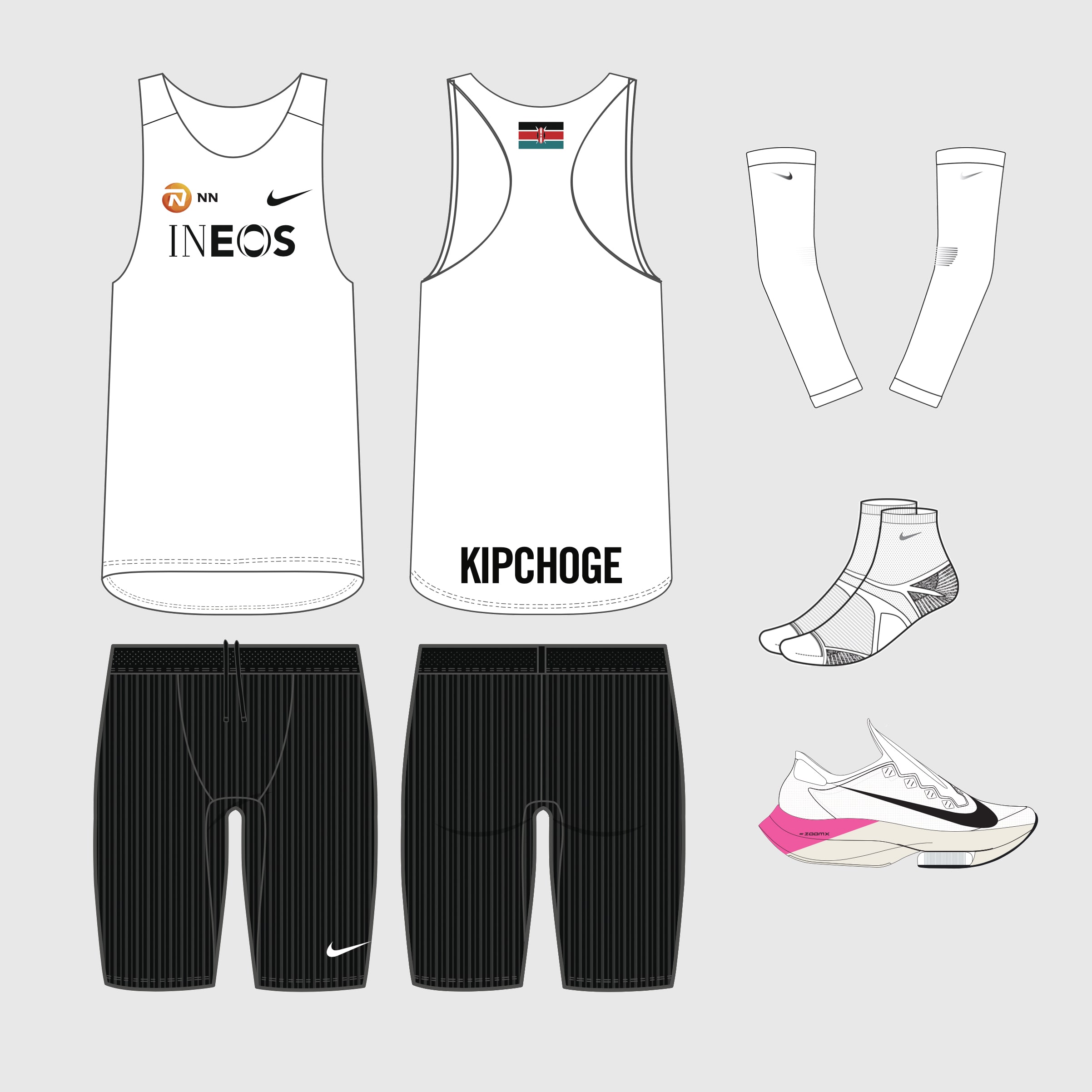 You can stream the INEOS 1:59 Challenge below.
UPDATE (10/12): Making the history he sought out to make, Eliud Kipchoge became the first person to ever complete a sub 2-hour marathon. Running at a comfortable pace throughout, he crossed the line in 1:59:40, shattering his previous high mark of 2:00:25. As announced yesterday, Kipchoge ran in a future Nike Next% model.