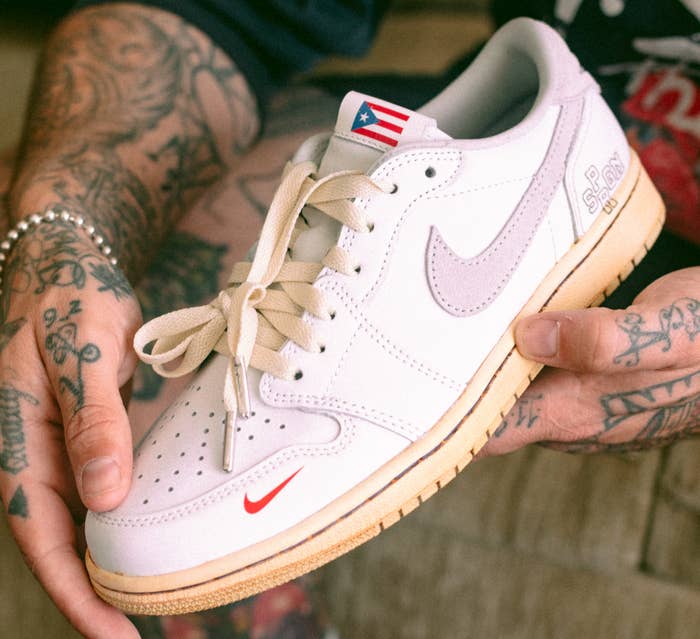 You can't listen to a Latin music playlist nowadays without hearing a Rauw Alejandro song. The young Puerto Rican artist has made 2021 his best year yet, taking over Latin music with his hit album Vice Versa and top-tier live music performances. His latest show, at the Coliseo de Puerto Rico, marks an important moment.
Performing at the Coliseo, a.k.a. "El Choliseo," is a milestone for a Puerto Rican artist, equivalent to performing at Madison Square Garden or the Staples Center. Touring the world and gaining popularity elsewhere is great, but for a Puerto Rican artist, returning to your roots provides a full circle experience for the artist and audience at El Choliseo. Reaching this peak is made more special for Rauw by arguably the hottest sneaker customizer in the game creating a pair of Air Jordan 1 Lows to immortalize the achievement. 
The Shoe Surgeon is known for high-end custom sneakers that have been spotted on feet of popular celebrities, and many consider themselves lucky to have a sneaker made by Dominic Ciambrone himself.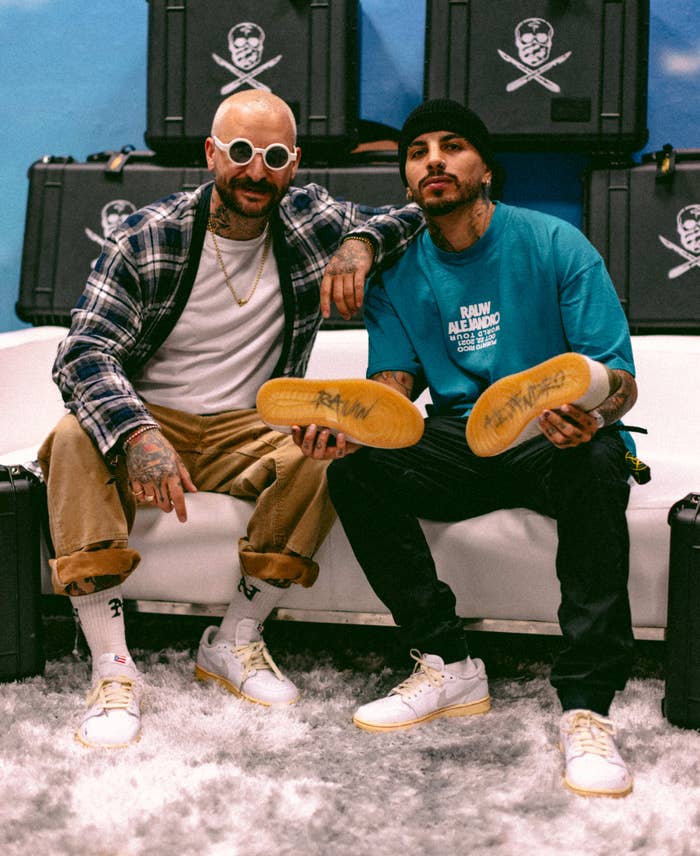 Ciambrone, who was connected to Alejandro via J Balvin, shared that one of his goals was to dress an artist head-to-toe for a tour. When Alejandro was continuing his tour in Spain a few weeks ago, he asked if Ciambrone would be able to make a custom sneaker for every artist that would feature in the four sold out shows at El Choliseo.
"I ended up doing 40 pairs," the Shoe Surgeon says. "Doing custom ones for each artist, and he asked to do 20 more for his team because he really loves hooking up his team." 
With only about a month and a half to work on them, he went straight to the lab. Shoe Surgeon first had to locate the sneakers and then design the custom Pelican Cases that house them. The design of the sneaker is subtle, with nods to Puerto Rico that are not overly done but just enough to reference Alejandro's heritage.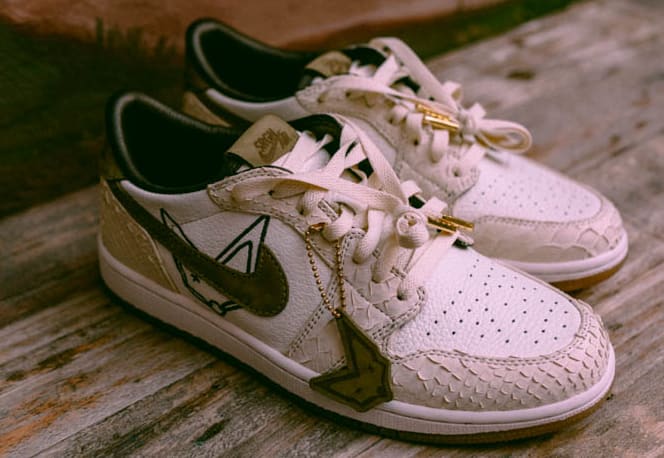 A special one-of-one sneaker was made also for Alejandro with his name under the insole. His fox emblem logo is embroidered over the Swoosh, which was made with Italian python leather. 
For Ciambrone, the shoe is a representation of his and Alejandro's shared appreciation for making sure their work is a complete experience.
"What I like about Rauw," Ciambrone says, "is that he dances, puts on a show, puts on a whole experience and I'm all about experiences. That's why we click. It's not about the shoe, it's about the way he dances, the visuals; he builds worlds, and I like building worlds."