It's 8 p.m. on a Thursday night on the Lower East Side of Manhattan and the Metrograph Theater is packed with people waiting to watch artist Daniel Arsham's third film with Adidas, Hourglass, that celebrates his most recent collaboration with the brand on the Futurecraft 4D Runner.
The film has Arsham go into the future to meet himself, à la Back to the Future, in which he contacts himself as a child. It's meant to tie together all three shoes that he's done, which are iterations of the Adidas New York: Past, Present, and Future. Many know Arsham not only for his sneaker collaborations, but with his work as Snarkitecture, which has seen him create art installations and design Kith's retail locations, including the sculptures of different Air Jordans that populate every store.
It turns out, though, that Fieg himself was the one who inspired Arsham to get into the sneaker space. During a Q+A session, Arsham said, "Ronnie Fieg, I don't think he made it [to the party] in the end—he had emergency dental surgery—his universe has influenced a lot of my thinking over the past 10 years. I think he reaches an audience that the art world doesn't reach all the time. I think it's a much wider audience, a much more open audience. In my own work, I don't think I should be making my work for a particular subset of people or even a place. I'm looking for contexts that are available to everyone."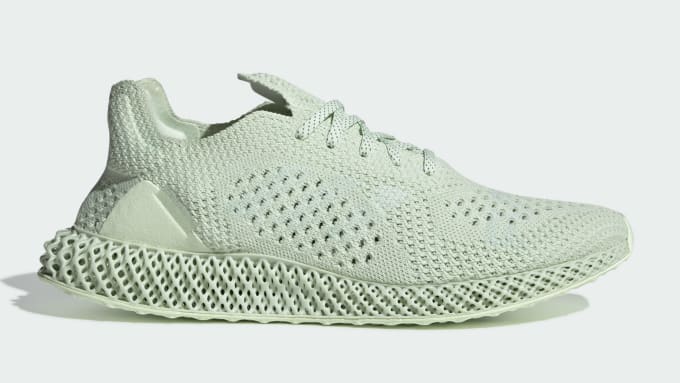 Working with Adidas inspires Arsham because it gives his work a broad audience. He's already become one of the more popular artists of his generation, at least with those who are into street culture and how it connects with the art world. He went on to say, "Working with a brand like Adidas, that has a reach that's very wide and spans a wide range of communities, is really interesting for me, as an artist, to tap into. We've all seen this growing obsession with sneakers over the past couple years, which for many of us has gone back to our youth. I think it's starting to cross over much more into the idea of just making. Thinking about working with Adidas in the past, and also the future, thinking about it more the way that I'd think about sculpture. Using a reference of a '70s runner as an icon of the past, how can I use that as something we all know that signifies a moment in time? Can I transform that? Can I use it to convey some new idea."
The sneakers released today online for $450. There's no word on when or if they'll be re-released.