Imagine growing up in Harlem and Nike asking you to make your own pair of Air Force 1s or, as you'd call them, Uptowns. That's exactly what ASAP Bari is dealing with right now, as his clothing brand, VLONE, is the most recent collaboration on the sneaker that's approaching its 35th birthday.
The sneakers themselves are black with orange highlights, made from premium leather, and debuting at ComplexCon, which is going down right now in Long Beach, California. We had the opportunity to talk to Bari about what this project means to him and his neighborhood. Edison Chen, the Hong Kong entertainment mogul and co-founder of CLOT, was also able to provide insights on why the Air Force 1 remains a massive sneaker almost three and a half decades after they were first released.
How did this collaboration come about?
ASAP Bari: It stumbled upon at the right time. Nike's about to do this [35th] anniversary for the Air Force 1. Being from Harlem, we know the culture of the Uptown. So Nike was looking for that young fresh kid, that Karl Lagerfeld from the hood. It's a young black kid from Harlem making his own pair of Uptowns.
Being from Harlem, I'm sure you could envision your dream pair of Air Force 1s. Is that what this collaboration became?
Bari: I can't say I've ever had a dream Air Force 1, because the dream Air Force 1 to me is just white on white. I like Stashes and Recons, but the classic color is white on white. Me putting my signature black and orange [on the shoe] is a vibe.
Edison, what was it like to help Bari with the collaboration?
Edison Chen: I did nothing. Bari did everything. I'm just a member of the VLONE team. Bari's been at the helm of all creative decisions. I'm blessed we had this opportunity.
How did you decide what the shoe was going to look like?
Bari: I kept it classic. I tried the Air Force as old school [as I could] but keep it relevant with the colorway and materials. It has the good elephant skin leather.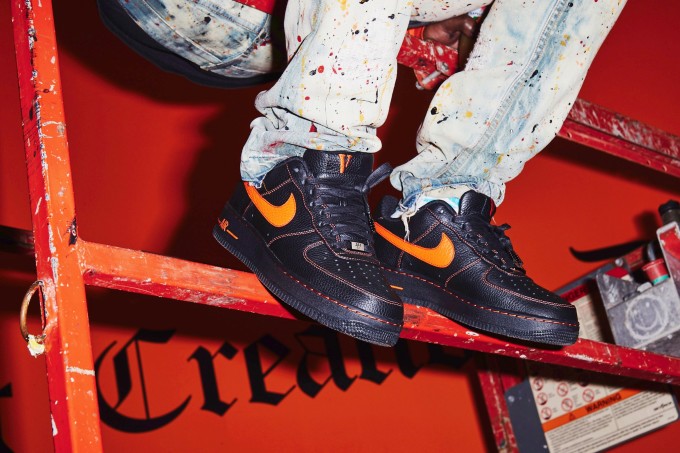 Did you make a lot of custom Air Force 1s back in the day?
Bari: This is my first. I wasn't plugged up enough to make my own.
Why do you think the Air Force 1 is a good shoe for collaborations?
Chen: I think that everyone that's involved in our culture has their own Air Force 1 story. Kids from Harlem, the Japanese wave, people from China, it's everywhere. You can express your ideas and emotions clearly with an Air Force 1. I think it's a good platform to show your true stripes and colors.
Why do you think it's able to have relevance in different cultures?
Chen: There's no boundaries to the shoe. Some guys like it a certain way, some girls like it a different way. It's a basketball culture shoe, but basketball culture in the '90s is about music, culture, and the way people dressed. That's my interpretation of it, but other people have their own idea of what the sneaker means to them. That's what makes it so interesting.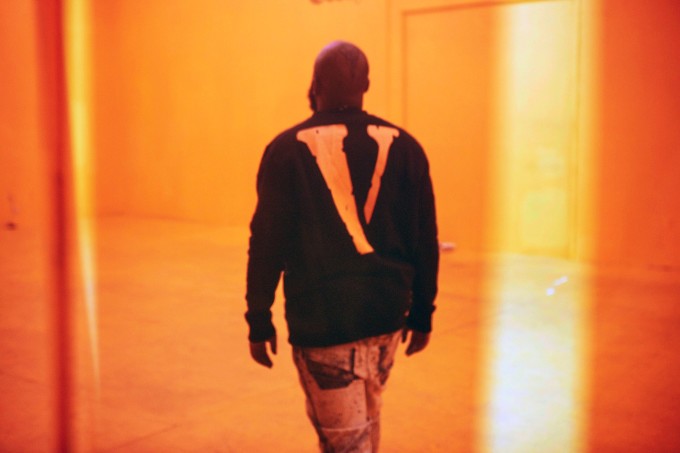 What were your favorite Air Force 1s in the 2000s?
Bari: The hi-top Stashes. My first time going to Soho was when the Stashes came out. The Easter Uptowns. The Rasheed Wallaces. We used to go to old school mom and pops spots in The Bronx and tried to find gum bottoms. The signature shoe for Harlem is an Uptown. It's [worn by] hustlers, your grandmother, your grandfather.
What was your first pair?
Bari: My first pair was  all-white. I had them before I even knew I had a pair. My first pair I got going out and buying them on my own was just an all-white pair I got for Easter with a Sean John velour sweatsuit.
Edison, do you remember yours, too?
Chen: Not really. I remember in the mid-'90s getting on the second Japanese wave of it. When I was a kid I was really into Jordans. When Hiroshi was implementing his game with the Wovens, there were a bunch of crazy colorways of the Air Force 1 coming out. When the West Indies first came out. There were pairs with pink and neon yellow bottoms. That whole push put me deep into the Air Force culture. Stash and Futura instilled it into my mind. If I had to chose one, it would be exotic leather ones that Hiroshi did. They were dress Forces. I was like, "Man, they can't not let me in the club with these."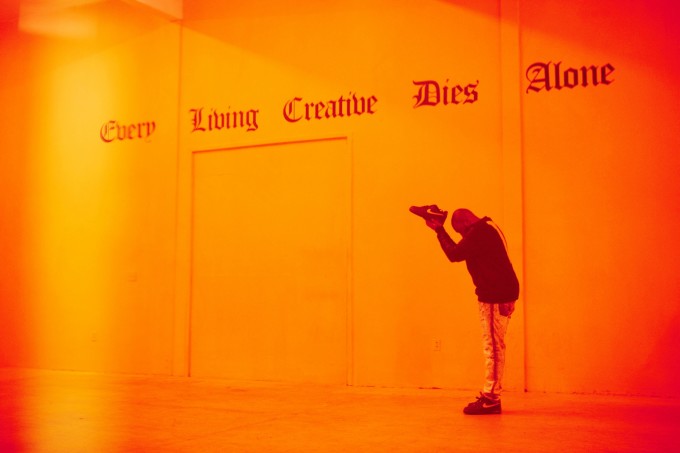 Does it blow your mind that Nike gave you an Air Force 1 collaboration?
Bari: You need to understand: I keep on telling you this, but I'm from Harlem and me doing this collaboration means a lot for the culture of Harlem, VLONE, and the kids. Nike's giving this 24-year-old kid from Harlem a deal to do a pair of Air Forces. That's so fucking rare. For VLONE to be so fresh and new and to do collaborations with Nike, that's so rare. I can't explain how it's going to affect the kids, you'll just need to wait and see.
Are people hitting you up about the shoe?
Bari: Yeah, bro, my number is being changed ASAP tomorrow. New phone, who's this? Everyone in Harlem was expecting me to do a hi-top. Not a mid-top, but the hi-top. The reason I chose the low was because I was inspired by Chief Keef and his obsession with Air Force 1s. Imagine a kid in Chicago wearing a pair of VLONE Air Forces. When I design, I think outside of the box. I think of the people more than I think of myself.
What do you think about, specifically, when you design?
Bari: I think about the kids and how my clothes will look 10 years later in a store. When T-shirts go from $300 to $5, how will a kid treat that? Will he buy it or not. I don't make clothes that will just look cool on Migos, Lil Uzi, or Lil Yacthy, but this shirt is going to last for 10 years or more. Imagine all those bootleg tees that motherfuckers are buying for $5 that are selling for $300. It's the value.
Do you think about how people are going to perceive your work in 10 years?
Bari: It's just a lifestyle, man. I base my whole life upon a freestyle. You don't know what's going to come out your mouth. This sneaker might be wack to people, it might be amazing to others, it might be the most powerful sneaker in 10 years. You don't know where it's going to lead to. I don't like to predict myself, I just like to sit back and relax and see where this is at in 10 years. People might say, "10 years ago, that sneaker was actually dope. The leather was on point. I can still wear those today, the leather doesn't crease."