It gets really tiring to look at sneakers everyday on the Internet. Everything tends to look the same after awhile and very few shoes catch your eye or stand out. Dozens of new shoes are previewed by brands, retailers, celebrities, and leakers on a daily basis, and there's more product on the market than anyone could ever consume. But every so often, there are a couple shoes that stick out in the best way possible; leather, suede, and rubber gems amongst a pile of indistinguishable footwear. This week, there were three sneakers (or collections) that treaded above the rest.
Air Jordan 1 "Black/Red"
First and foremost, there's really only one sneaker release that matters this week: The Remastered version of the "Black/Red" Air Jordan 1, back for the first time since its 2013, but this time with better leather. Personally, I'm not a big Jordan guy, but it's easy to see why everyone wants these shoes. They're the sneaker that single-handedly started sneaker culture, as we know it today, in America. They launched Michael Jordan's career and gave him an unwavering legacy even years after his last NBA game. If one day MJ himself becomes like Stan Smith -- someone who's known as a sneaker and not a person -- his shoes will still stand the test of the time. Literally everyone wears Air Jordan 1s: Basketball players, sneakerheads, skateboarders, the fashion set, and even dads. With that said, you probably need a pair. They release tomorrow and are $160. Try and beat the bots, they'll be extremely hard to get but well worth the trouble.
Concepts x Adidas EQT Ultra Boosts
Sneaker collaborations are played out by now. Everyone has done one and few have done them well. But Concepts continues to be the kings of collaborative projects, and the shop's latest with Adidas is an absolute banger. You don't need me to tell you that anything with a Boost sole on it is popular right now, but, still, Concepts' EQT Ultra Boosts manage to separate themselves from the pack of general-release sneakers that people are buying right now. The pack includes two shoes -- one black and white, the other green and bronze -- and they're inspired by two painting heists: one in New York City, the other in Boston, where Concepts has its retail locations. The stories behind the sneakers are great, but a good collaboration needs to look boss, too, in order for people to go crazy of it, and Concepts did just that again. Expect the sneakers to be $170 a piece and available at Concepts' website at 12 p.m., Saturday 3.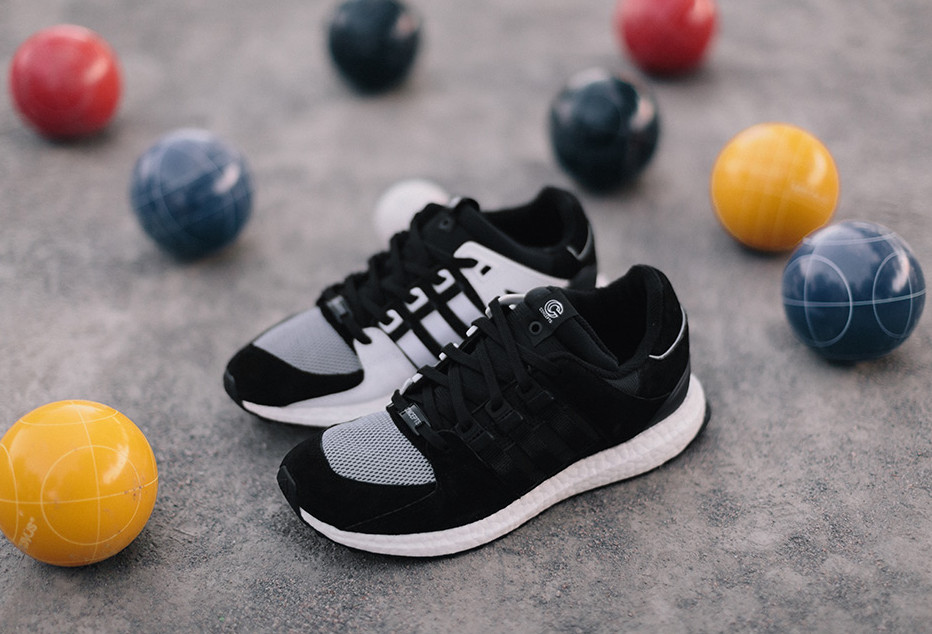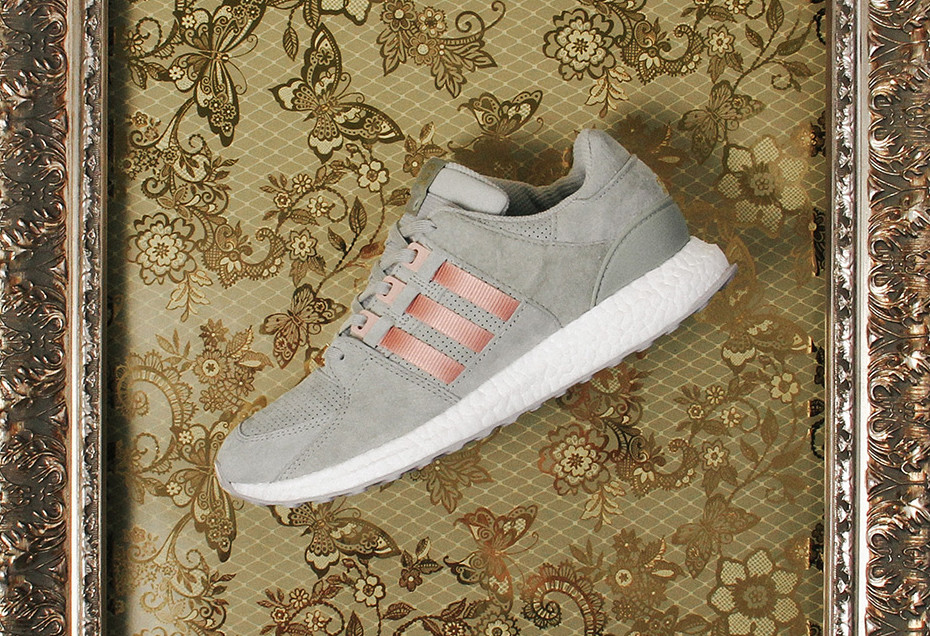 New Balance "Surplus" Pack
New Balance has a place in my heart that I can't deny. I grew up 20 minutes from one of the brand's factories in New England, and they bailed me the fuck out when I went to their UK factory last year and lost my passport. I got to visit NB's factory in Flimby, England, and they have a pack of shoes fresh out of there to celebrate the brand's 110th anniversary. Dubbed the "Surplus" pack, each shoe is made from a mix-match of materials and looks like they were blindly created in the shop, and it's pretty awesome. Everyone knows that New Balance's quality is going to be top-notch, but what's best about this collection is the variety of silhouettes that are available. This Saturday, a 991.5, 670, and 576 are all releasing, which is followed up by a drop on September 24 with the 577, 1500, and 575. If most people are all wearing the same shoes lately, grab one of these pairs and choose to avoid a narrow path.