The number 23 is one that is synonymous with Michael Jordan and his basketball legacy, despite being worn by other NBA players over the years: when you see "23," something Jordan related comes to mind instantly. In 2008, Jordan Brand celebrated 23 years of Air Jordan by bringing the number to life in a way that had never been done before.
In addition to the highly anticipated Air Jordan XX3 debuting, fans got the chance to experience (and purchase) the entire Air Jordan lineage with re-releases of the 1-XXII with a bit of a twist. The Air Jordan Collezione Countdown Packs matched two pairs of sneakers that added up to 23—the 1 was paired with the XXII, the II with the XXI, and so on.
Two pairs of Air Jordans bundled together wasn't a new concept—the 2006 "Defining Moments" Pack and the 2007 "Beginning Moments" Pack preceded—and it wasn't exactly what made the Countdown Packs special. With the two previous packs being priced at $265 and $200 respectively, the Countdown Packs retailed at $310 and were the only way to get signature Air Jordan retros in 2008. That's right, you either bought a full pack or settled for a pair of Fusions.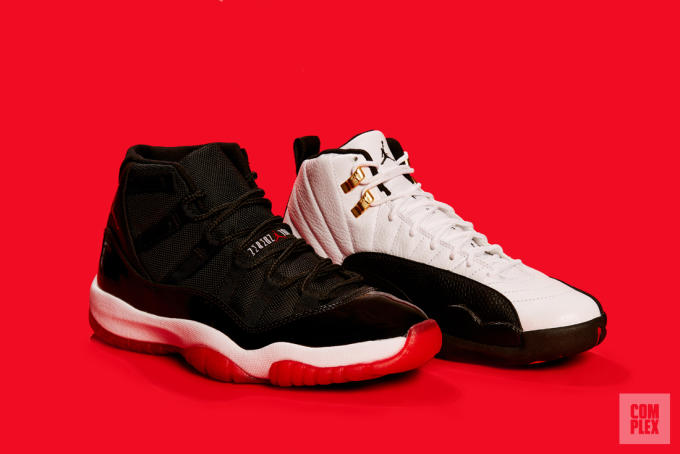 The idea of pairing two Air Jordans to add up to 23 was a brilliant marketing tactic, but the releases were met with a lukewarm response. For sneaker collectors, each pack was hit or miss. Yes, the Countdown Packs brought back original colorways like "Shadow" Xs, "Carmine" VIs, and "Hare" VIIs for the first time. The Countdown Packs brought back undeniable classics like "Fire Red" Vs, "Bred" IVs, and "Black Cement" IIIs that hadn't been retroed since 1999-2001. But what they also brought in was least desirable silhouettes and colorways that fans would be stuck with. Who really wanted XVs, XVIII-XXIIs, or almost, but-not-quite "Last Shot" XIVs?
It wasn't until the final pack released in December when things started to heat up. Including two equally great sneakers, "Black/Red" XIs and "Taxi" XIIs, the Air Jordan XI/XII Countdown Pack did something that the others couldn't. It represented a magical era in Jordan's career, not polar opposite times. In 1996, Jordan led the Chicago Bulls to a 72-10 regular season record and a NBA Championship, all while wearing the Air Jordan XI. The following year he won his fifth ring in the Air Jordan XII.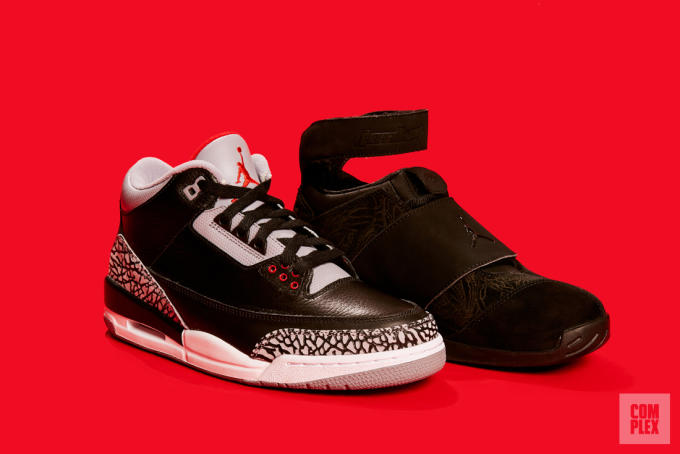 While the sneaker community was alive and well in 2008, the level of hype sneakers command today simply did not exist. Times were simpler then. Getting the sneakers you wanted was relatively easy with a minimal amount of diligence, and you didn't have to be a major sneaker influencer to get a store employee to hold your size. At the time, I was a freshman in high school and with an identical twin brother—who naturally wears the same size as me—sharing sneakers helped us optimize our steadily growing sneaker collection. All the previous Countdown Packs were easily passed on, as one of us would end up with the weaker pair out of the pack. But the XI/XII Pack was it for us. Back then, sneakers still released at 8 a.m., so we arrived at Jersey Gardens Mall in Elizabeth, N.J., about an hour and a half early. By the time Foot Locker opened, a group of nine or 10 people were in line. With no tickets, raffles, controversy, or violence everyone walked away with exactly what they wanted.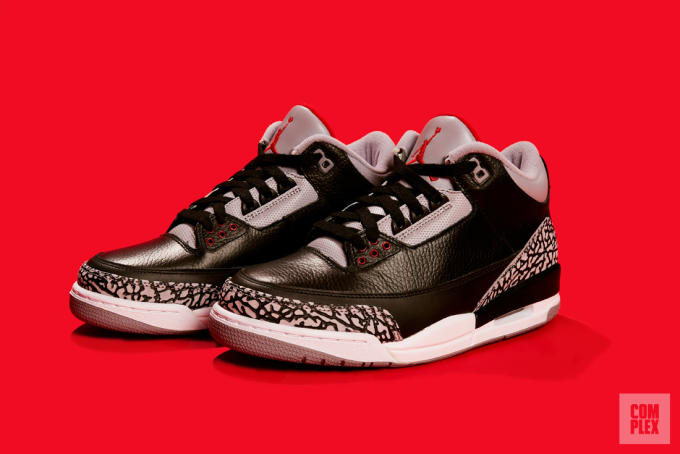 The Air Jordan XI/XII Countdown Pack was a great success—it ultimately shaped the way Jordan Brand markets releases today, and it's fair to say that it started a snowball effect on the frenzy for Air Jordans. Sure, more packs have come out over the years and most have been well received by collectors, but it was the XI alone that proved to be a cash cow for Jordan Brand. Starting with the "Space Jam" XIs in 2009, an Air Jordan XI in December became tradition and a quick look at the past seven years shows that the colorway isn't the only thing that changes year to year.
Inflation is real, but Jordan Brand seems to hike up the prices simply because they can. Split the price of a Countdown Pack in half, and the "Black/Red" XIs had a retail value of $155. One year later, the 2009 "Space Jam" XIs retailed for $175. Five years, later the "Gamma Blue" XIs retailed for $185. And six years, later the "Legend Blue" XIs hit the $200 mark.
Fast forward to present time. Packs like the "C&C Championship" Air Jordan VIIIs are marketed together, but sold separately for a hefty $250 each, and the "Space Jam" XI is scheduled to release again this December for $220—in part because of the Countdown Packs' influence on sneakers. Despite its response back in 2008, today Jordan Brand could pair just about any two sneakers together for $310, and they'd sell out instantly just because of the price.