With the "Moonrock" adidas Yeezy Boost 350s behind us, the "Black" Yeezy Boost 750s was seemingly the next wave of Yeezy Season 1. Originally rumored to release in December, Kanye West's barber Ibn Jasper shot down any hope for its release, indicating that they were fake. 
In two posts on Instagram Jasper went on to say: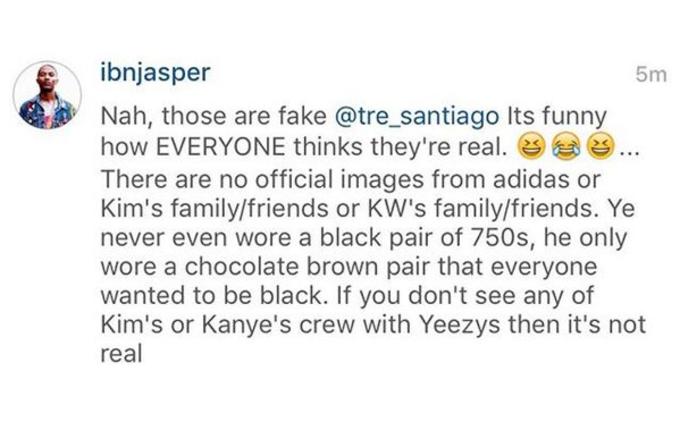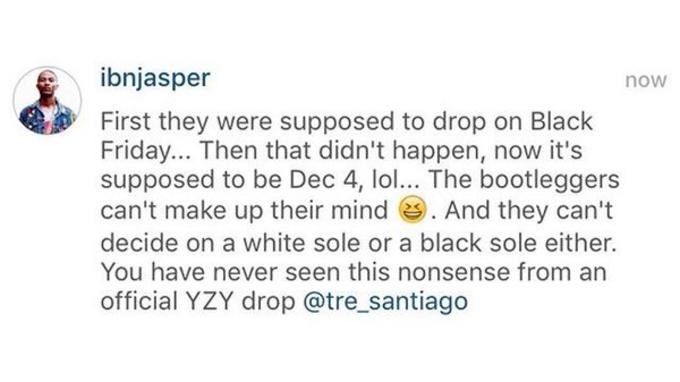 Jasper is very close to West, therefore he is a credible source. After all, he is the one who leaked images of the original Yeezy Boost 750s when he posted this picture on Instagram. With the release of the "Black" adidas Yeezy Boost 750 off the table, fans will just have to wait for something official from Kanye West or someone from his camp.