Drake and Meek Mill have been going back and forth, with the former unanimously coming out on top. Tonight at OVO Fest in Toronto, Drake put a squash to any contention that Meek would win this battle and he did it in style. While sporting a pair of his upcoming "OVO" Air Jordan VIIIs, he opened his show with "Charged Up" and "Back to Back" as Meek Mill memes were projected in the background. LIT.
He also wore a pair of unseen white "OVO" VIIIs, too.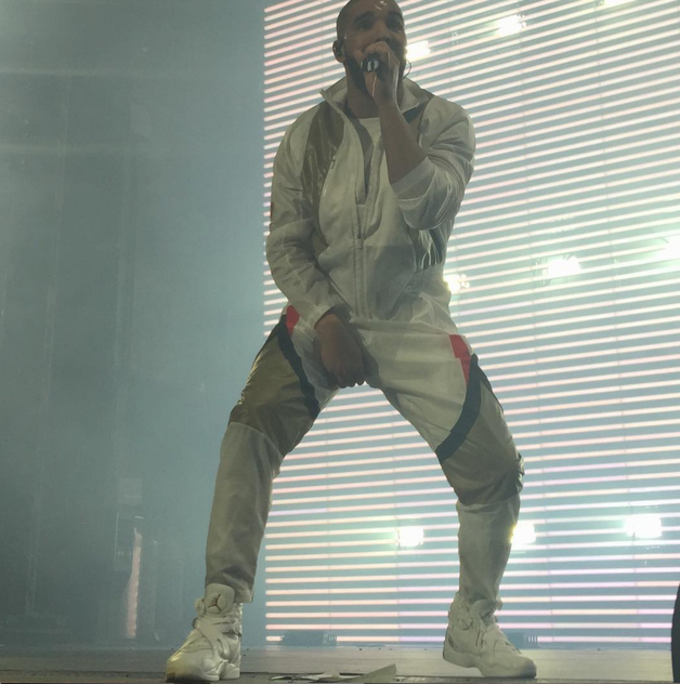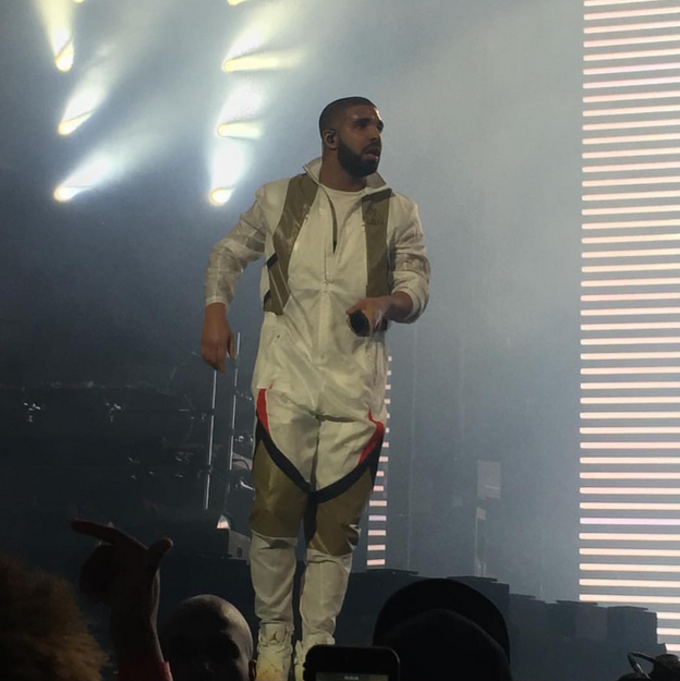 The only info we need now is when these joints are set to release.