Ronnie Fieg made a big change to the Manhattan location of his KITH store last year. Besides expanding the retail front's floor space, there were also dozens of plaster Air Jordan 1s hung from the ceiling. The culprit behind this makeover was Snarkitecture, the design duo made up of Daniel Arsham and Alex Mustonen.
In an interview with Complex, Arsham and Mustonen revealed how they went about the process of outfitting KITH with its Air Jordan artwork, and the process might break some hearts. "We asked Ronnie what his favorite shoe was and what he wanted to see there, we also knew that in order to make that, we were going to have to destroy the shoes," Mustonen said. "So we bought them on eBay for, like, $650. They're the original release. They were in decent condition, not mint but they looked all right. It was important that they looked good. But when you look at the case you can see the wear in the leather. If you tried putting them on, they'd be crunchy as fuck."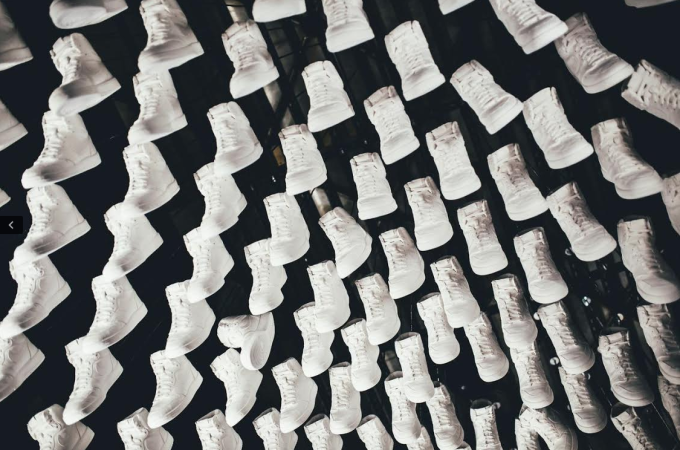 The outcome of the project is what separates KITH from a lot of other sneaker boutiques across the globe. It's also a testament to Snarkitecture's dedication to getting their work right, regardless of the cost.
Too see a retrospective of Snarkitecture's most important work, check out the feature here.