The UK's famed terrace culture, a stylish subset (often referred to as casuals) that was based around one-upmanship at soccer games, built a strong inclination towards suede adidas sneakers. We recently saw this theme executed in the brand's SPEZIAL collection, which launched at Oi Polloi in Manchester, England. But adidas didn't stop there with releasing trainers, as they're referred to around those parts, in line with football hooligans.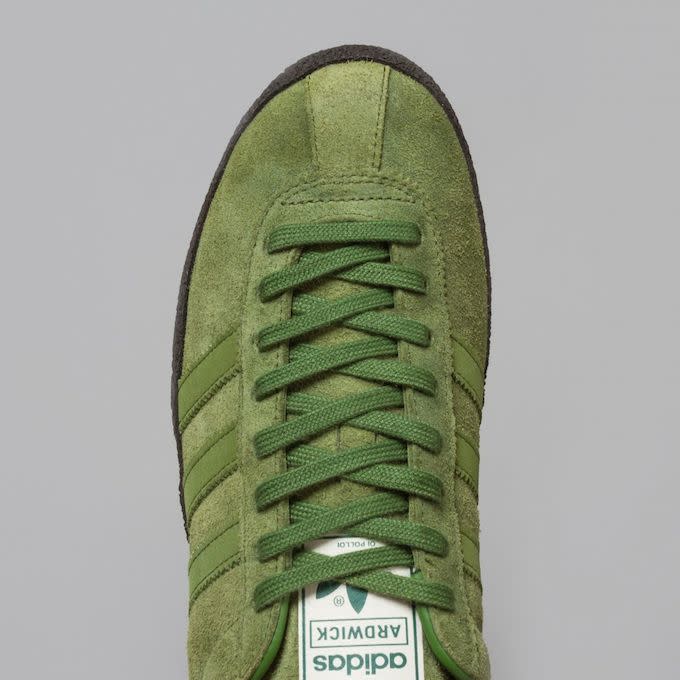 Up next is a collab with adidas and Oi Polloi on an all-new silhouette: the Ardwick, a low-top, hairy green suede sneaker based off the adidas California, an archival sneaker from SPEZIAL designer Gary Aspeden's personal collection.
"We could have just done a Manchester 2, or 4 or whatever, but we wanted to give it a different name," Oi Polloi owner Nigel Lawson told Sole Collector.
Expect the Ardwick to release later in November on the shop's website and in-store.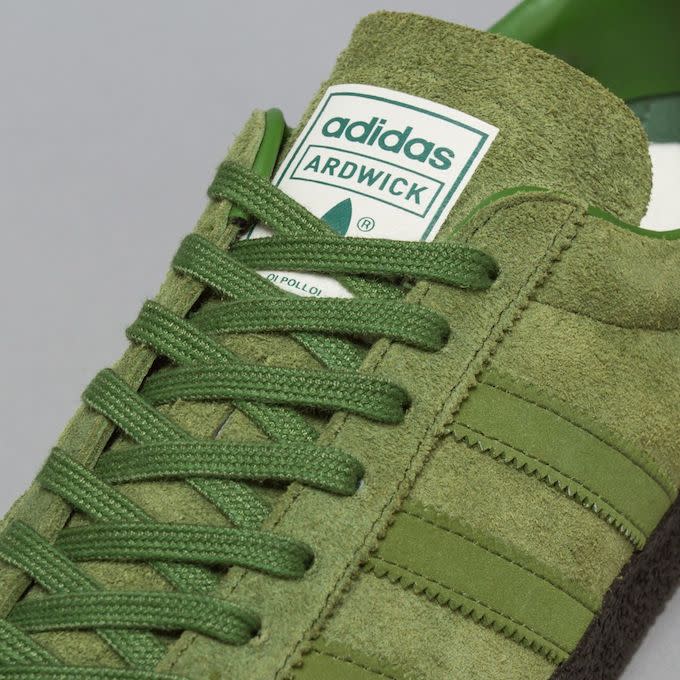 [via Sole Collector]