The NBA already celebrates Noche Latino nights, St. Patrick's Day, Christmas and Green Week with special jerseys. Now we can add another holiday to the list after Dwight Howard was spotted today at Houston Rockets' media day in a short sleeved jersey with Chinese characters on the front.
Early word is that the Rockets will wear the uniforms for three straight nights starting on February 21 against the Toronto Raptors in celebration of the Lunar New Year. As is to be expected with any alternate NBA jersey these days, the jersey is short-sleeved.
In other Rockets' uniform news, the team is rumored to be working on two new alternate jerseys expected to be debuted in time for the 2015-16 campaign. One of the jerseys will reportedly drop the name Rockets from the jersey in favor of the nickname "Clutch City," a moniker the team used during the playoffs last year.
Get a look at the Rockets' Chinese jerseys below and keep it with Sneaker Report for all NBA uniform news.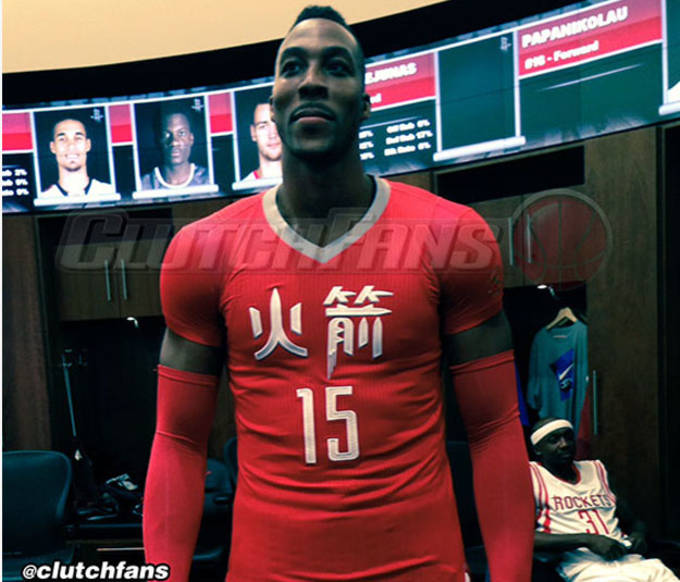 RELATED: The Orlando Magic Are the Latest Team to Trot Out a Short-Sleeved Uniform
RELATED: Dallas Mavericks Unveil Fan Designed Uniforms For 2015-16 Season