Reebok is continuing to redefine their brand, as they just signed UFC Lightweight Champion Anthony "ShowTime" Pettis to a sponsorship deal.
Reebok has been changing everything you knew about the brand in an attempt to capitalize on the fitness and training categories, with CrossFit as the primary selling point. Recently, Reebok changed their logo, and has rolling out new running and training shoes to help athletes be more explosive and take their game to the next level. Pettis is now the second MMA fighter to join Reebok's roster along with Johny Hendrix, and this could mark another turn for Reebok as they are taking advantage of up and coming sports.
"As a leading fitness brand, Reebok is very excited to team up with UFC Lightweight Champion Anthony Pettis. MMA fighters are some of the fittest athletes in the world, and Anthony takes training to a whole new level. For our newest running shoe, ZJet, Reebok wanted to partner with an athlete who had explosive speed, and bold, confident style. With his lightning fast kicks, quick double leg takedowns, and flashy fighting technique, we knew Anthony would be the perfect fit.  Running is an integral part of Anthony's training regime, and we know ZJet will help him to be in the best possible shape ahead of his highly anticipated fight in December." – John Lynch, Reebok's Global VP of Fitness Marketing.
Pettis is currently 17-2, riding a four win streak, and is expected to be the coach on the upcoming season of The Ultimate Fighter, which Reebok should be pretty happy to hear as his air time will be pretty substantial.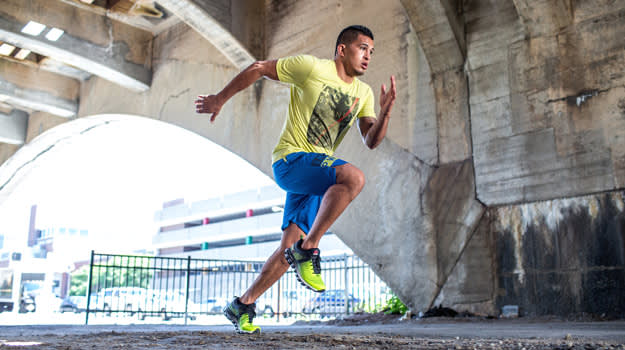 [Reebok]
RELATED: Reebok Unveils Heritage Inspired Performance Basketball Collection
RELATED: Reebok Challenges Unconventional Design With the ATV 19+