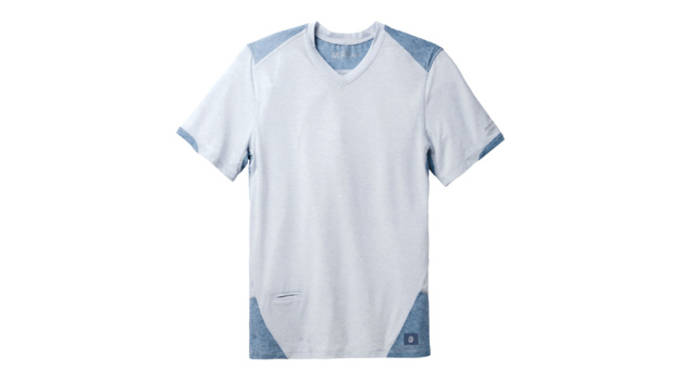 All t-shirts are not created equal. Even if you've taken reprieve in a cool air conditioned gym, wearing the wrong shirt is enough to put a damper on your whole workout. Heavyweight cottons, fleece, denim, and even French terry constructions should be avoided at all cost during the summer. These materials lack breathability, and will turn an ordinary workout into a sauna situation before you know it. They're also rigid and bulky, which means they'll slow you down and tire you out quicker. Instead, you'll want to look for tees constructed with blended materials and specialized tech fabrics. Browse the best of the bench with The Best Workout Tees For Keeping You Cool This Summer.
Riley Jones is a freelance writer from Charlottesville, VA and a contributor to Sneaker Report. With an unshakable affinity for basketball and all things pop culture, he can be found on Twitter @rchrstphr.
RELATED: Don't Sweat the Price: The Best Workout Tees Under $50
RELATED: The Best Workout Lines Dropped in Rap History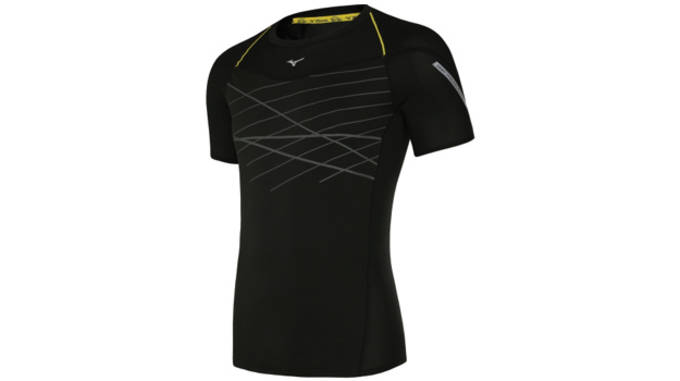 No. 10 – Mizuno Venture
Designed for running but ideal for training, the Mizuno Venture is all about keeping you cool in the heat and safe at night. The polyester/nylon blend construction feature's the brand's moisture-wicking DryLite fabric and a Cooltouch panel on the front for a refreshing effect. The Mizuno Venture's flatlock seams are designed to prevent chaffing, while a darting reflective design will keep you safe and visible during late night training sessions.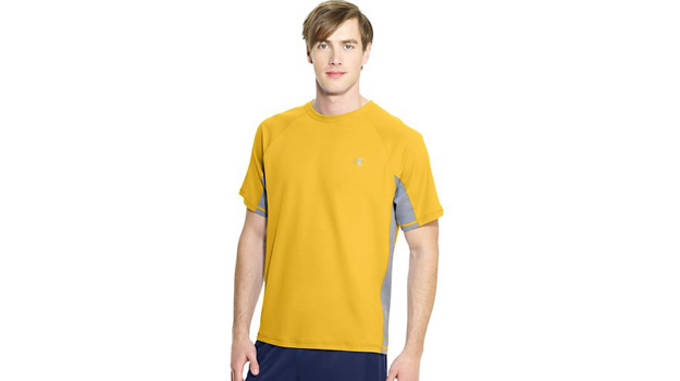 No. 9 – Champion Vapor PowerTrain
Timeless style meets training technology in the Champon Vapor PowerTrain. Champion has always been a streetwear and athletic staple, and their performance gear is nothing to sleep on, either. Moisture-wicking fabric and abrasion-resistant seams make the Vapor PowerTrain a smart summer choice at a wallet-friendly price point.
$20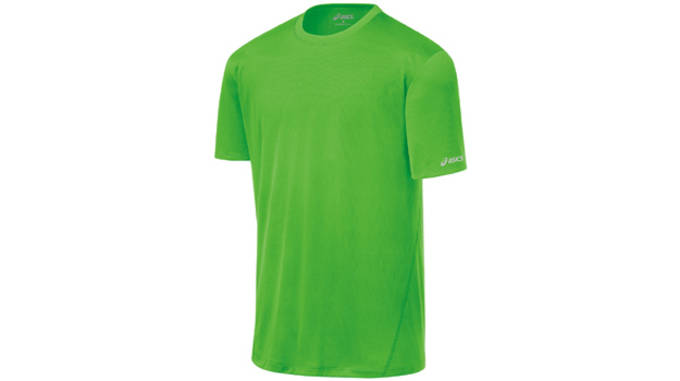 No. 8 – Asics Core
The Asics Core Short Sleeve is just about everything an athlete could want in a training shirt. The 100% polyester mesh construction is extremely breathable, and also makes use of Asics Hydrology technology to deliver a cooling sensation as it touches the body. Even better, the Core Tee's flat seam tech is highly durable and comfortable, yet not quite as bulky as some of the other flatlocked seams on the market.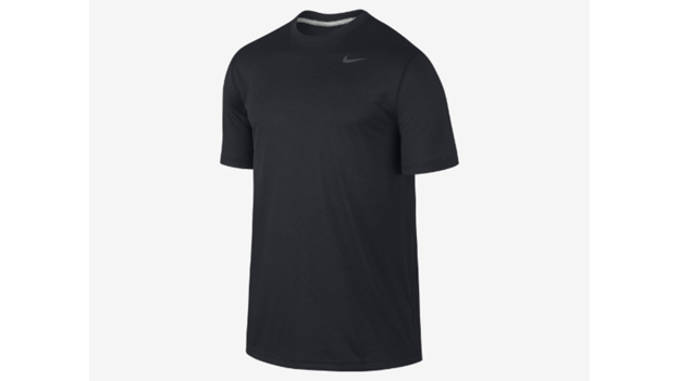 No. 7 – Nike Dri-Fit Touch Solid
Nike's Dri-Fit Touch Solid tee is perfect for athletes in search of a simple, no-frills training shirt. It's constructed with the moisture-pulling Dri-Fit tech you've come to know and love and features a ribbed crew neck with interior taping. No gimmicks, no extra fabric to weigh you down, just straight to the point comfort.
$28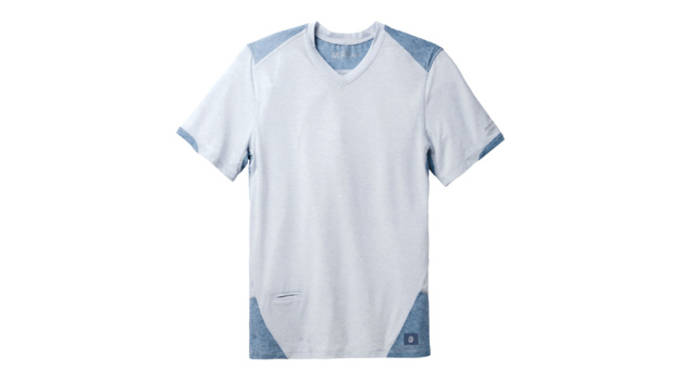 No. 6 – Brooks PureProject
Brooks touts the comfort and style of their PureProject tee by saying it'll go from your favorite running/training tee to your favorite tee, period. The poly/tencel/spandex blended tee is meant to be as soft as possible while maintaining its moisture wicking properties. With reflective details throughout and a stealthy pocket, this could very well become your go-to shirt.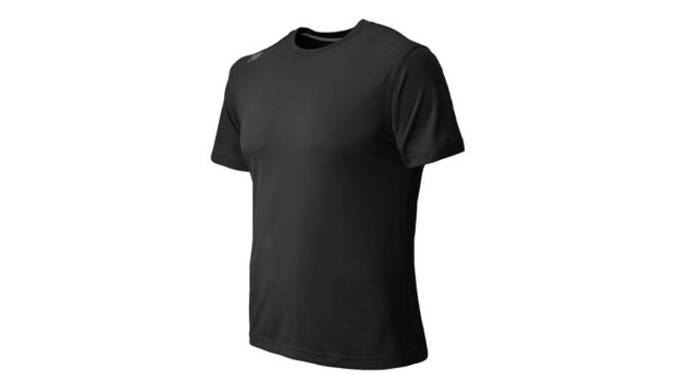 No. 5 – New Balance Tech
Although it's composed of 100% micro polyester, New Balance has gone to great lengths to ensure that their Tech Tee has the soft, comfortable feel of cotton. NB Dry and NB Fresh technologies team up to add moisture wicking and an anti-odor treatment, which allows the tee to stay fresh through multiple wears. Rounding out the impressive package are specially designed shoulder seams to ensure that the shirt won't get in your way during quick motions and transitions.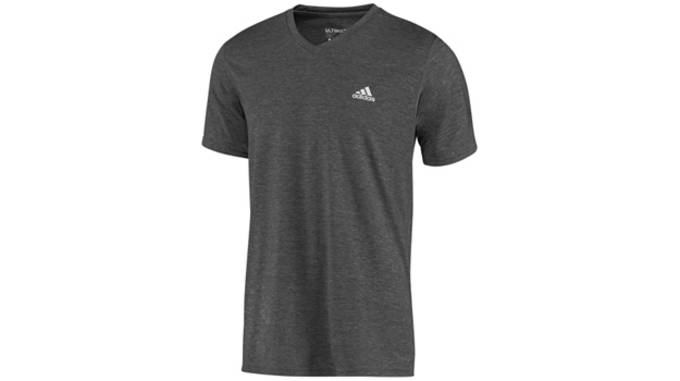 No. 4 – adidas Ultimate V-Neck
The hydrophilic finish of adidas Climalite makes the Ultimate V-Neck sweat's worst nightmare. Climalite pulls moisture away from the body to the outer layer, while an anti-odor finish keeps the Ultimate V-Neck smelling nice for the ladies. Flatlocked seams are also at play to reduce weight and chaffing.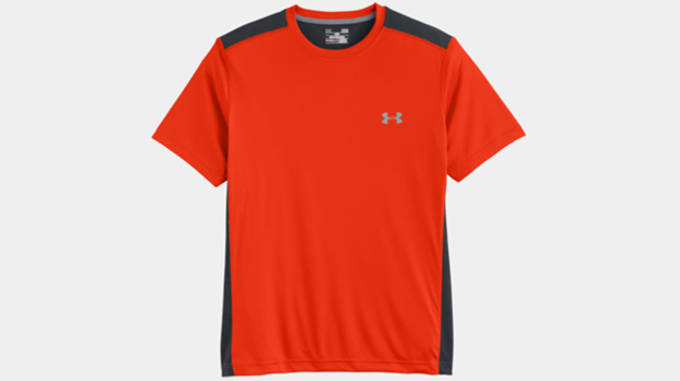 No. 3 – Under Armour HeatGear ArmourVent
Under Armour's range of HeatGear products are great for staying cool and dry, but this tee ups the ante with the addition of ArmourVent technology. These stretchy, durable mesh panels are strategically placed on the sides and back of the shirt; the areas where you'll need it most as the temperature gets turned up. This adds a breezy coolness to an already well-equipped summer tee.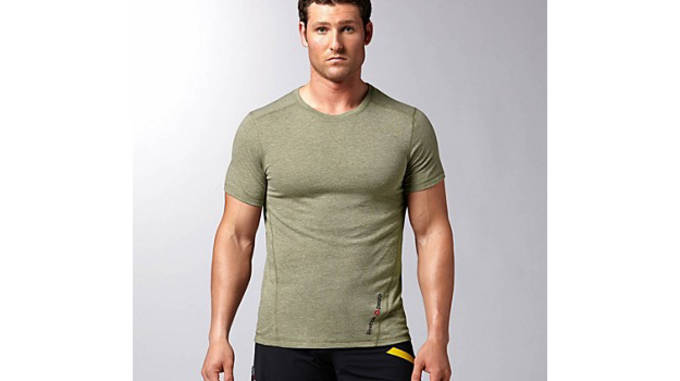 No. 2 – Reebok CrossFit Recycled Performance Triblend
Whether you're a CrossFit aficionado or not, Reebok's line is perfect for just about any workout situation. With a tri-blend of poly, cotton, and rayon, this tee puts comfort first, which is enhanced by forward stitched seams on the shoulders and sides. PlayDry technology keeps moisture at bay, while subtle branding will let the naysayers know you mean business.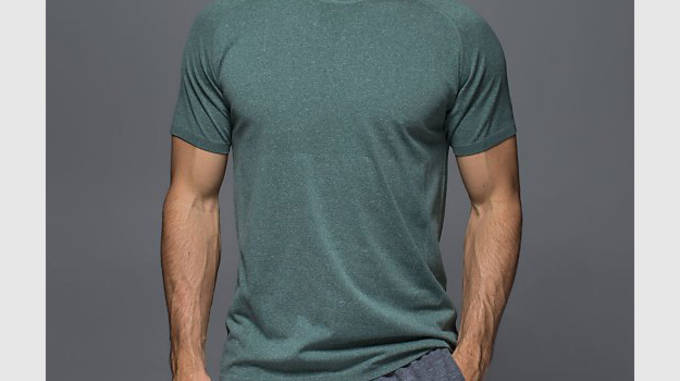 No. 1 – lululemon Metal Vent Tech
C 'mon guys, lululemon isn't only responsible for your favorite pants in your girl's closet, they've got an awesome men's line too. Broaden your horizons with the Metal Vent Tech tee. Flatlocked seams? Forget about it, this one skips the seams altogether for a truly smooth and irritation-free feel. It's also got Silverescent technology to stop odor-causing bacteria before it starts. Best of all, it won't shrink in case you forget to adjust your dryer settings, meaning this one's built for the long haul.