All the hype is around Johnny Manziel these days, as the NFL Draft is just a week away. With all the speculation of where he will end up, the only thing we can be sure of, is that Manziel and Nike just recently inked a contract for him to be a endorser for the brand going forward. Unfortunately, Sports Illustrated may not have gotten the memo.
Manziel graced the cover of the latest SI magazine issue, which is all well and good, except he's featured wearing an Under Armour shirt. No word on who's at fault here, but you can be sure Nike isn't happy about this after spending millions on a multi-year deal with Maziel. On the other side of the coin, Under Armour has got to be ecstatic right now, as Manziel is the biggest media attraction since Tim Tebow, and the cover came out just one week before the NFL Draft.
Granted, the photo looks like it was taken during the NFL Combine, which was sponsored by Under Armour, and all athletes who participated wore UA gear, but that can't make Nike happy just days away from the draft.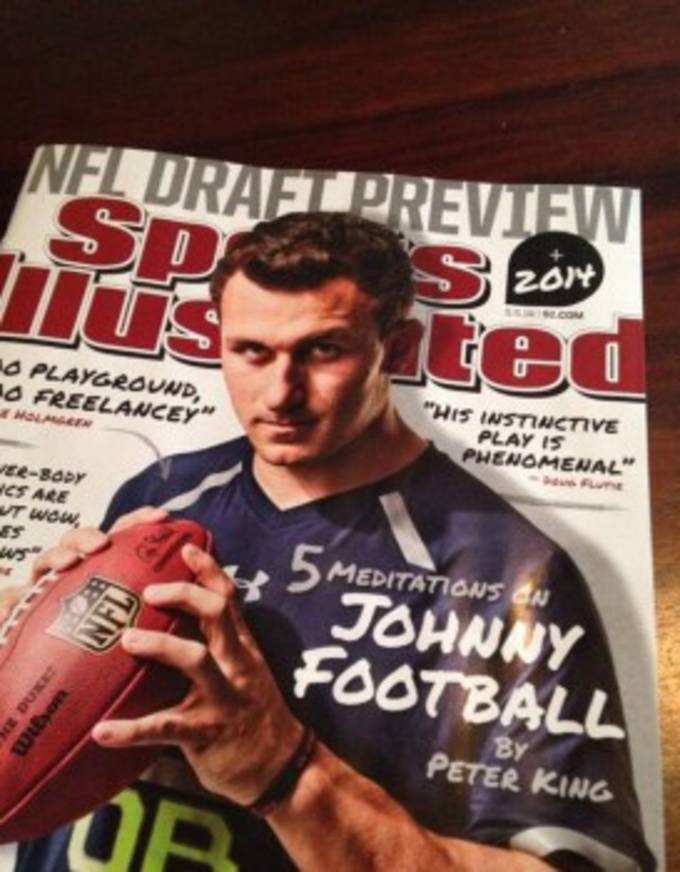 [Twitter]
RELATED: Johnny Football Falls Short of Height Prediction
RELATED: Big Game, Big Shoes: The Cleats Worn by Every Super Bowl MVP