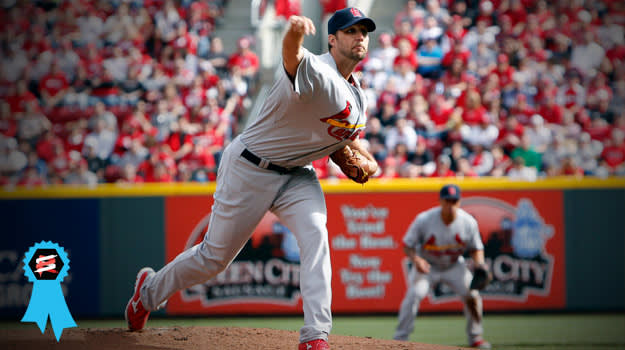 As March Madness begins to die down, the MLB 2014 season is just getting underway. After a pair of games on Sunday's Opening Night, yesterday was the first full day of action. Opening Day's MVP was undoubtedly St. Louis' Adam Wainwright (pictured), who spent 7 innings on the mound and allowed only three hits. With 13 games in total, there were a variety of cleats worn by the day's top performers, so be sure to hit the gallery for a full rundown.
In NBA action, DeMarcus Cousins led the night in scoring with 35 points and 14 rebounds as the Kings toppled New Orleans. Recently, Cousins was spotted in the Jordan Retro V "Bel-Air", but his selection for yesterday's W might be one of his best yet. Check them out in the gallery above and let us know what you think.
Around the league, LeBron, Melo, and Brandon Jennings were all impressive as they lead their respective teams to wins. Their stats and kicks are after the jump.
Riley Jones is a freelance writer from Charlottesville, VA and a contributor to Sneaker Report. With an unshakable affinity for basketball and all things pop culture, he can be found on Twitter @rchrstphr.
RELATED: The Shoes That Won Last Night: NCAA Men's Sweet Sixteen, Day One
RELATED: The Shoes That Won Last Night: Florida, Wisconsin Advance to Final Four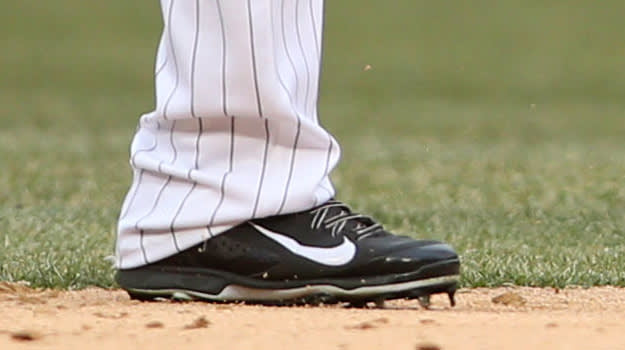 Alejandro De Aza Blasts Two Homers in the Huarache Pro Mid

Shoe: Nike Huarache Pro Mid Metal
Player: Alejandro De Aza
Game: Chicago White Sox vs. Minnesota
Key Stat: 2 HR, 3 RBI
$95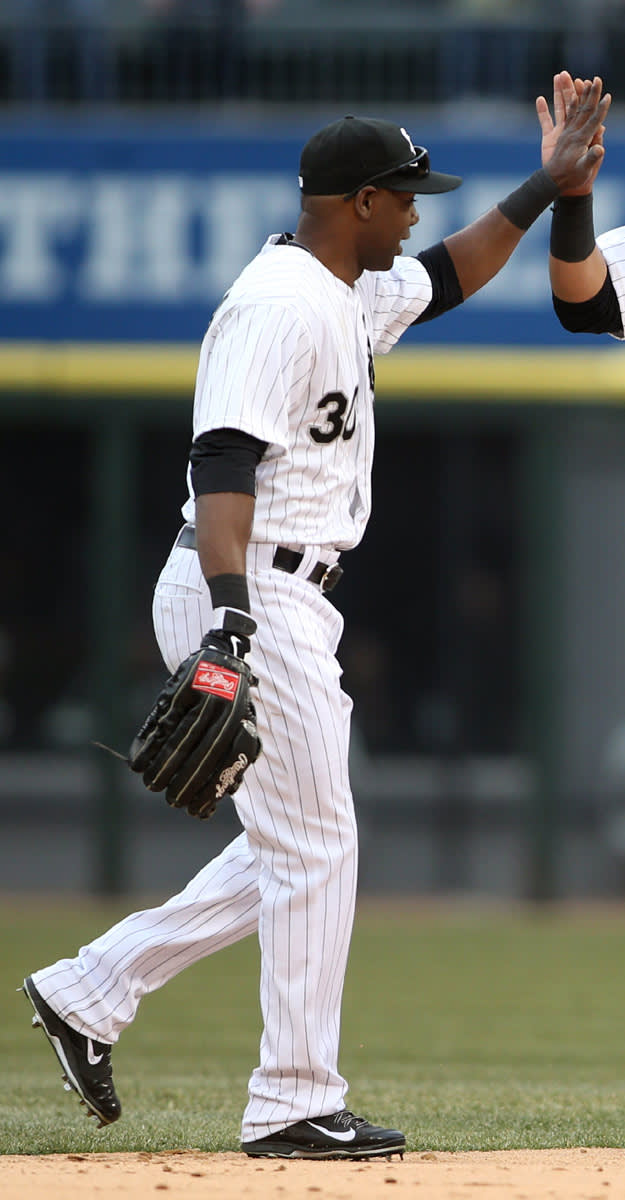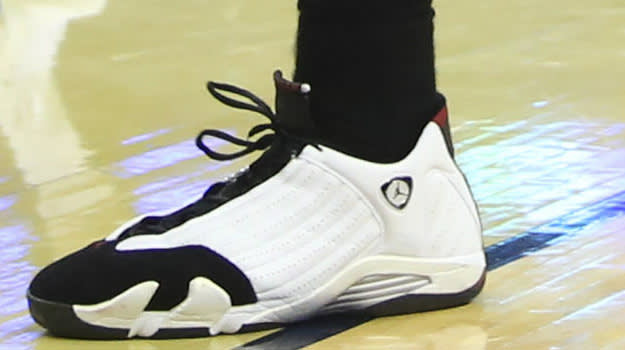 DeMarcus Cousins Dominates in the Jordan XIV

Shoe: Air Jordan Retro XIV
Player: DeMarcus Cousins
Game: Sacramento vs. New Orleans
Key Stat: 35 points, 14 rebounds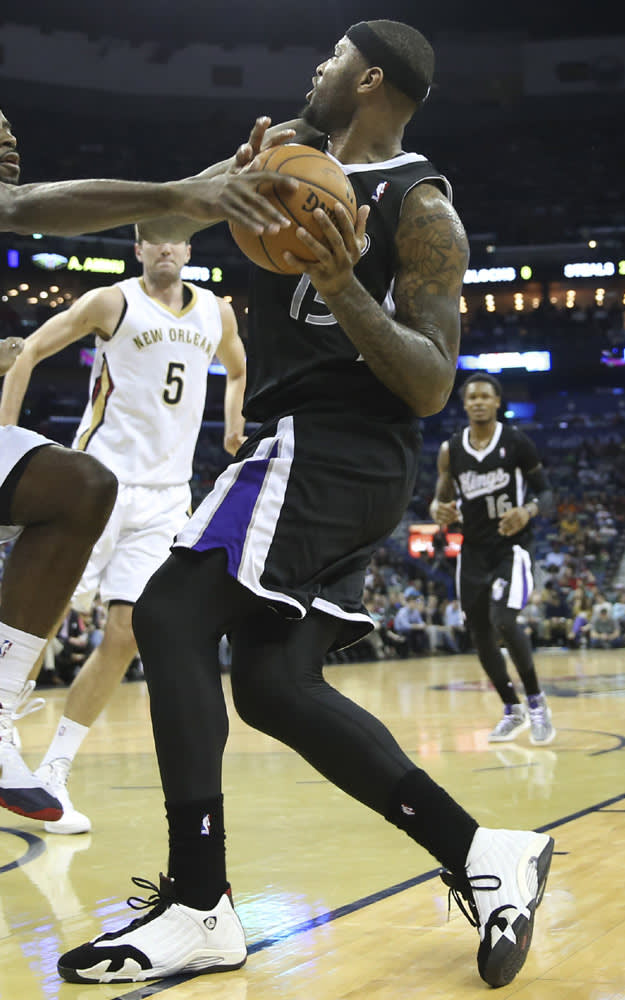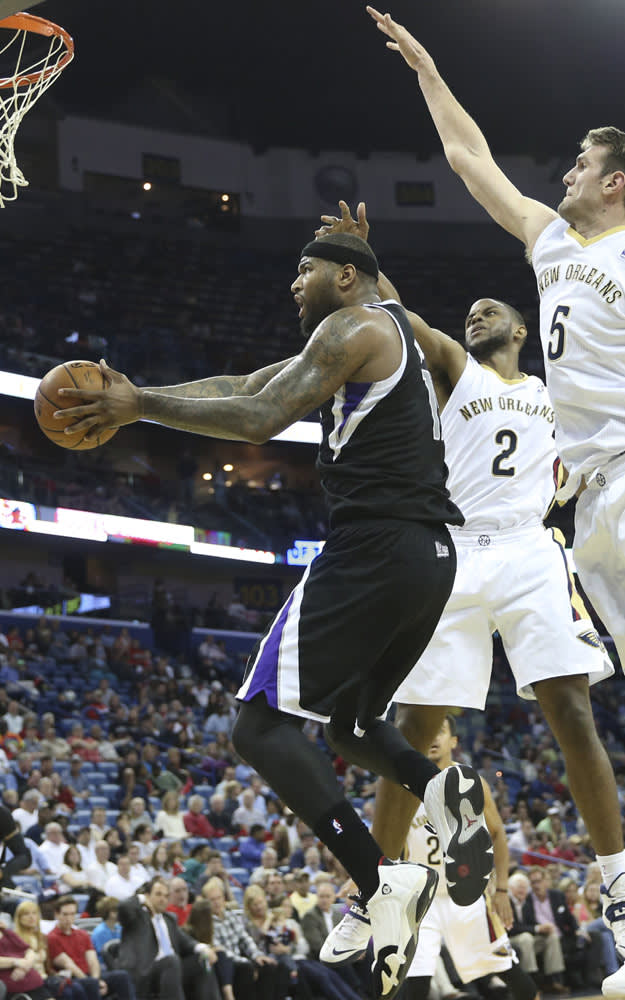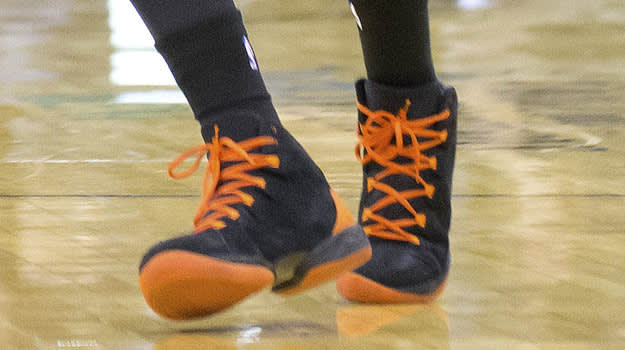 Melo Gets Busy in the M10

Shoe: Jordan Melo M10
Player: Carmelo Anthony
Game: New York vs. Utah
Key Stat: 34 points, 8 rebounds, 3 steals
$165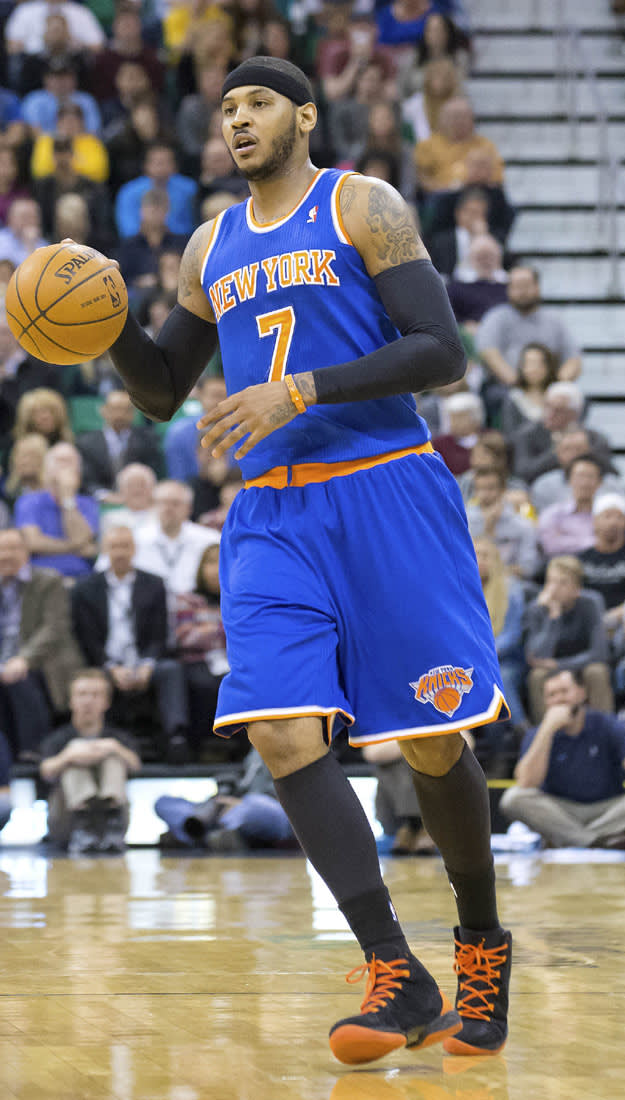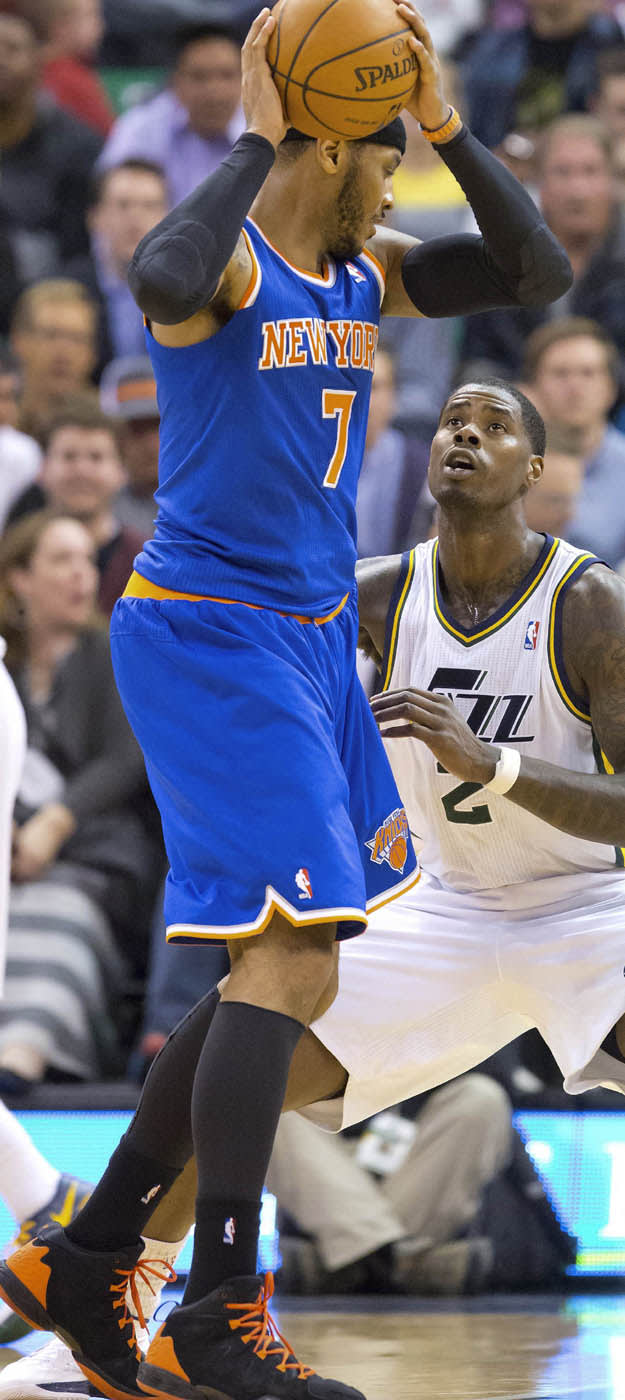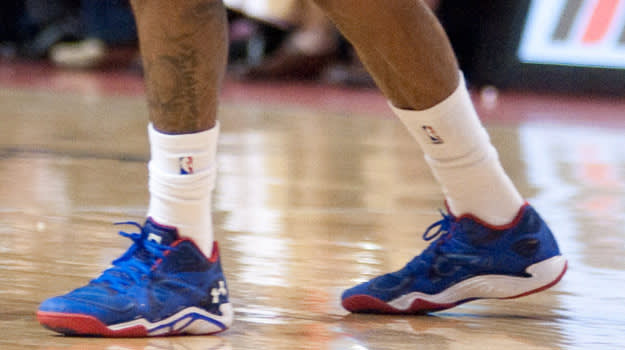 Brandon Jennings Lifts Detroit to Win Over Former Team

Shoe: Under Armour Anatomix Spawn Low
Player: Brandon Jennings
Game: Detroit vs. Milwaukee
Key Stat: 20 points, 13 assists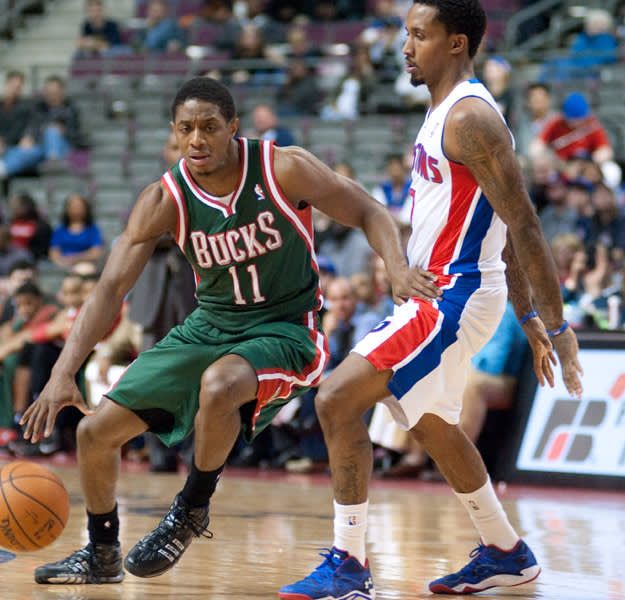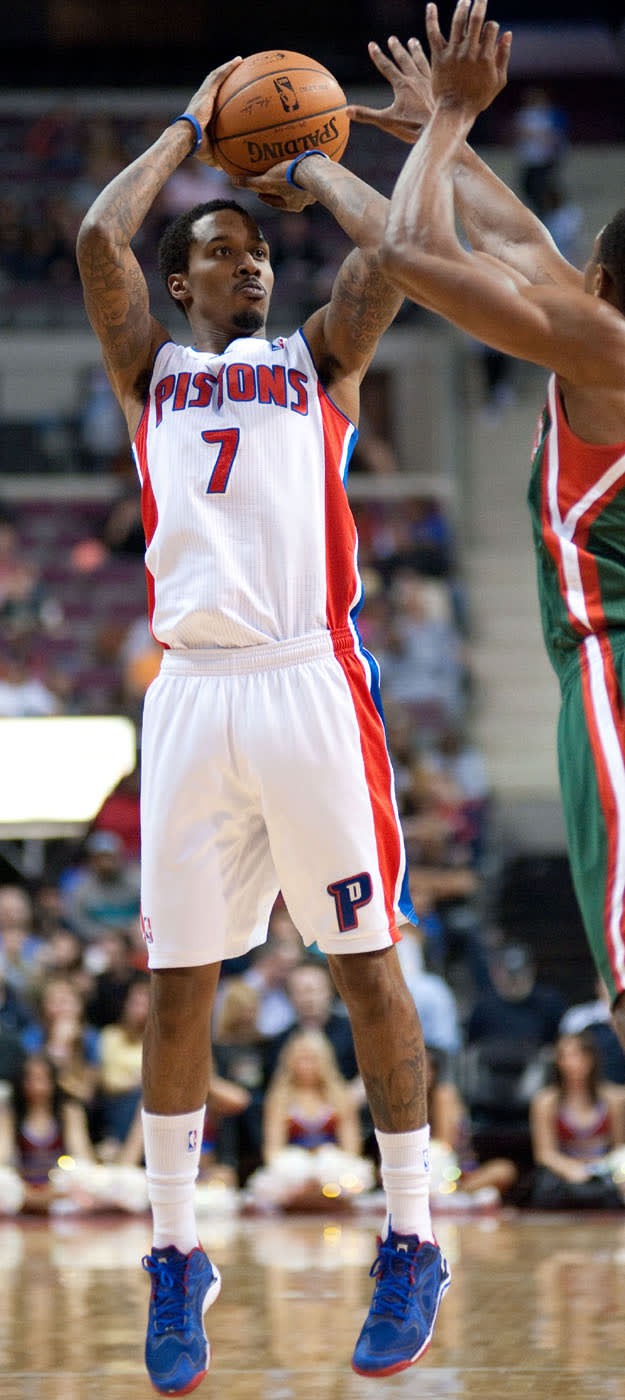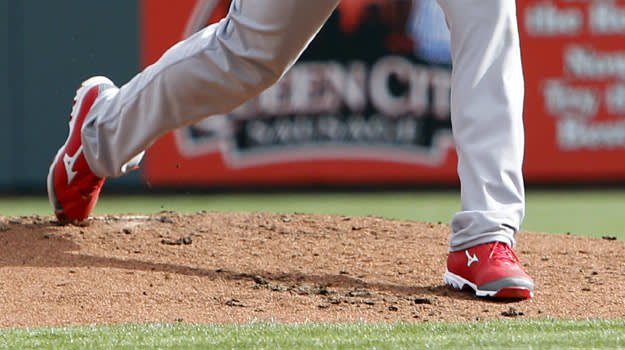 Adam Wainwright Pitches Shutout in the Mizuno Vapor Elite

Shoe: Mizuno 9-Spike Vapor Elite 7
Player: Adam Wainwright
Game: St. Louis vs. Cincinnati
Key Stat: 7 IP, 0 ER, 9 K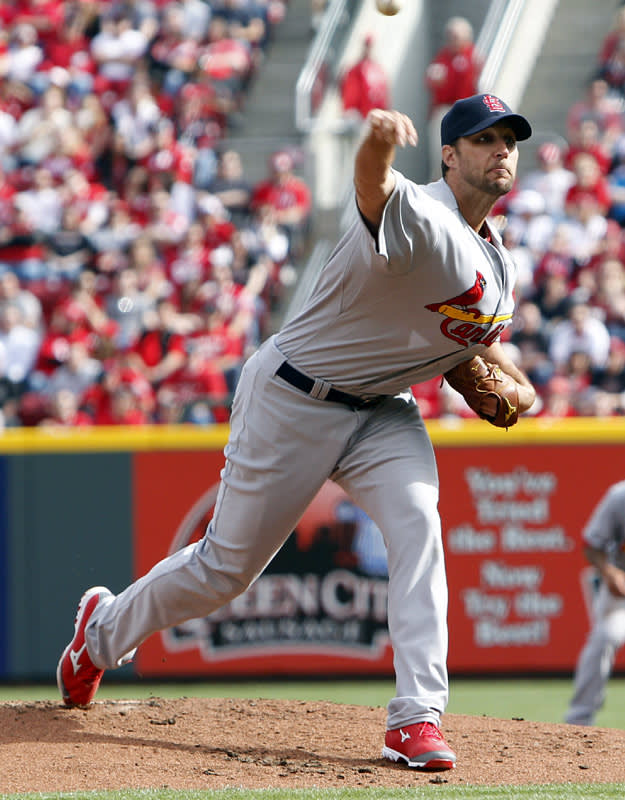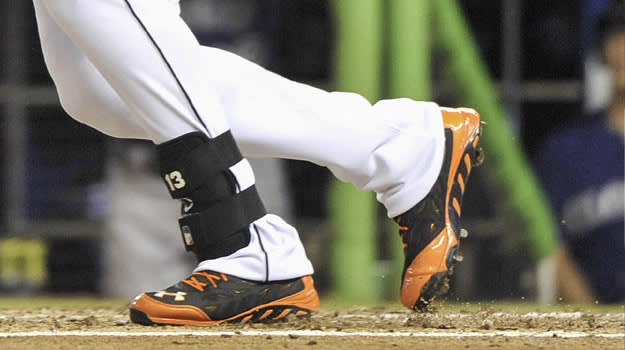 Marcell Ozuna Leads Miami Past Rockies
Shoe: Under Armour Spine Metal
Player: Marcell Ozuna
Game: St. Louis vs. Cincinnati
Key Stat: 3-4, 1 HR, 1 RBI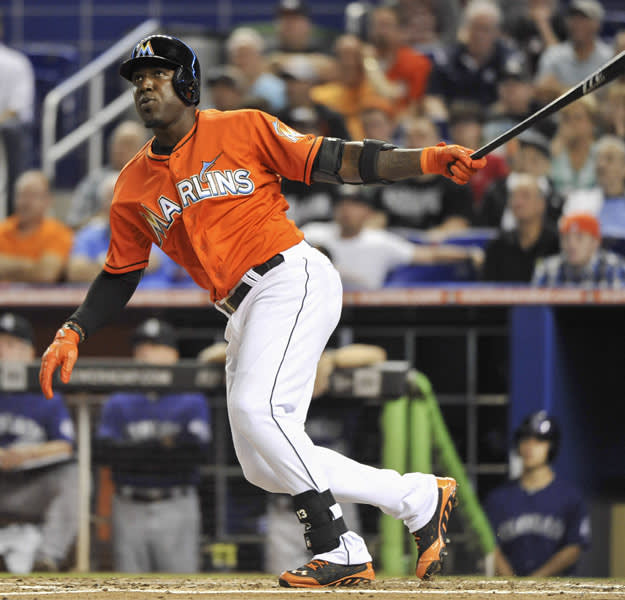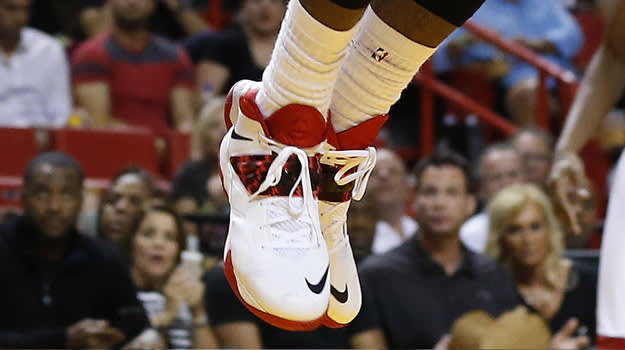 LBJ Puts Away Raptors in the Zoom Soldier VII
Shoe: Nike Zoom Soldier VII
Player: LeBron James
Game: Miami vs. Toronto
Key Stat: 32 points, 8 assists, 7 rebounds
$80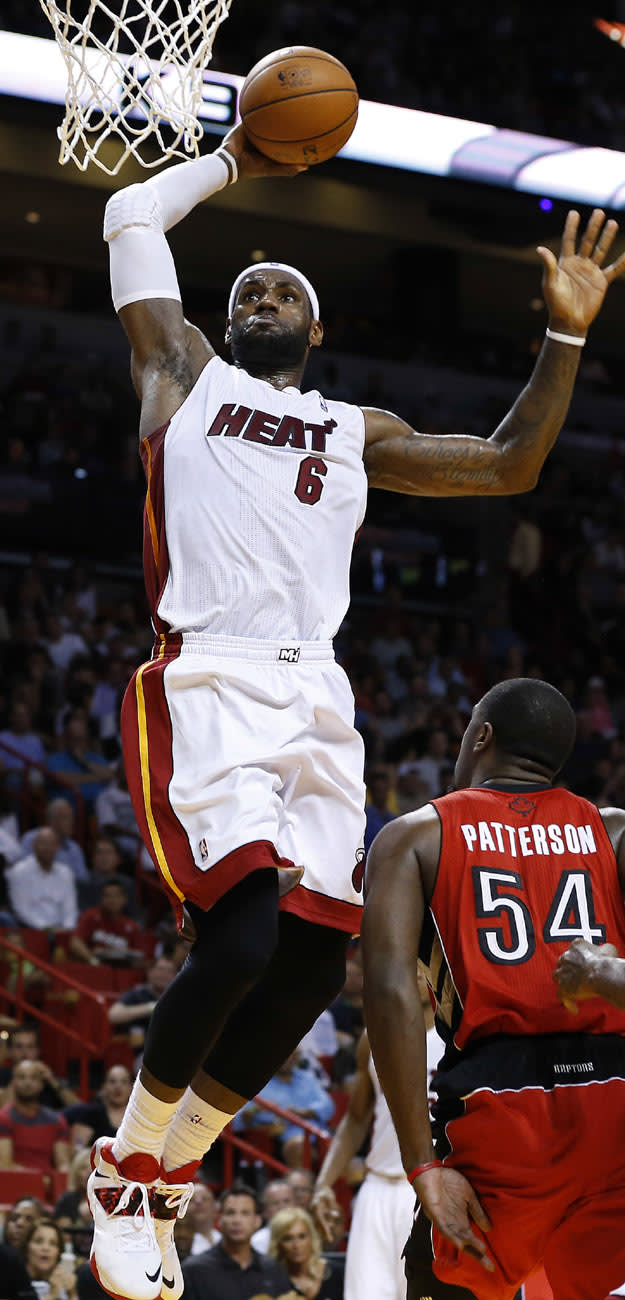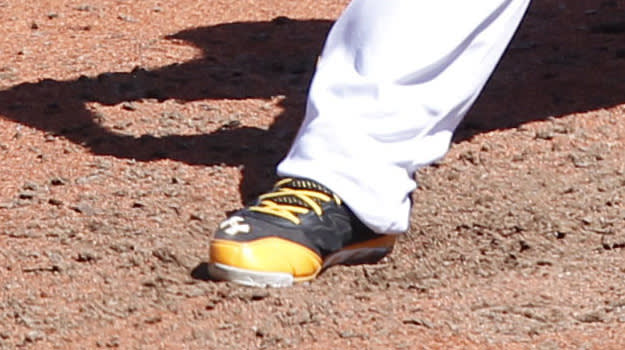 Fransisco Liriano Holds Down the Mound for Pittsburgh
Shoe: Under Armour Spine Metal
Player: Fransisco Liriano
Game: Pittsburgh vs. Chicago Cubs
Key Stat: 6 IP, 10 K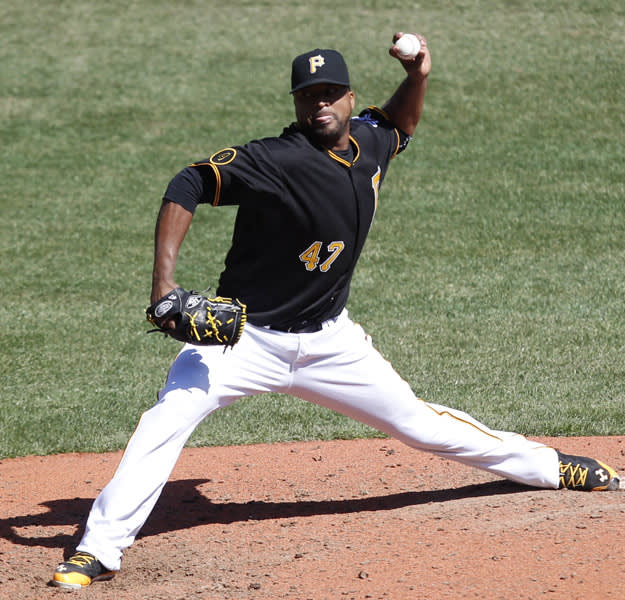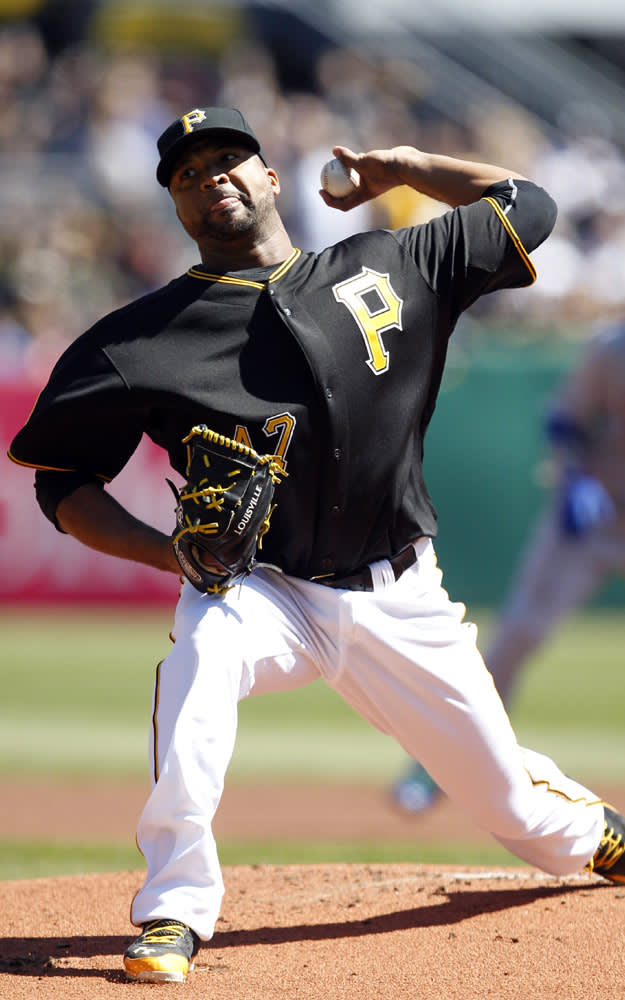 RELATED: The Shoes That Won Last Night: NCAA Men's Sweet Sixteen, Day One
RELATED: The Shoes That Won Last Night: Florida, Wisconsin Advance to Final Four