Spring is welcoming a healthy mix of new releases, dope colorways, and performance enabled trainers this April, including the much anticipated minimal Hi-Rez from New Balance and the "Boston" edition of the Saucony Kinvara. Mark your calendars, these are 10 Sneakers We're Looking Forward to This April.
RELATED: 12 Sneaker Releases We're Looking Forward to in March
RELATED: The 25 Best Basketball Releases of 2012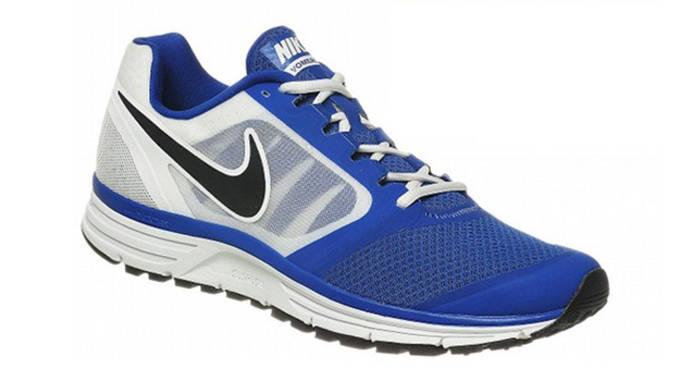 No. 10 - Nike Zoom Vomero+ 8
Release Date: April 2013
Category: Running
Now in its eighth edition, the Zoom Vomero+ 8 is a comfortable and durable training sneaker that has gained a lot of popularity over the years. Keeping this in mind, Nike hasn't changed the whole lot on the latest version. In fact, the only noticeable difference is a more flexible and lightweight thanks to the removal of unnecessary overlays. Everything else, from the midsole to the outsole, remains the same.
$130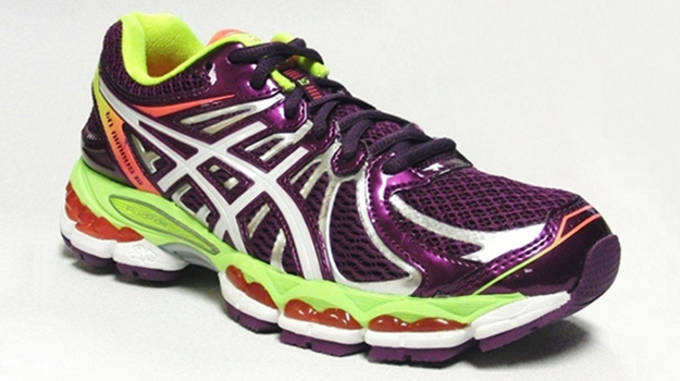 No. 9 - Asics GEL-Nimbus 15
Release Date: April 2013
Category: Running
If you're in the market for a well-cushioned shoe from a reliable brand that knows what it's doing when it comes to footwear, the Asics GEL-Nimbus 15 could be the one. The GEL-Nimbus 15 has been injected with updated performance features to give it even more cushioning, and a more responsive ride. Starting with the midsole, Asics has given the shoe a new two-piece midsole, with the top piece made from blended rubber for comfort, and a second layer made from conventional non-blended rubber, which is lighter and more flexible. Additional upgrades include a new multi-directional mesh upper for a more comfortable and ventilated fit.
$145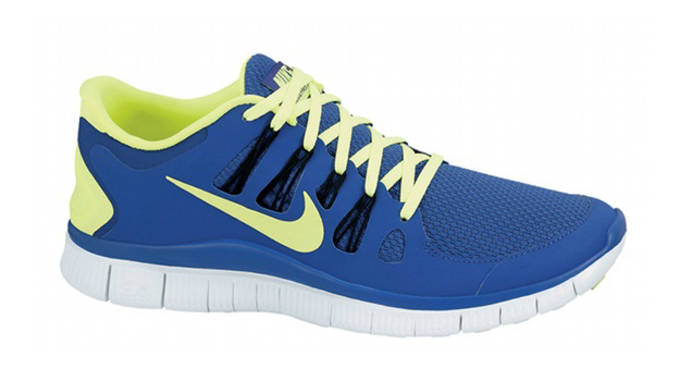 No. 8 - Nike Free 5.0+
Release Date: April 2013
Category: Running
Nike has an entire new line up of Free running sneakers set to drop in April. But the most notable on is the Flywire-infused Free 5.0+. Along with a new name, the only major upgrades to the shoe will be in the upper, which will integrate the aforementioned Flywire technology for improved foot support. The 5.0+ will have expanded mesh panels for better breathability, and a no-sew construction for less chafing and more comfort. The shoe will keep the same 8mm heel-to-toe offset seen in the Free Run+ 3, something runners should be pleased with.
$100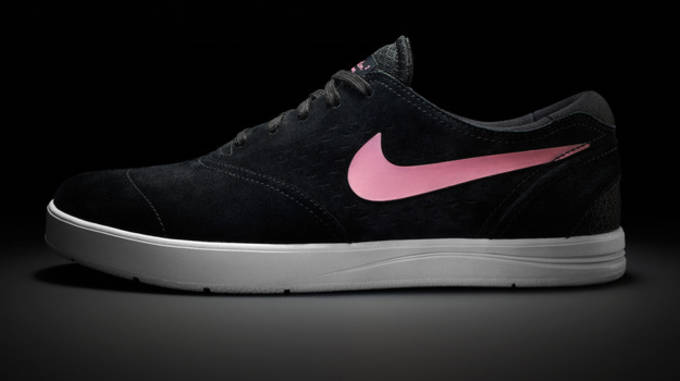 No. 7 - Nike Koston 2
Release Date: April 1, 2013
Category: Skateboarding
Anticipation has been building for the Koston 2 drop since it was unveiled last fall. Now, the wait is finally over for pro skater Eric Koston's second signature sneaker with Nike. Leading the way in this durable and stylish skate shoe is a Nike Lunarglide-inspired support and cushioning in the forefoot and heel counter to give it the performance features of a running sneaker.
$90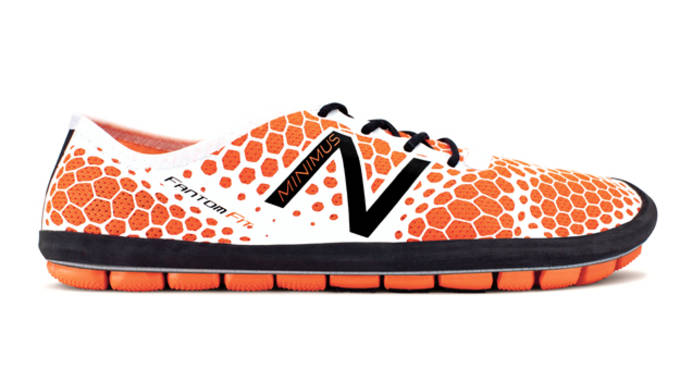 No. 6 - New Balance Minimus Hi-Rez
Release Date: April 2013
Category: Running
New Balance will be adding the much-anticipated Hi-Rez to its impressive Minimus collection in April, and it has runners excited. The ultra-light runner features 42 independent midsole pods that are mechanically bonded to a flexible foundation, allowing the shoe to move in a synchronized rhythm with the foot. The skeletal upper on the shoe is covered with octagonal prints for hugging support. Socks are optional.
$120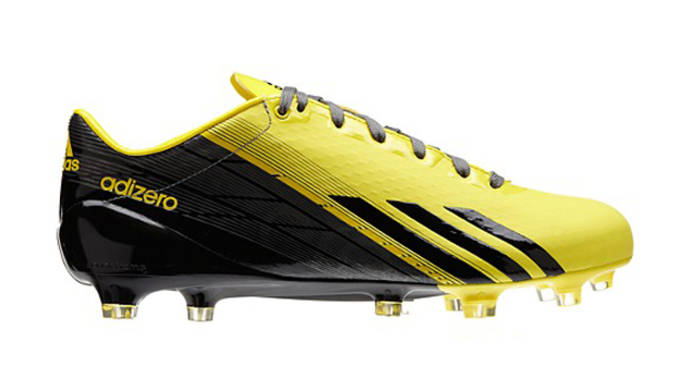 No. 5 - adidas adiZero 5-Star 2.0
Release Date: April 1, 2013
Category: Football
Ever since the Notre Dame Irish debuted the adizero 5-Star 2.0 in the 2012 BCS National Championship Game, we've had our eyes set on the latest gridiron cleats from adidas. The 2.0 is an upgrade from last season's 5-Star model worn by numerous NFL stars. Designed for speed, and lots of it, the 5-Star 2.0 dras inspiration from some of the track spikes in the world. The cleat features triangular TraXion studs for quicker acceleration and faster overall speed. They are designed for use on both synthetic and natural surfaces.
$110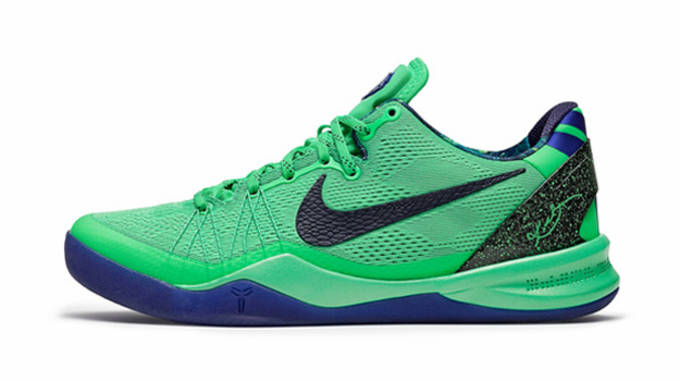 No. 4 - Nike Kobe 8 System Elite
Release Date: April 27, 2013
Category: Basketball
Much like the rest of the Nike Basketball Elite 2.0 series, the Kobe 8 System Elite is a lighter, better fitting, and more protective version of Kobe's latest signature shoe. Along with a green pit vapor snake-inspired colorway, the Kobe 8 System Elite features a series of lethal performance specs designed to take down opponents on the hardwood. The shoe comes with Dynamic Flywire technology reinforced that is with Kevlar aramid for better stability, along with a carbon fiber heel clip for quicker cuts and jumps.
Price N/A
No. 3 - Jordan CP3.VI AE
Release Date: April 14, 2013
Category: Basketball
If you've seen Chris Paul ball it up in recent games, you may have noticed a new pair of basketball shoes on his feet. Well, the shoe we're talking about is the Jordan CP3.VI AE. An update of Paul's CP3.VI signature shoe, the AE version features a redesigned upper and a more stealthy look that replaces the original Hyperfuse construction. The shoe still keeps the same sole and Podulon system as the standard model, so you know it's court-ready.
$125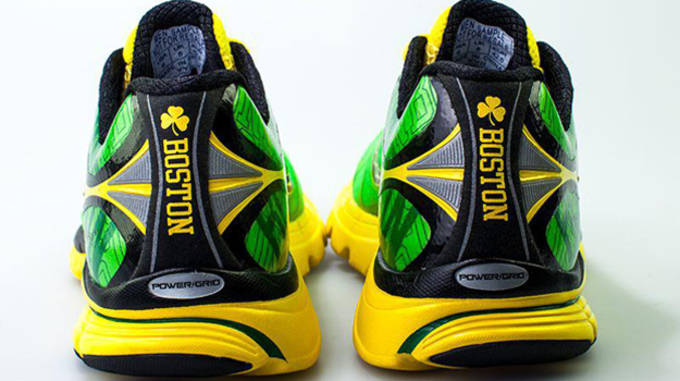 No. 2 - Saucony Kinvara 4 "Boston"
Release Date: April 12, 2013
Category: Running
What's the one thing we're looking forward to most about the April 15th Boston Marathon? Getting our hands on a pair of these sweet Boston-themed Kinvara 4 from Saucony. Ok, so the race should be exciting too, but let's face it: from what we can tell by looking at the heel counter angle above, this special edition Kinvara 4 is one good looking running shoe. Not only does the Kinvara 4 "Boston" feature a clover that pays homage to the city's deep-rooted Irish culture, the shoe is a first glimpse at upgraded version of the neutral running sneaker that came in at No. 2 on list of The 100 Best Running Shoes of All Time. So naturally, we're excited.
Price N/A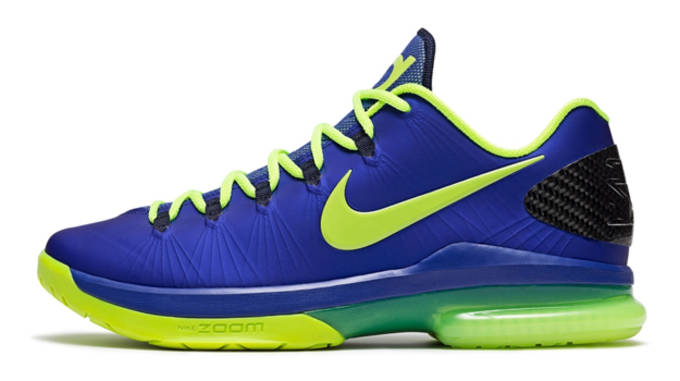 No. 1 - Nike KD V Elite
Release Date: April 2013
Category: Basketball
To be quite frank, the standard mid-top Nike KD V is just average compared to other top-tier basketball sneakers from the Swosh (like the LeBron X, or the Kobe 8 System). But the KD V Elite, well that's a whole different story. Part of the same Nike Basketball Elite 2.0 series as the Kobe 8 Elite, Kevin Durant's version of the shoe features similar performance upgrades for better performance on the court. The redesigned low-top version of the shoe comes with a Dynamic Flywire frame reinforced with Kevlar for a reliable, lock-down fit, and a carbon fiber heel counter and shank for lightweight stability. Not to mention the bold Blue/Volt Green "Superhero" colorway that just puts it over the top.
Price N/A
Gurvinder Singh Gandu is a New York City-based contributing writer for Yahoo! Sports and Sneaker Report. A California-raised, performance gear and footwear expert, Follow him here to keep up with all things performance.
RELATED: 12 Sneaker Releases We're Looking Forward to in March
RELATED: The 25 Best Basketball Releases of 2012