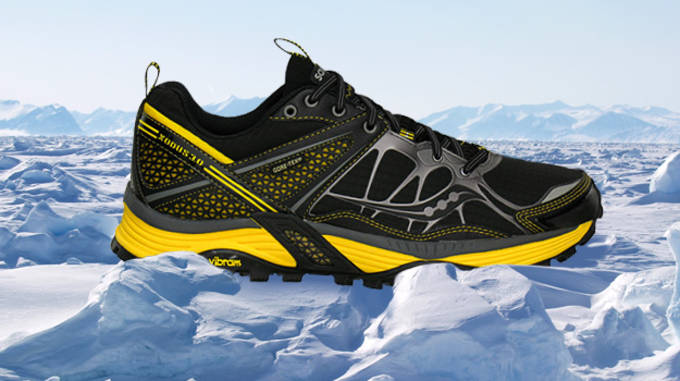 You can't consider buying a jacket today without considering the Gore-Tex option. The tough-as-nails fiber that has traveled to space and back is an industry staple for all of your winter needs.
Since becoming commercially available in the '70s, the unmatched waterproof, windproof, breathable fabric has raised the bar for technical outerwear that isn't limited to just apparel. With so much emphasis put today on innovation and technology, Gore-Tex has successfully answered the call by collaborating with an impressive amount of outerwear and footwear companies to cover all aspects of adventure gear.
While we like with most of Gore's offerings, being the running enthusiasts we are at Sneaker Report, the variety of winterized running shoes are worth a special mention. And since we're well into the winter season, there's no better time to highlight some of the best Gore-Tex equipped running sneakers available today.
RELATED: The 100 Best Running Sneakers of All Time
RELATED: The 10 Best Sneakers For Mud Runs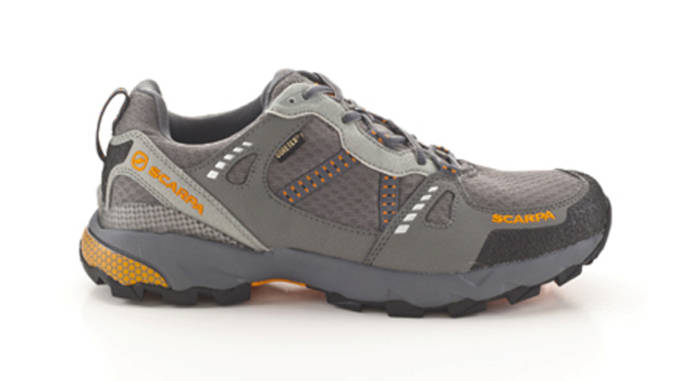 No. 10 - Scarpa Pursuit GTX
Weight: 13.8 ounces
Additional Key Feature: Structured toebox with Armorlite treatment.
Scarpa is generally seen as a brand that focuses more on boots than sneakers--and rightfully so. But make no mistake about it, the Pursuit GTX, with its all-around performance specs, can hang with the best of today's trail running sneakers. Also, did we mention it's made from recycled, Eco-friendly materials?
$125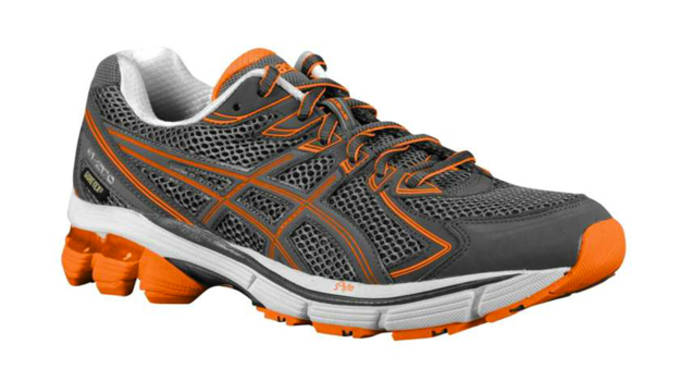 No. 9 - Asics G-2170 GTX
Weight: 11.8 ounces
Additional Key Feature: A sport-specific dual-density midsole DuoMax Support System positioned to enhance support and stability.
Asics is easily one of the more popular running brands. So it makes perfect sense that it teamed up with Gore-Tex to cater to runners who can't be stopped from doing what they love, even if that means running through a monsoon. The G-2170 GTX answers the weather-ready call, plus comes with all the other Asics technologies that we've come to love.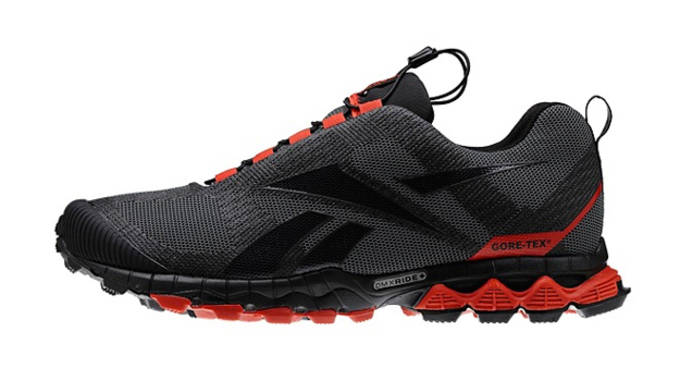 No. 8 - Reebok Premier ReeTrek III GTX
Weight: 10.2 ounces
Additional Key Feature: DMXRide embedded air transfer system and proprietary foam technologies that provide supportive underfoot cushioning.
We all know Reebok is all about training—ever heard of Crossfit? They also make running sneakers and this one just happens to be one of the better models. This Gore-Tex finished shoe is ready for anything.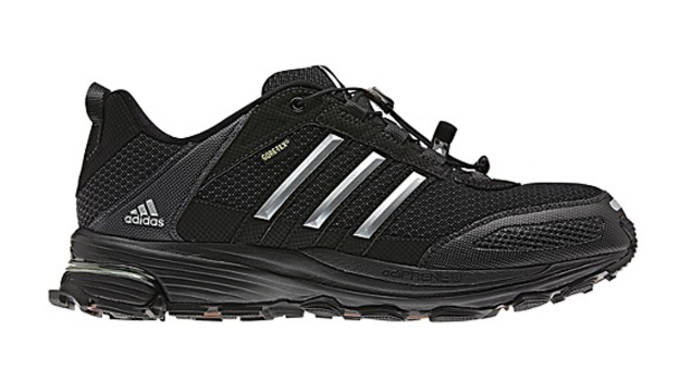 No. 7 - adidas Supernova Riot 4 GORE-TEX Continental
Weight: 13.1 ounces
Additional Key Feature: TRAXION outsole for maximum grip in all directions; Continental rubber outsole for surefooted grip
If you're in the hunt for a rugged yet comfortable running sneaker that can stand the test of time (and weather) look no further than the Supernove Riot 4. With this monster of a shoe you could probably cross the Nile.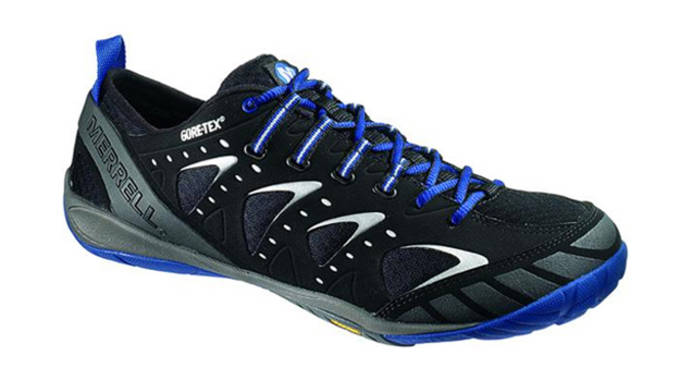 No. 6 - Merrell Barefoot Embark Glove
Weight: 9.1 ounces
Additional Key Feature: Merrell Omni-Fit lacing system for a precise glove-like fit.
The Barefoot Embark Glove is the only sneaker on this list that has a minimal profile. However, that doesn't mean it's any less impressive. The shoe features all the right specs a runner looks for, including a Vibram outsole, and is ready to run through puddles (if you're into that sort of thing) with it's special treatment.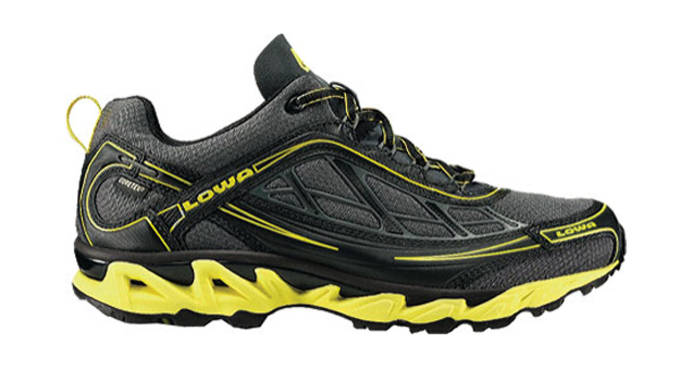 No. 5 - Lowa S-Crown GTX
Weight: 10.5 ounces
Additional Key Feature: LOWA patented STG-3D outsole for support and targeted cushioning.
Lowa is another one of those brands you wouldn't expect to see on a running sneaker list such as this one. But at the end of the day, you can't knock the hustle. The S-Crown GTX is a no-nonsense sneaker that is versatile enough to be used for running, or for pretty much any other activity in your daily life.
$160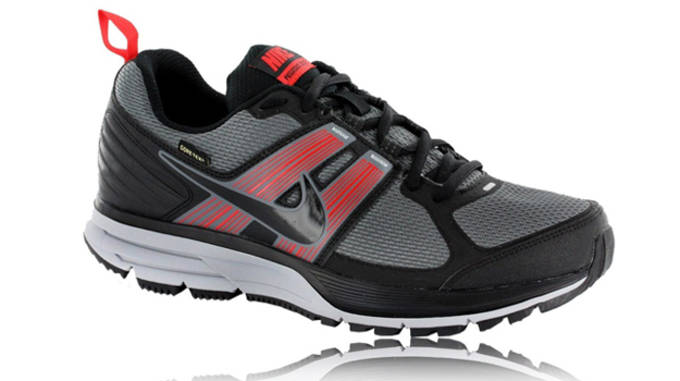 No. 4 - Nike Air Pegasus+ 29 GTX
Weight: 11.5 ounces
Additional Key Feature: Reflective elements for visibility in low-light conditions
To put it plain and simple, we're beyond glad that Nike and GT teamed up to give the Air Pegasus+ 29 all-weather capabilities. Yes, the shoe looks cool, but the real beauty in this one is how moisture just bounces off its nothing.
$120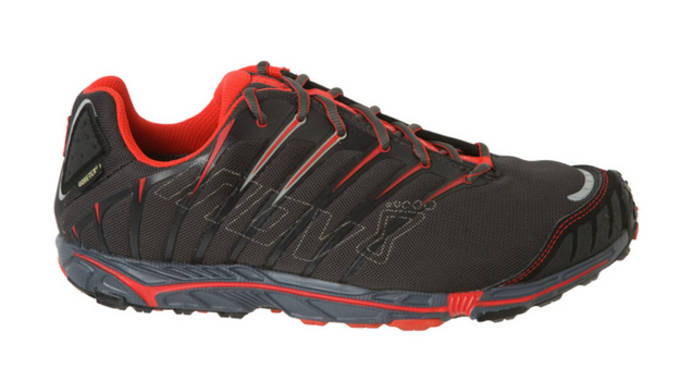 No. 3 - Inov-8 Terrafly 313 GTX
Weight: 10.9 ounces
Additional Key Feature: A Two Arrow Shoc-Zone midsole uses the right amount of EVA foam padding to both cushion your steps and keep your strides quick.
Serious runners love Inov-8, and who could blame them. The running specialty brand has, time and time again, produced some top-notch kicks, and the Terrafly 313 GTX is the perfect example of Inov-8's performance mindset. Adding Gore to the mix is just the icing on the cake.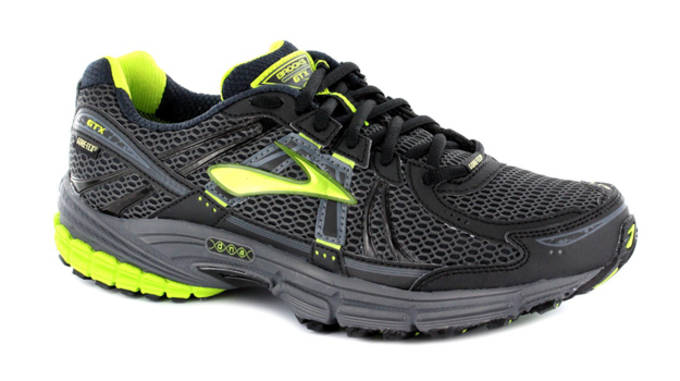 No. 2 - Brooks Adrenaline ASR GTX
Weight: 11.8 ounces
Additional Key Feature: Brooks DNA cushioning material that provides a customized by dispersing impact.
Dear Brooks Running, we'd like to thank you for creating the Adrenaline ASR GTX, one of our favorite running sneakers of the year. This comfy shoe has the grip to keep you on your feet, and the weather protection to keep you running for days.
$135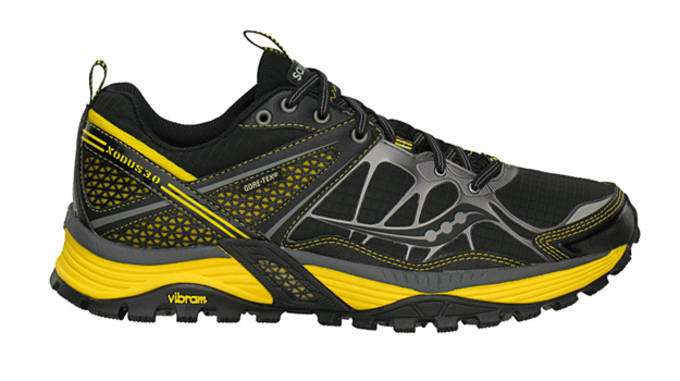 No. 1 - Saucony Progrid Xodus 3.0
Weight: 11.1 ounces
Additional Key Feature: An exclusive lightweight Vibram Trek outsole with exceptional traction and grip for off road conditions.
Being the best at something ain't easy. Try telling that to Saucony. It seems like virtually any sneaker the brand puts out is a winner, and yes, the Progrid Xodus 3.0 is no different. Aside from it's sweet design, this sneaker is comfortable, sturdy, waterproof, breathable, and the tread leaves you with a calm, secure attitude to take on your run. Just try on a pair and you'll know exactly what we mean.