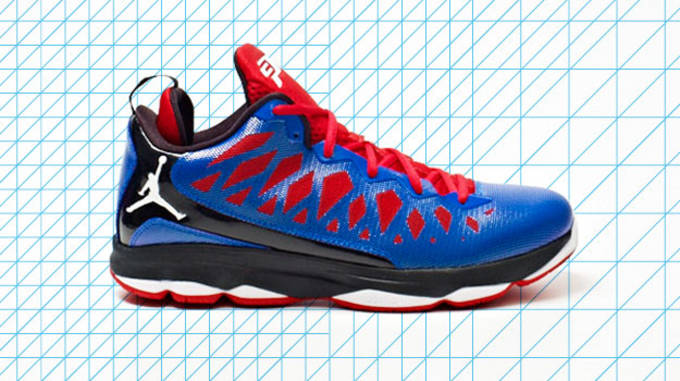 When Chris Paul joined the Clippers last season, his link to center Blake Griffin formed one of the most intimidating combinations in the league. With the recent addition of Griffin to Team Jordan, it's safe to say that the tandem between the two will grow to be even stronger. Although Blake doesn't have his own signature Jordan Brand shoe just yet, Chris Paul has kicked off the season in a brand new model. The CP3.VI improves upon the design of the CP3.V and caters to Paul's specific style of play. There's a handful of reasons as to why this is the perfect shoe for Chris, and surprisingly, for the same reasons, this may be the best option for you as well.
Weight: 12.03 oz
Best For: Point Guards, Shooting Guards
$125
RELATED: The Jordan CP3.VI gets a Nitro Tune-up
RELATED: Blake Griffin Joins Chris Paul on Team Jordan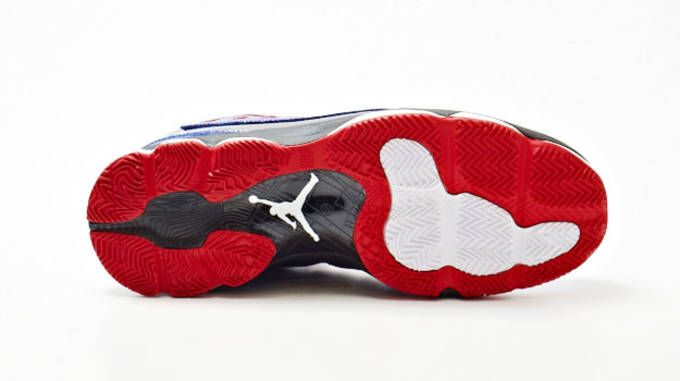 No. 1 - The Best Traction on the Court

Why It Works For Chris Paul: As one of the NBA's elite and quickest point guards, Paul needs a traction setup that will allow for lightning-fast cuts and momentum shifts. The solid rubber outsole features an enhanced herringbone pattern that allows for Paul to start and stop on the drop of a dime.

Why It Works For You: It's a known fact that traction and durability are two key factors when finding basketball kicks worth the dough. The traction offered on the outsole of the CP3.VI is one of the best we've ever tested. The tried-and-true herringbone texture does its job from heel to toe and is still holding up well after 5 weeks of constant play, a super plus for students looking for one pair to take them through the season.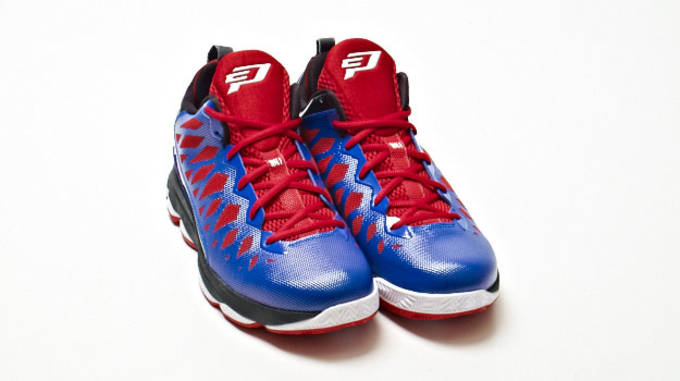 No. 2 - Three-Layer Hyperfuse Upper
Why It Works For Chris Paul: The point guard position may be the most active and demanding of all five, so it's necessary to create an upper that will keep Chris ventilated for the big-minute games, all the while maintaining stability. Jordan Brand has utilized a three-layer Hyperfuse construction, which is essentially a thin skeleton-like mold which is reinforced with durable mesh cutouts, and finally topped with a thick "shield" of Fuse. This allows Paul's feet to experience maximum airflow while still protecting them from contact.
Why It Works For You: These days, it seems as if every brand and model is touting the airflow properties of their basketball sneakers. Understandably, it can be overwhelming and confusing to decide which option is right for you. If you're a shooting guard or point guard and play more than 20 minutes a game, the CP3.VI is one of the best choices available as the mesh cutouts actually let air flow and heat escape. The tongue absorbs extra moisture without being a heat trap and the outer Hyperfuse layer will keep you injury-free for a solid design.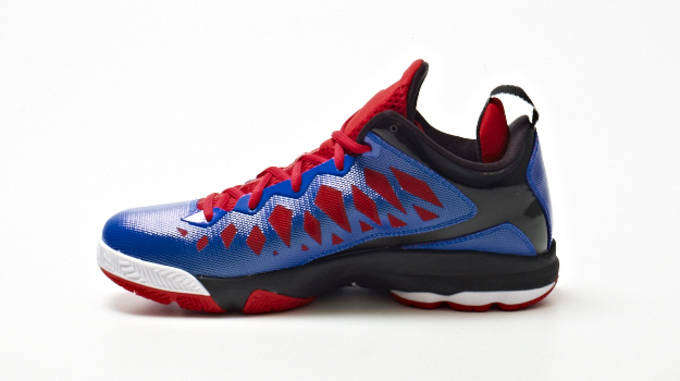 No. 3 - Podulon Cushioning Is Just Right
Why It Works For Chris Paul: The midsole cushioning for the CP3.VI is near perfect, thanks to the Pudulon system. Nearly all of Chris Paul's signature sneakers have been equipped with the unique setup. The purpose of Podulon is to strategically cushion all points of heel impact, meaning the responsiveness is felt no matter which angle strikes the ground.
Why It Works For You: Podulon isn't one of Nike/Jordan Brand's more commonly used cushioning technologies, so it's likely that a lot of players out there are unfamiliar with the setup. Sneaker Report's reviewer found it to be somewhere between Zoom Air and Lunar cushioning, which is highly responsive, yet soft and plush. This technology could work well in big man shoes as well, but guards out there should find it to be very comfortable.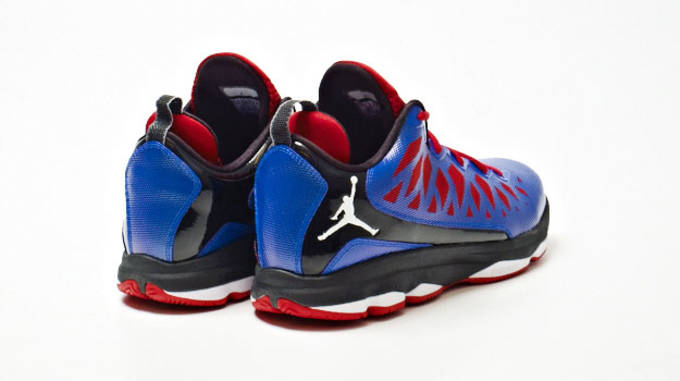 No. 4 - Cushioned Heel Serves Dual Purpose
Why It Works For Chris Paul: As mentioned, Paul's one of the quickest players in the game, period. Jordan Brand took extra strides to ensure that the CP3.VI catered to Chris's unique play style and on-court needs. A padded heel cup provides extra cushioning as well as a great lockdown fit. No matter how well-fitting the sneaker, a player like Chris Paul is so fast that he needs a little extra to prevent any heel slipping, and this addition definitely serves its function.

Why It Works For You: Admit it, even some of your favorite on-court kicks could benefit from a slightly snugger fit in the heel. Heel slipping is a major among basketball shoes, and unfortunately it's often inevitable since none of the sneakers are actually tailored to the wearer's own feet. The extra layer of padding in the back helps to alleviate that problem while providing further heel cushioning, while it's not quite perfect in the VI, it's almost there so we'll keep our fingers crossed for the VII.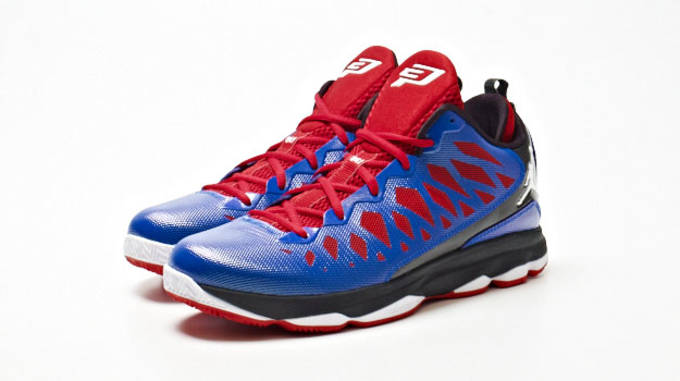 No. 5 - Built Low For Guards
Why It Works For Chris Paul: Much like one of the NBA's other elite guards, Kobe Bryant, Paul has opted for low and mid cut sneakers over his career. The CP3.VI itself is a true low-cut, allowing it to be as lightweight and flexible as possible. Padding and support are used throughout to protect the foot while allowing the ankle to move freely.
Why It Works For You: Guards who have already made the low-top conversion will love this shoe. They are surprisingly stable for a low-cut sneaker, and the build is light enough that you almost feel quicker as soon as they are laced up. The one drawback our review team noticed was that due to the rigidness of the Hyperfuse upper, at times it seems to dig at the wearer's ankles and create minor irritation. However, the problem seems to improve after breaking in a bit.
RELATED: The Jordan CP3.VI gets a Nitro Tune-up
RELATED: Blake Griffin Joins Chris Paul on Team Jordan