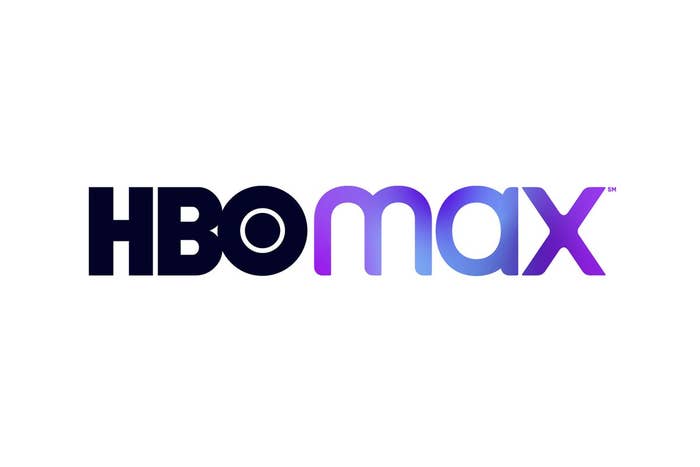 You might have seen or heard about HBO Max without fully understanding what it is. The new streaming service makes its long-awaited debut today, bringing with it a handful of exciting exclusives, making a noisy entrance into an already crowded space. With its arrival, however, comes a handful of questions about the service itself.
AT&T and WarnerMedia, the brains behind HBO Max, haven't done the best job of communicating the goals, objectives, and even the overall ins-and-outs of how the service will work for existing HBO customers. So we've taken it upon ourselves to streamline everything for you. Here's our guide to fully explain just what is happening with the shiny new service. From what's included, to how you can sign up for the service, here are some of your most frequently asked questions, answered.
First off: What in the world is HBO Max? Why do I need another streaming service?
Launching today, May 27, HBO Max is a new content platform that serves as AT&T and WarnerMedia's foray into streaming, going against other services like Netflix, Hulu, Amazon Prime Video, and Disney+. AT&T, for those unaware, bought WarnerMedia (which includes HBO, TNT, TBS, Cartoon Network, DC Comics, and so on) back in 2019 after a heated legal battle and is now looking to consolidate its library of content assets into one user-friendly service.
There's also a larger play with AT&T here, as the telecommunications company wants to get its users signed up for the service and then have those same people turn around and watch content on their Internet services. In fact, HBO Max is a key part of AT&T's business plan moving forward.
I don't care about business plans, my dude. And I already have HBO. How is this different?
The messaging around HBO Max is, frankly, a little confusing. AT&T, instead of creating a newly named service (like the upcoming NBCUniversal streaming service Peacock, for example) is looking to leverage an existing brand—in this case, HBO—in hopes of getting new users. WarnerMedia's assets are all so disparate that they don't carry the same punch as, let's say, Disney's collection of Pixar, Marvel, and Star Wars. However, as a brand name, HBO does come with a certain sense of gravitas, so it makes sense for AT&T to leverage this instead—even if a lot of the programming flies in the face of HBO's decidedly adult content.
The key to HBO Max is the previously mentioned consolidation of content. Sure, you may have a cable subscription that already gives you access to TBS shows or even HBO, but they're not all in one place for you to watch all at once. HBO Max solves this issue, bringing all these things together into one unified streaming platform. This means you'll have Rick & Morty on the same service as The Sopranos and all HBO's past and future programming. Plus, the service was able to lock up some exclusive streaming rights and has some exclusive programming, too.
Okay, it's a little bit more understandable when you explain it that way. I like exclusives, what's here that I can't get other places?
The big one for some people is Friends. WarnerMedia's crown jewel is the beloved NBC sitcom (which was produced by WarnerBros Television) returned from Netflix to debut exclusively here. You'll also have The Big Bang Theory, which is also a WB Television production and came to the service in a massive deal. Love them or loathe them, those are two of the biggest sitcoms ever, so those are critical assets to have. Another key sitcom that will only be on Max is Fresh Prince of Bel-Air, which makes its streaming debut after years of cable reruns. Oh, and The Boondocks is included in the Adult Swim block, ahead of its upcoming exclusive reboot on the series.
Speaking of, HBO Max is also launching with a handful of other platform-dedicated series. Known as "Max Originals," the first batch includes Love Life (a romantic comedy-like anthology series starring Anna Kendrick), Legendary (a ballroom competition show), Craftopia (a crafting competition show for kids), a new set of Looney Tunes cartoons, The Not-Too Late Show with Elmo (a play on late-night talk shows, but with Elmo) and On the Record, a documentary about sexual misconduct allegations against Russell Simmons. Future exclusives include a Friends reunion special, all 23 seasons of South Park, and the infamous, mythical Synder Cut of Justice League. The service is also the exclusive streaming home for the Studio Ghibli movies and—in a literal late minute addition—all eight of the Harry Potter movies. 
There are other exclusives that others will find exciting based on their own interests; I for one am really excited about having all of Anthony Bourdain: Parts Unknown in one place again. As I scrolled through Max this morning, I was a little overwhelmed by just how much content there is here. However, the service does a good job of organizing its content into nine different hubs: HBO, DC, Sesame Workshop, Turner Classic Movies, Studio Ghibli, Cartoon Network Collection, Adult Swim Collection, Crunchyroll Collection, and Looney Tunes.
Bourdain is the GOAT though. Okay, you've sold me. How do I get HBO Max and how much does it cost?
This too is a little tricky. The way the AT&T rolled out messaging around this was less than ideal and confusing for even the most seasoned journalists and writers. 
Let's start with the easy part: If you didn't already have HBO, signing up for an HBO Max account is $15 a month. That's more expensive than the standard Netflix subscription ($13 a month) or the Disney triple-play bundle (which includes Disney+, Hulu, and ESPN+ for $13) but is as simple as visiting this page.
If you have a standalone, HBO Now account—that is, you were paying to access HBO without a cable plan—you'll automatically be upgraded to an HBO Max account. In fact, an update will be pushed to your existing HBO Now app, converting it to the new HBO Max application.
If you have HBO through your cable provider, things get complicated. WarnerMedia has brokered deals with Altice USA (Optimum and Suddenlink), Charter Spectrum, Consolidated Communications, Cox Communications, Verizon Fios, AT&T, and a few other independent providers to upgrade existing HBO subscribers to HBO Max accounts for free. However, if you're an HBO subscriber through Comcast's cable plan, you will not get access. Comcast has not currently made a deal with AT&T for the service. Since Comcast is owned by NBCUniversal and will be launching their own streaming service (the aforementioned Peacock) later this summer, it makes sense AT&T doesn't want to play nicely with the competition. UPDATE: Just after we published this story, HBO announced they have reached a deal to carry HBO Max for Comcast subscribers.
The other competition AT&T doesn't seem to get along with is Amazon and Roku. Both services had an option for an HBO subscription within their platforms, but AT&T doesn't currently have a deal in place. Those specific users who want Max will need to sign up for a new Max account directly.
That's definitely complicated. Thanks for laying it out all for me.
For sure. Anything else you need?
Nah, I'm going to go dive headfirst into some Friends. Ross is so funny, bro.
...I'm more of a Chandler guy, but enjoy yourself dude.