Star Wars loves its memorable rogues, but even by the murky morality standards the franchise sets for its more mercenary characters, Cassian Andor (Diego Luna) is a complicated figure. His Rogue One debut scene concludes with the Rebel spy assassinating an injured informant to ensure his clean getaway from Imperial Forces. It's not an entirely heartless moment—Andor shows remorse as the film's score dutifully swells—but he's pragmatic; trading one life to save his own ensures he'll have another breath or two to continue his rebellion. Nevertheless, it's quite an introduction.
The character's initial appearance in the new Disney+ prequel series, Andor, begins in an equally memorable fashion with a younger version of the spy on another quest for information. As he strides through the dingy backstreets of Morlana One's urban city center, the bluish hues and rain-soaked asphalt evoke feelings of Blade Runner more so than A New Hope.
This particular intel odyssey sees Andor stumble into a brothel—in what I believe is a canonical Star Wars first—eventually drawing the unwanted attention of two unsavory and off-duty corporate security officers. The inevitable and resulting altercation ends poorly for all involved, with Andor desperately searching for safe haven. Refuge arrives when Andor is offered a chance to join the early days of a growing rebellion, but this decision just delays an inevitable death.
The shadowy morality of spies and fixers is a central tenant of director/writer Tony Gilroy and his work on the Bourne trilogy or the underseen George Clooney gem Michael Clayton, which made him a suitable fit for reworking the spy-focused Rogue One and felt a draw to Andor as a character. As a result, Gilroy began brainstorming ideas around a backstory for the character and used it as a substantial jumping-off point to show the birth of the Rebel Alliance. Franchise prequel shows are en vogue this year—but Star Wars' previous prequel series Obi-Wan Kenobi ultimately disappointed, and revisiting a beloved character (The Book of Boba Fett) felt superfluous in their attempts to scale aborted theatrical projects into compelling mini-series. With the deck stacked against Gilroy, how would Andor fare?
Through the first four installments of the 12-episode debut season, Andor immediately avoids many trappings that ultimately befell Kenobi and Fett by having a steady handle on its scope. While Andor is the Diego Luna-fronted program advertised on the tin, it's also an extensive ensemble project which uses the character to broaden its scope. The world in which Andor inhabits is decidedly ground-level; a sequence set not long after his venture to Morlana One sees Andor interacting with a bevy of working-class characters as they go about their day, including a visit to junker Bix Caleen (Adria Arjona).
These practical sets allow directors Toby Haynes and Dan Gilroy to linger on lived-in details of the inspired production design, including details like a wall of gloves where scrappers hang their gloves after a day's work or the bonsai trees delicately placed on tables inside the various Coruscant bureaucratic institutions.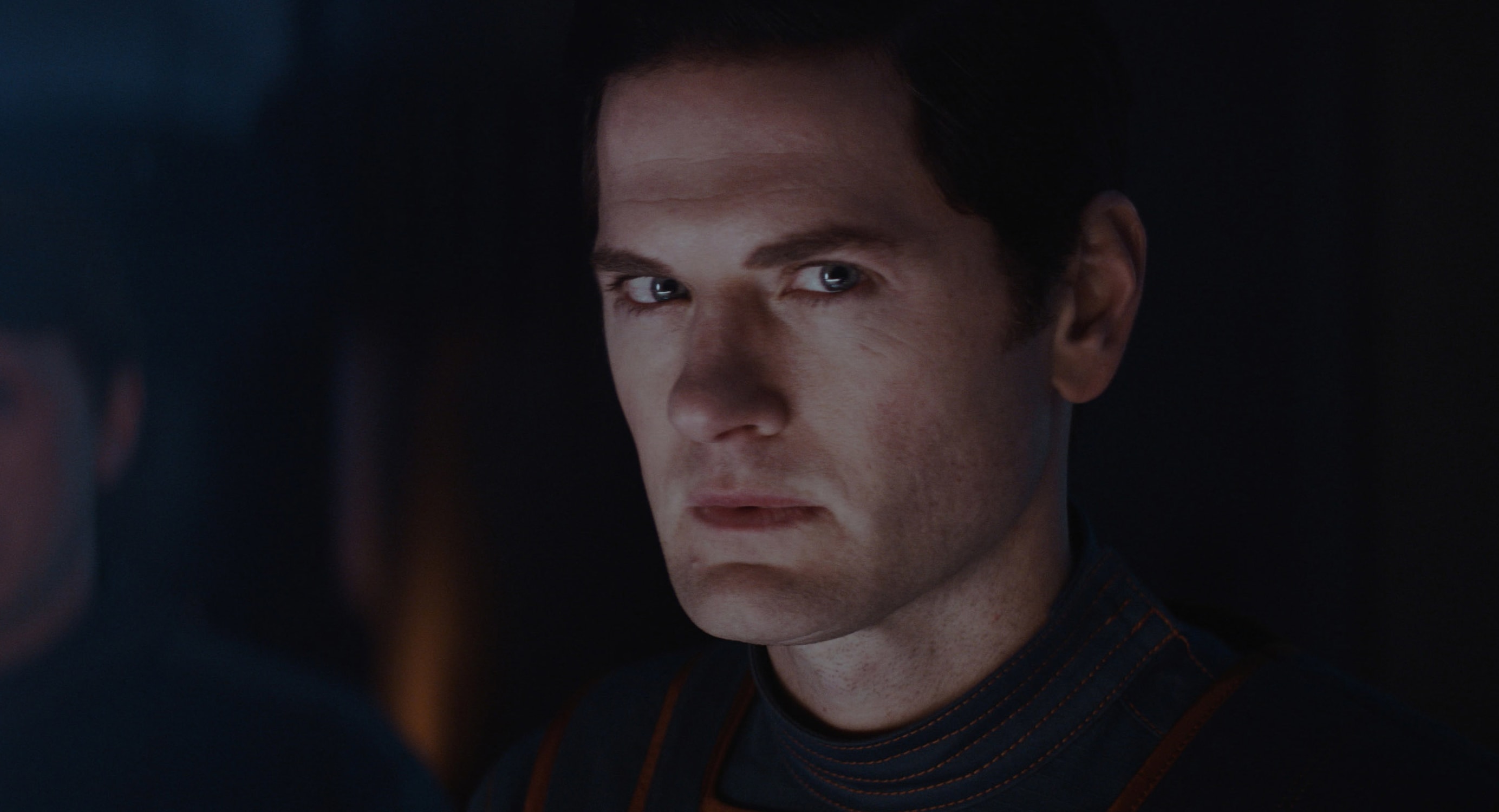 Those familiar with Gilroy's work will know he's particularly keen on exploring the intersection of ministerial establishments and the power they wield. Andor unsurprisingly follows suit through a duo of Imperial officers, Syril (Kyle Soller) and Dedra Meero (Denise Gough), who are so fascistically steadfast in their convictions that they couldn't even begin to comprehend they're on the wrong side.
While they're certainly not admirable, their inclusion is. Gilory's window into these unseen sides of the Star Wars universe work in tandem with that street-level approach to make Andor feel more expansive than ever. Going small allows this galaxy to feel big again—a tall task, especially in the wake of previous efforts, which felt stifling in how they often restrained their proceedings.