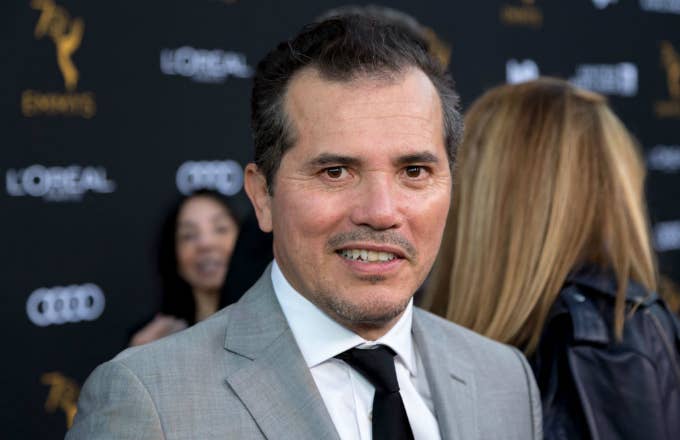 Since Tarana Burke started the #MeToo Movement, countless people have come forward to shed light on sexual misconduct in Hollywood and elsewhere. As the Emmy Awards are slated to air on Monday (Sept. 17), several nominees are talking about how the landscape is changing in the industry.
"I can think of it in two ways," said American Horror Story: Cult's Adina Porter at an Emmy nominee reception in Beverly Hills (via Variety). "I can think of only choosing places where I feel safe, or I can also go to places where I can make a difference."
John Leguizamo, who's nominated for his supporting role in Paramount's drama, Waco, reportedly added that "it feels like it's a moral correction in our society, to what's happening in this administration." He continued: "We're not going to tolerate any bad boys club behavior. Those days are over."
Ed Harris, who's nominated his role in HBO's Westworld, also spoke about the movement and its impact on the future. "It makes me think about where things are going," he said. "It makes you think about the role you are playing."
In the past month, there have been plenty of shake-ups in the TV industry. Those shake-ups include CBS' CEO Les Moonves stepping down as a result of several sexual assault allegations, former CBS host Charlie Rose speaking ill of his sexual harassment accusers, and CNN pulling episodes of Parts Unknown that featured Asia Argento, who's accused of sexually assaulting a then 17-year-old actor, Jimmy Bennett.