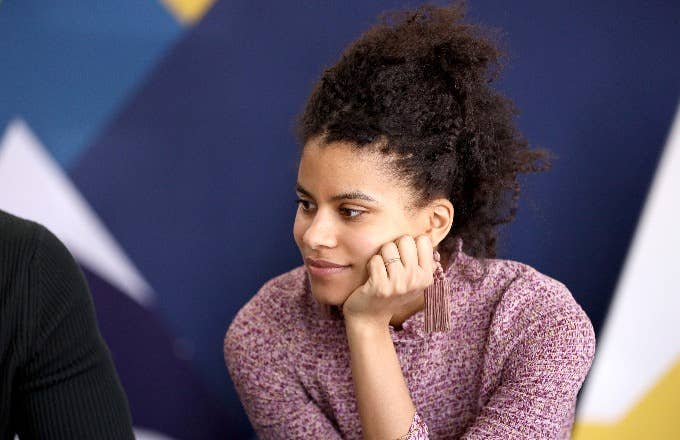 As the television format has expanded its traditional definition to include streaming competitors, so too has it altered its usual approach to season drop dates. No one knows this more than dedicated Atlanta fans.
For those hoping for a quicker turnaround than the gap between the first and second seasons of Donald Glover's brilliant FX original, co-star Zazie Beetz has arrived with some perspective. In a recent chat with IndieWire about her Sundance Film Festival-screening new movie Wounds, she noted that filming on Season 3 hasn't even started, which is likely a sign that a delay of some kind is surely in the pipeline.
"Everybody's schedules are sort of all over the place," Beetz said over the weekend. "They're hoping for spring sometime, but no dates. ... Everybody's busy and Donald had his tour in the fall, and that doesn't lend itself to time for script writing. I know that they have a couple of episodes together, but I don't have any real information."
Of course, these scheduling conflicts aren't exactly a shock given the in-demand status of the show's entire cast. What we do know about where the Atlanta team wants to take the story next is promising, not to mention the fact that there was absolutely zero drop-off in quality from its inaugural run to Season 2.
Way back in June, writer Stephen Glover teased the show's next steps. According to him, there is a "very specific perspective" of Atlanta women he and his creative team are aiming to dive into with the next episodes.