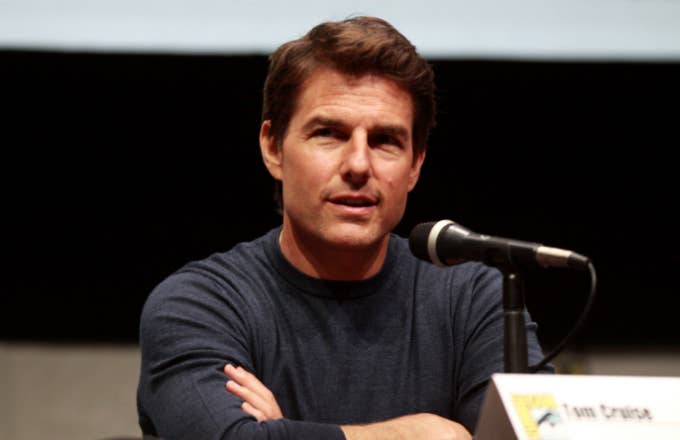 The inevitable Mission: Impossible 6 is finally back on track. Tom Cruise put a stop to the "contentious dealmaking" with Paramount Friday, according to the Hollywood Reporter. Pre-production on the latest entry in the continually successful action franchise had been totally halted after negotiations hit a wall.
Paramount made the "unexpected" move of getting stubborn about backend profits during heated salary chats, though THR's sources now confirm that any disagreements have now been resolved. The sequel, initially slated to start shooting next January, will now pick up production at some point in the spring.
The film follows 2015's well-received Mission: Impossible—Rogue Nation, which ended up bagging just under $700 million at the worldwide box office. Mission: Impossible 6 will see the return of director Christopher McQuarrie, whose writing will next be seen in this year's Rogue One: A Star Wars Story. McQuarrie has also written for the Tom Cruise vehicles Valkyrie, Jack Reacher, and Edge of Tomorrow.
Speaking of always making a profoundly large amount of money, Cruise landed on this year's Forbes ranking of the highest-paid actors on the planet. Though noted battler of candy asses Dwayne "The Rock" Johnson took the top spot, Cruise still made the top 5 with a commendable $53 million.
Cruise will next be seen doing his thing in Jack Reacher: Never Go Back, an equally inevitable sequel directed by The Last Samurai's Edward Zwick. The movie is rumored to feature a lot of shots of Cruise running around while some sort of action unfolds around him. See it Oct. 21.
Related: Best Action Movies On Netflix
Related: Best Action Movies