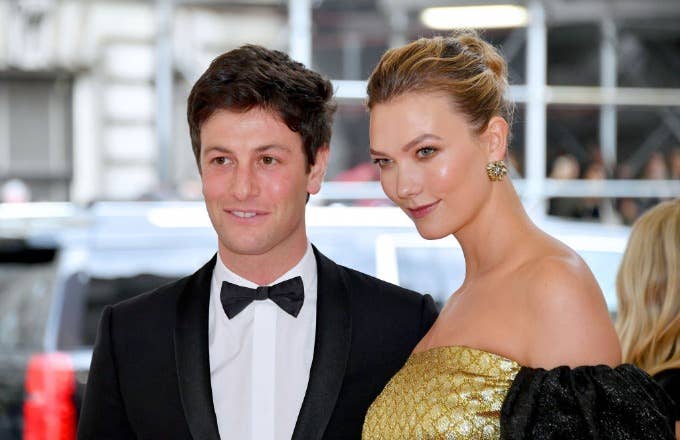 A Project Runway contestant spoke with commendable succinctness when slyly letting loose some Kushner-mocking words during Thursday night's episode.
Tyler Neasloney, after being told by a judge that they couldn't see Karlie Kloss wearing the outfit he designed "anywhere," did indeed use the moment to remind the general public that Kloss is in fact married to a Kushner. To be specific, she's married to Joshua Kushner, whose brother is none other than that Jared guy who's presently busy advising the White House shitshow.
"Not even to dinner with the Kushners?" Neasloney said, resulting in an expression of mild shock from Kloss. Later, however, Kloss shared a diplomatic tweet wishing Neasloney "all the best" despite having now ended his time on the show.
Still, the enjoyment of Tyler's Kushner-deriding moment of glory was strong, and that's presumably why you're here reading articles about tweets:
Of course, the quickest path to ensuring one avoids being associated with Kushner fuckery is to simply not marry a Kushner.
During an after-show segment, Tyler didn't exactly get a chance to address his big Kushner-trashing moment. Instead, he stood by the related outfit that started the entire exchange.
"I am really pleased that I pulled out that skirt in very little time," Tyler said. "It all worked out. I think the name of the game is just getting out on the runway."