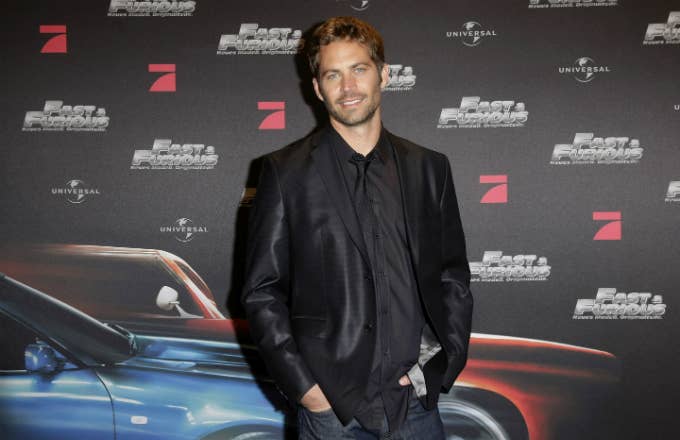 Caleb and Cody Walker, brothers of the late Paul Walker, are down to again portray his Fast and Furious character Brian O'Conner in a future franchise entry.
"I just hope we get to—I don't know—have a little cameo and bring Paul back to save the day and I get to help create that again," Caleb told the Associated Press in an interview published Thursday. "That's my dream and I hope we get to do that in one of the future movies." Cody agreed, adding that filmmakers would need to take great care in making sure such a cameo was done with good intentions.
"It would have to be tasteful," Cody said. "He was the real deal, the real car guy. And in his absence, I—you know—I think it's lost its way in a big way."
The two, who helped finish Furious 7 following Paul's 2013 death in a single-car crash in Santa Clarita, were speaking with the AP about the new I Am Paul Walker documentary. The Paramount Network original was helmed by director Adrian Buitenhuis, who previously brought us a Heath Ledger doc last year.
As of now, we know for sure that the Fast and Furious franchise's ninth and tenth entries are set for 2020 and 2021, respectively. Justin Lin, who directed Tokyo Drift and three other entries between 2006 and 2013, will lead the production. Though fans don't really know what to expect following last year's Fate of the Furious, if Vin Diesel has his way, the heart of the story will remain the same. "The best part of Fast and Furious is not the big explosions, it's the heart," he told the New York Times. "When you think about the brotherhood of Dom and Brian, that's what carries through so many films."
Next year, the spinoff Hobbs & Shaw hits theaters.