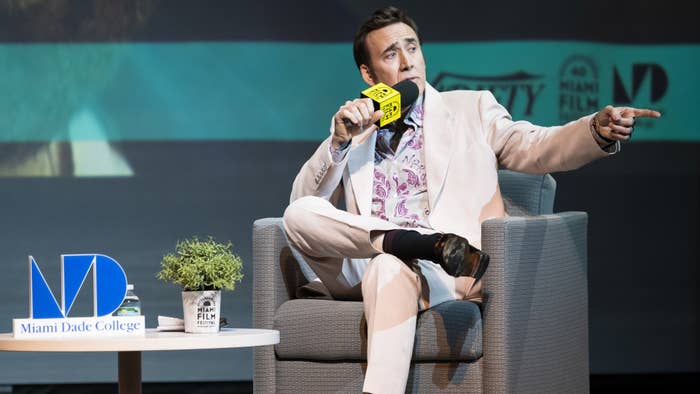 Nicolas Cage, a man who gracefully carries the proven weight of massive talent, has followed up January's Star Wars ponderings with some similarly confident thoughts on the Marvel Cinematic Universe.
Indeed, during his acceptance speech at the Miami Film Festival when being presented with Variety's Legend and Groundbreaker Award, Cage spoke at length about the unparalleled variety of his expansive filmography. Naturally, this resulted in some Marvel talk.
"I've gotta be nice about Marvel movies, because I named myself after a Stan Lee character named Luke Cage," Cage said at the festival, per Variety. "What am I going to do, put Marvel movies down? Stan Lee is my surrealistic father. He named me."
While Cage has not been involved with the MCU, of course, he was the star of Ghost Rider and Ghost Rider: Spirit of Vengeance in 2007 and 2012, respectively. On the DC side, he and Tim Burton were long ago slated to tackle the Superman character but (in Cage's own words) the studio ultimately backed off.
Speaking more generally about Marvel-sized films, Cage noted that while he understands "what the frustration is," he believes there is "plenty of room" for movies of all sizes. As for any chance of he himself joining the MCU, Cage provided one very simple, very inarguable reason why there is no need for such a thing.
"I don't need to be in the MCU, I'm Nic Cage," he said.
Elsewhere, as seen in the footage below from Flaming Classics co-creator Juan Barquin, Cage spoke passionately (and inspiringly) about what he feels are the most crucial aspects of an artist's work. Namely, one's own work toward breaking ground—whether in film or another medium—ensures that future generations will have the tools and courage necessary to do the same.