By the time Stranger Things returns with new episodes in May, it will have been nearly three years since the conclusion of the Netflix juggernaut's third season. Ahead of the premiere of Volume I of the penultimate season of the Duffer Brothers' creation, the streamer—as promised—has unveiled a new trailer.
Back in February, Matt and Ross Duffer shared an open letter to fans in which they teased Season 4 as both the "most challenging" and "most rewarding" one yet. 
"Seven years ago, we planned out the complete story arc for Stranger Things," the duo said. "At the time, we predicted the story would last four to five seasons. It proved too large to tell in four, but—as you'll soon see for yourselves—we are now hurtling toward our finale."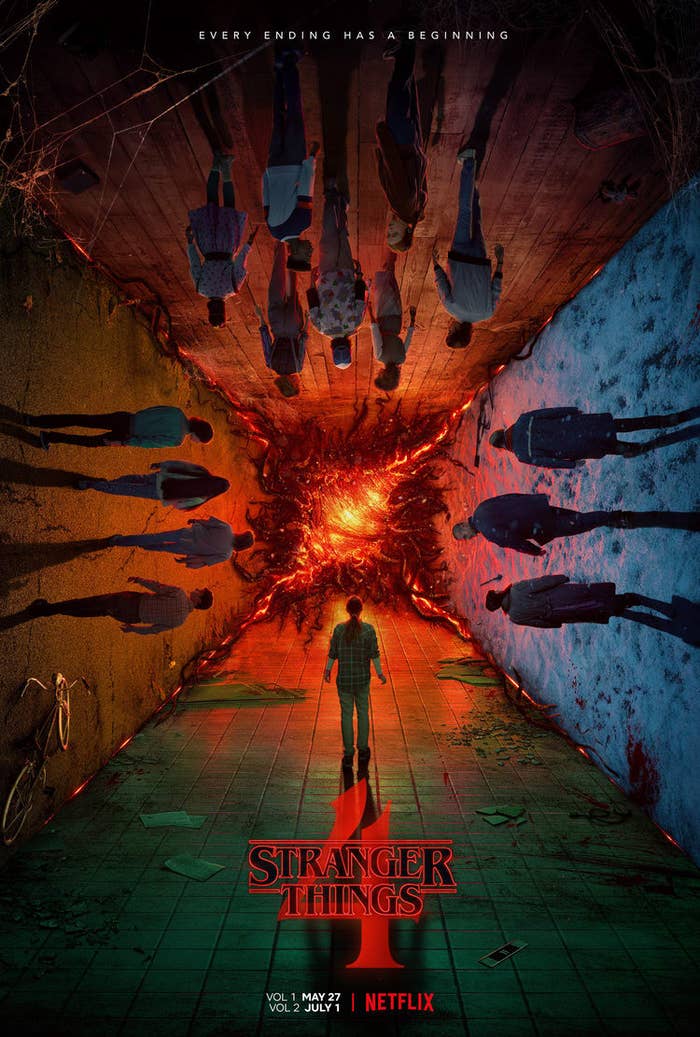 While the series' fifth season will indeed be its last, the Duffers assured fans that "many more exciting stories" within the larger Stranger Things world are still left to be told. "But first we hope that you stay with us as we finish this tale of a powerful girl named Eleven and her brave friends, of a broken police chief and a ferocious mom, of a small town called Hawkins and an alternate dimension known only as the Upside Down," the brothers said, adding that they're "grateful" for fans' patience and support.
Stranger Things 4 is expected to initially pick up roughly six months after the events of the Season 3 closer "The Battle of Starcourt." As previously reported, we can expect a lengthier and more horror-focused viewing experience this time around.
Catch the new trailer for Stranger Things 4 up top. And below, see a selection of recently released production stills. Vol. 1 debuts May 27.