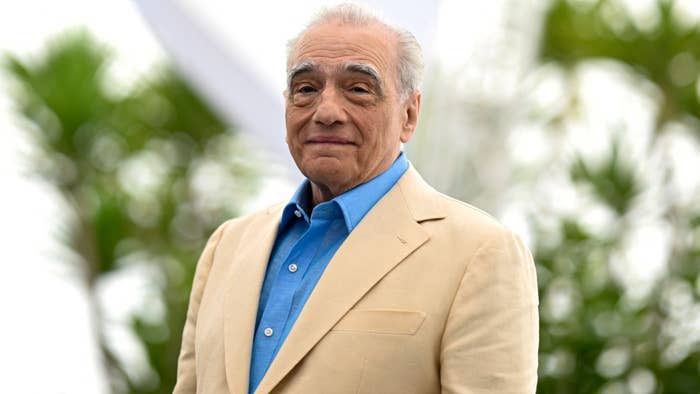 35 years after the release of The Last Temptation of Christ, Martin Scorsese is returning to the character of Jesus.
The director, whose Killers of the Flower Moon adaptation has garnered rave reviews following its Cannes debut, is reported to have made this announcement during the Global Aesthetics of the Catholic Imagination event in Rome last week. Specifically, the filmmaker revealed his headlines-spurring plans during a conversation with La Civiltà Cattolica Editor-in-Chief Antonio Spadaro.
"I responded to the Pope's appeal to artists the only way I know how: by imagining and writing a screenplay for a film about Jesus," Scorsese said, per the Hollywood Reporter. "And I'm about to start making it."
Complex has reached out to a rep for Scorsese for comment. This story may be updated.
Ahead of the conference appearance, Scorsese also met Pope Francis, as seen below.
The Last Temptation of Christ, released in 1988, was billed as a "fictional exploration" of the story of Jesus, who was played by the always exceptional Willem Dafoe. Based on Nikos Kazantzakis' book of the same name, the film went on to earn Scorsese an Oscar nomination for Best Director and a Golden Globe nomination for Barbara Hershey, who played Mary Magdalene.
Scorsese has also directly tackled matters of faith in his films Silence, released in 2016, and Kundun, released in 1997.
It's not entirely clear if the newly announced Jesus project will be the next film on Scorsese's schedule. For now, the focus remains on the aforementioned Killers of the Flower Moon, which is set to for an October release. The film, based on David Grann's acclaimed book, again sees the prolific director working with Leonardo DiCaprio and Robert De Niro.
Below, see a recently released trailer for the film, the screenplay for which was co-written by Scorsese and Eric Roth.