Justin Bieber Hops on Bottle Cap Challenge With Some Tom Cruise Trash Talk
Surely Tom knows a thing or two about dramatically removing caps from bottles.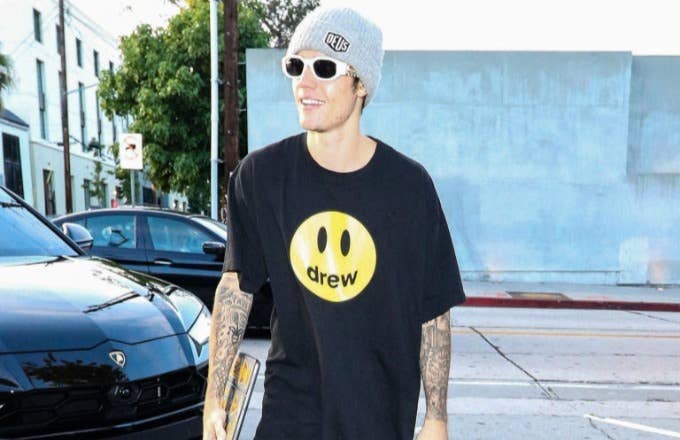 Getty
Image via Getty/gotpap/Bauer-Griffin/GC Images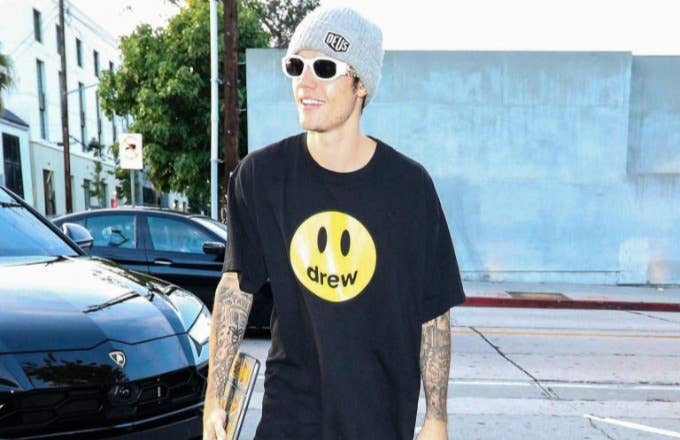 A challenge in which bottles are opened through foot-based methodology is still thriving, having now added a Justin Bieber entry to its growing catalog of participants.
Bieber took the proverbial plunge over the weekend, following the pattern laid out by previous contenders, which of course sees the use of a kick in the effort of making a bottle suddenly cap-free. Notably, Bieber's #BottleCapChallenge also sees the recent Scooter Braun/Taylor Swift controversy commentator reviving a previous challenge he made in the general direction of Tom Cruise.
"This could be Tom Cruise's head," Bieber said in the cap removal footage. In the accompanying caption, he nominated Cruise and Hailey Bieber in hopes that they too will film themselves taking the cap off a bottle in a dramatic fashion.
The Cruise head remark, of course, marks a continuation of Bieber's infamous Octagon fight demands. Back in June, Bieber—though he later claimed the tweet was simply meant in jest—told Cruise "you will never live it down" if said Octagon challenge wasn't met with an agreement.
In fact, Bieber's most recent tweet also deals with matters of the proposed Cruisetagon spectacle:
Cruise, meanwhile, has remained mum on all this. The last we heard from him, at least in terms of tweets, was a little Mission: Impossible sequels release dates announcement.
On the topic of bottlecaps, an arguably even more victorious recent challenge entry comes from Mariah Carey.
Behold: