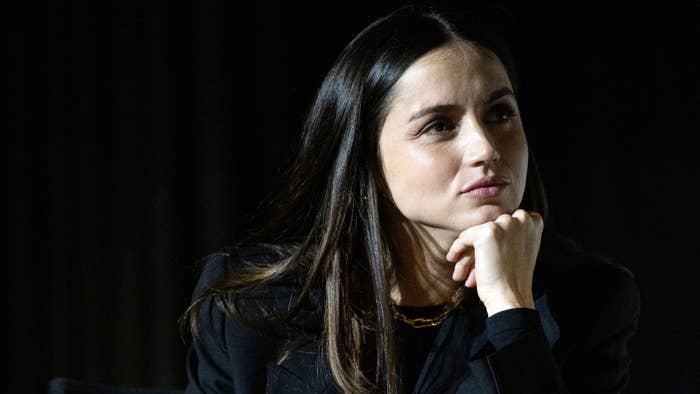 UPDATED 8/30, 1:47 p.m. ET: As probably should have been expected, the Ana de Armas-focused Yesterday lawsuit has been slapped with a dismissal.
Per the Hollywood Reporter, the proposed class action lawsuit won't move forward after a judge found that those who had argued that they were more or less duped into watching the movie after a trailer featured the actress, who is not actually in the final cut of the film.
In the order, it's stated that one plaintiff in the would-be case's "injury is self-inflicted," meaning Universal is not to blame.
See original story from 12/22/22 below.
A judge has largely sided against Universal and with two Ana de Armas enthusiasts over a legal claim focused on a trailer for the 2019 Danny Boyle fantasy Yesterday.
In short, a proposed class action lawsuit earlier this year alleged that Universal had engaged in false advertisement, among other things, by featuring de Armas in the trailer despite her character ultimately being cut from the final version of the film. At the time, it was reported that the two frustrated-to-the-point-of-legal-action individuals were seeking $5 million.
Now, as first reported by Variety, U.S. District Judge Stephen Wilson has been revealed to have issued a ruling in the unique case following Universal's efforts to have it tossed. Universal, notably, had argued that legal action of this variety could result in others taking even broader approaches to similar attempted lawsuits, thus placing trailers at large at risk despite what they say were First Amendment-backed protections from such things.
"Universal's final argument relies on the First Amendment to contend that application of consumer protection laws to the trailer would result in a violation of the First Amendment," the new ruling, available to read in full here via Deadline, states. "The Court ordered supplemental briefing on this argument, and now holds that the First Amendment is not applicable, because Plaintiffs have sufficiently alleged that the trailer is false, commercial speech."
Per the latest reports, this case will next move to the discovery process.
Yesterday, starring Himesh Patel as a musician who wakes up one day with the realization that only he has any knowledge of The Beatles' catalog, made its world premiere at the 2019 edition of the Tribeca Film Festival before rolling out in U.S. theaters the following month. Its first trailer, as seen below, was unveiled that February and includes a Late Late Show-focused bit featuring de Armas.