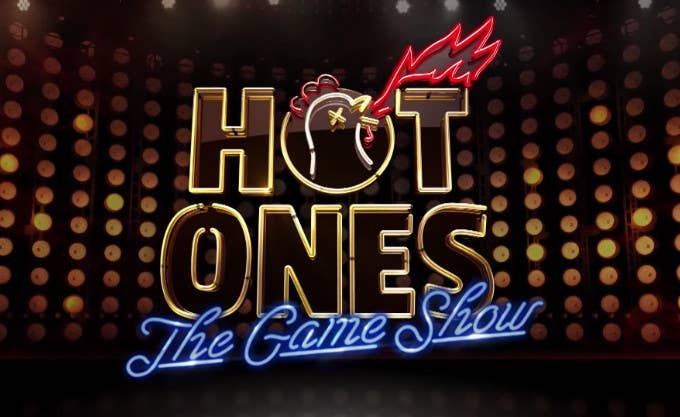 There's plenty of pain to go around in the season finale of Hot Ones: The Game Show.
Tuesday night, the game show edition of the First We Feast hit hosted by Sean Evans will air the final episode of its inaugural season on truTV:
As hot sauce enthusiasts already know, the viral web series made its successful leap to the game show stage back in February as a half-hour series that saw contestants being welcomed each week for a showdown inside the Pepperdome. Up for grabs for brave winners, of course, is a solid $25,000.
Also on Tuesday, the OG Hot Ones landed among the 2020 class of Webby nominees. The original web series is up for a potential victory in the Video: Food & Drink category, with an honorable mention earned in the Video: Viral category.
Recent highlights from the web series include Justin Timberlake discussing the FCC woes of "Dick in a Box," Chance the Rapper naming Shia LaBeouf one of the best freestylists of all time, and more.
Earlier this month, Sean Evans dropped in on the Tonight Show proceedings for a special social distancing-adapted take on the Hot Ones methodology with Jimmy Fallon and Alex Rodriguez: