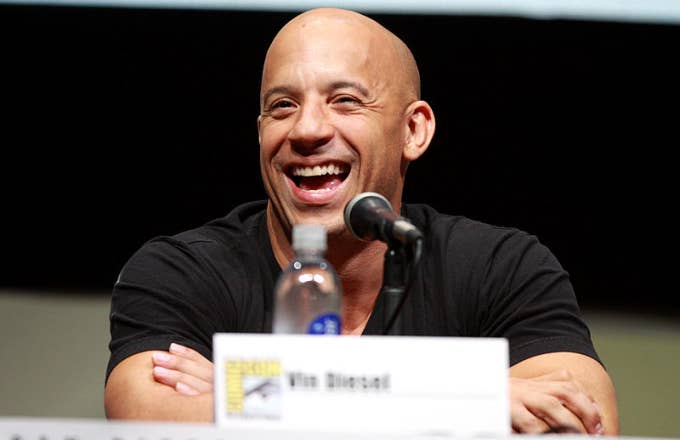 Vin Diesel, confirmed Dungeons & Dragons nerd, is obviously not afraid of sliding into a quick sequel or three. This year alone, our friend Vin has teased improbable sequels to both The Iron Giant and xXx, in addition to helping Furious 7 soar past a truly preposterous worldwide haul of more than $1.5 billion. With the previously announcedFurious 8 now less than two years away from scoring another easy billion, Universal is scrambling to find a director.
Though Furious 7 director James Wan turned down directing duties for the forthcoming eighth and ninth entries in the Fast & Furious franchise, the Hollywood Reporter reveals that Universal recently offered the horror director a "life-altering" amount of money to return. Justin Lin, the studio's choice after Wan originally exited, is currently embroiled in the forthcoming Star Trek sequel and presumably unavailable for any fast and/or furious activities.
However, the most interesting wrinkle in Furious 8's race to the finish line is the multidimensional involvement of our aforementioned friend Vin. According to Vulture, the studio's "alleged fear" is that he will just step into the position of director to ensure prompt 2017 delivery of the final product. Diesel reportedly possesses the distinction of being a go-to consultant on all matters of hiring regarding the projected trio of additional Fast & Furious films, though no one from his camp has confirmed or denied his supposed intentions to helm Furious 8.