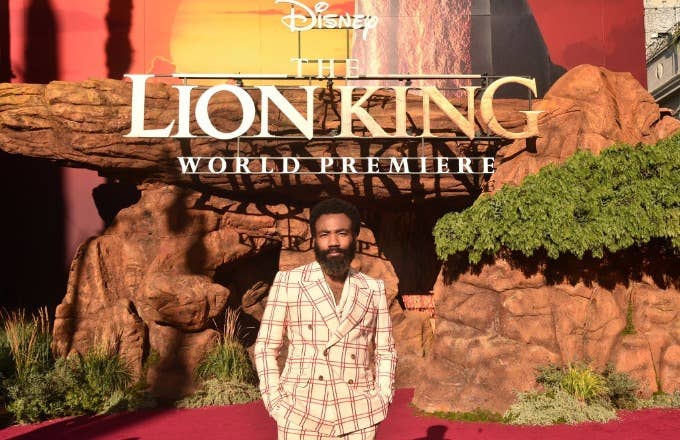 Some idiots who should definitely be completely ignored in every possible way got mad online recently about Halle Bailey being cast as Ariel in the new Little Mermaid. For some words of encouragement against such nonsense, look no further than Lion King star Donald Glover.
Speaking with E! News earlier this week at the Lion King premiere, the Atlanta creator said he hopes Halle is enjoying the opportunity despite the aforementioned idiocy of would-be detractors.
"I thought that was so special," the actor said of the casting. "We were just watching that film and I'm like, that's such a great story but I'm just like, I dunno, I just hope that she's like having fun and don't let anybody make you feel the opposite of how you want to feel. It's a very special role and you earned it, so I hope you're listening."
Halle, the report adds, was also at the Disney premiere, having attended with Chloe X Halle collaborator (and sister) Chloe Bailey.
When announcing Halle would be taking on the part of Ariel, director Rob Marshall pointed to her multifaceted talent as being more than enough to nail the part.
"After an extensive search, it was abundantly clear that Halle possesses that rare combination of spirit, heart, youth, innocence, and substance—plus a glorious singing voice—all intrinsic qualities necessary to play this iconic role," Marshall toldVariety.