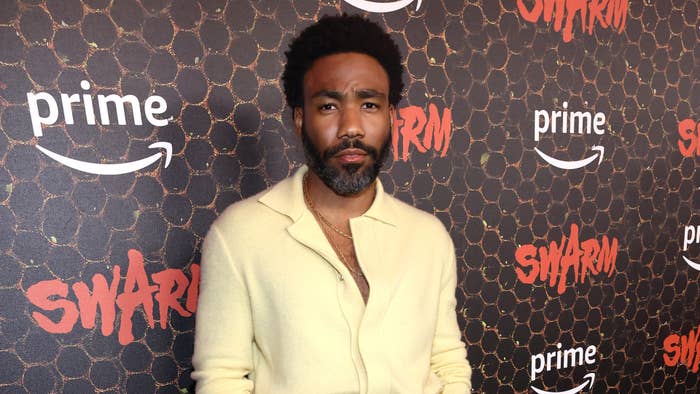 While it's arguably not possible to provide a definitive answer to the question of life's meaning (or lack thereof), you'd be hard-pressed to find one that nudges you in the right direction quite like Donald Glover's.
Speaking with Eric Skelton for Complex this week, Glover—whose slate of upcoming projects includes a TV series adaptation of Mr. & Mrs. Smith—was invited to break down what he considers "the meaning of life." Glover's answer, expectedly, was quotable enough to warrant its own coverage.
"The meaning of life? I mean, if we want to make it simple—and I know this sounds super lame—the meaning of life is to love," he told Skelton, as seen here. "I'm like, man, I wish there was an even better thing [to say]. But it truly is the process of caring for something in the midst of knowing it too shall pass."
Elaborating further, Glover highlighted the existential contradictions made unavoidable when one has children.
"Like, it's very weird to have children and know that you're kind of damning them to death. That's what's crazy about it," he said. "But you're doing that—you're taking care anyway. And by dying yourself, you're showing them how to die. So it's really just to love things and take care of things, and that will keep the process going."
Read more here. Rick Rubin, Yeat, Sexyy Red, Destroy Lonely, and more have also previously provided Complex with their own thoughts on the meaning of life.
As for Mr. & Mrs. Smith, we got our first look at the new series in a Prime Video spot back in July. At the time, the series—starring Glover alongside Maya Erskine—was still being reported for a 2023 release. However, the series is now expected to make its debut early next year.