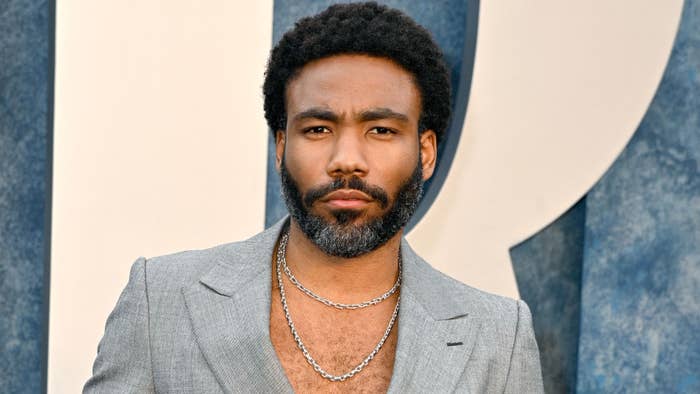 Donald Glover says discussions are happening about a potential return to the beloved Star Wars character Lando Calrissian.
Glover, who played the character in the 2018 film Solo: A Star Wars Story, gave the update in a recent GQ video chat during which he shared some behind-the-scenes insights on a number of his most revered characters.
"I mean, I would love to play Lando again," Glover said, as seen below. "It's a fun time to be him. It just needs to be the right way to do it. I'm all about, like, now it's like time is precious. I think everybody—like the past couple of years, this pandemic shit—really had people experience time in a way where they're like, 'Well … I should be around oranges!' People kind of realize their time is valuable. You only get so much."
Elaborating further, Glover said he's "not interested" in taking on projects simply for the money.
"I would much rather spend time with people that I enjoy," he said. "So it just has to be the right thing, which I think it could be. I mean, like, Lando is definitely somebody I like to hang out with. We're talking about it. That's as much as I can say without Kathleen Kennedy, like, hunting me down."
See more below, including Glover looking back on meeting with original Lando actor Billy Dee Williams at Little Dom's in Los Angeles.
Of course, this isn't the first time the public has been given a vague update on the character's future. Last May, for example, Kennedy herself—who serves as president of Lucasfilm—said during an interview with Cinema Blend that it was actually Glover who "holds all the cards" in this situation. At the time, Kennedy was speaking amid speculation surrounding a Lando-focused Disney+ series.
In December 2020, it was officially announced that the tentatively titled Lando was being developed by Justin Simien, whose previous credits include Dear White People.