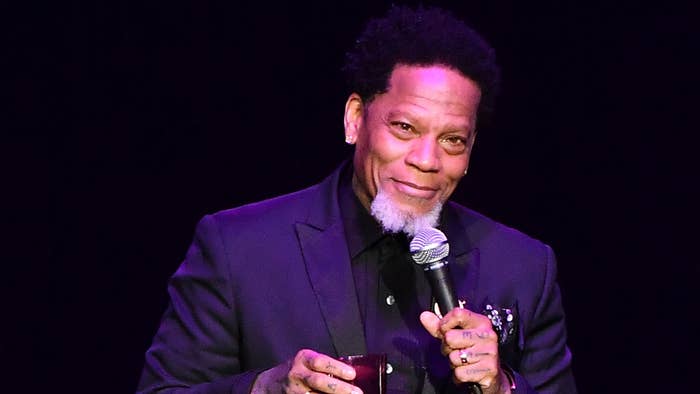 The attention being placed on a recent public interaction between D.L. Hughley and Theophilus London continues this week with a string of additional Instagram activity.
In an IG post shared Monday, Hughley—who's been in a number of headlines in recent weeks in connection with the artist formerly known as Kanye West—asked his followers "Who TF is THEODORE HUXTABLE and WHY IS HE VIDEOBOMBING my table while I'm having dinner with friends and family?"
Notably, Hughley's latest post about the widely covered Nobu moment in question included a side-by-side composite (via the Shade Room) of previously reported posts from the Donda 2-involved artist and HPLLC founder. Elsewhere in the post in question, Hughley said that security at the restaurant was "doing their job" by keeping "clout chasers" from interacting with diners.
"Where do you draw the line on clout chasing??" the comedian wrote, ultimately landing on a classic DJ Khaled quote. "I would say: taking a video in the bathroom at [Nobu] while another man has his [eggplant emoji] out!! Security was doing their job keeping the clout chasers away from the guests TRYING to enjoy their dinner. CONGRATULATIONS…YOU PLAYED YOURSELF!"
Amid a series of Stories updates, London argued that he spoke to Hughley "like a man would" and advised the public to realize his "humor" isn't intended for everyone.
"Y'all know my body, y'all know my heart and y'all know my soul," London, who also addressed Hughley (see above) in a separate IG post, said in one update. "I spoke to DL like a man would. Y'all n***as want to see somebody die on the cross or sumn." In the same update, London said his humor isn't for "old ass n***as," noting that he's currently 34 years old and still represents the youth. "That's why I'm still relevant and my music is timeless," he added.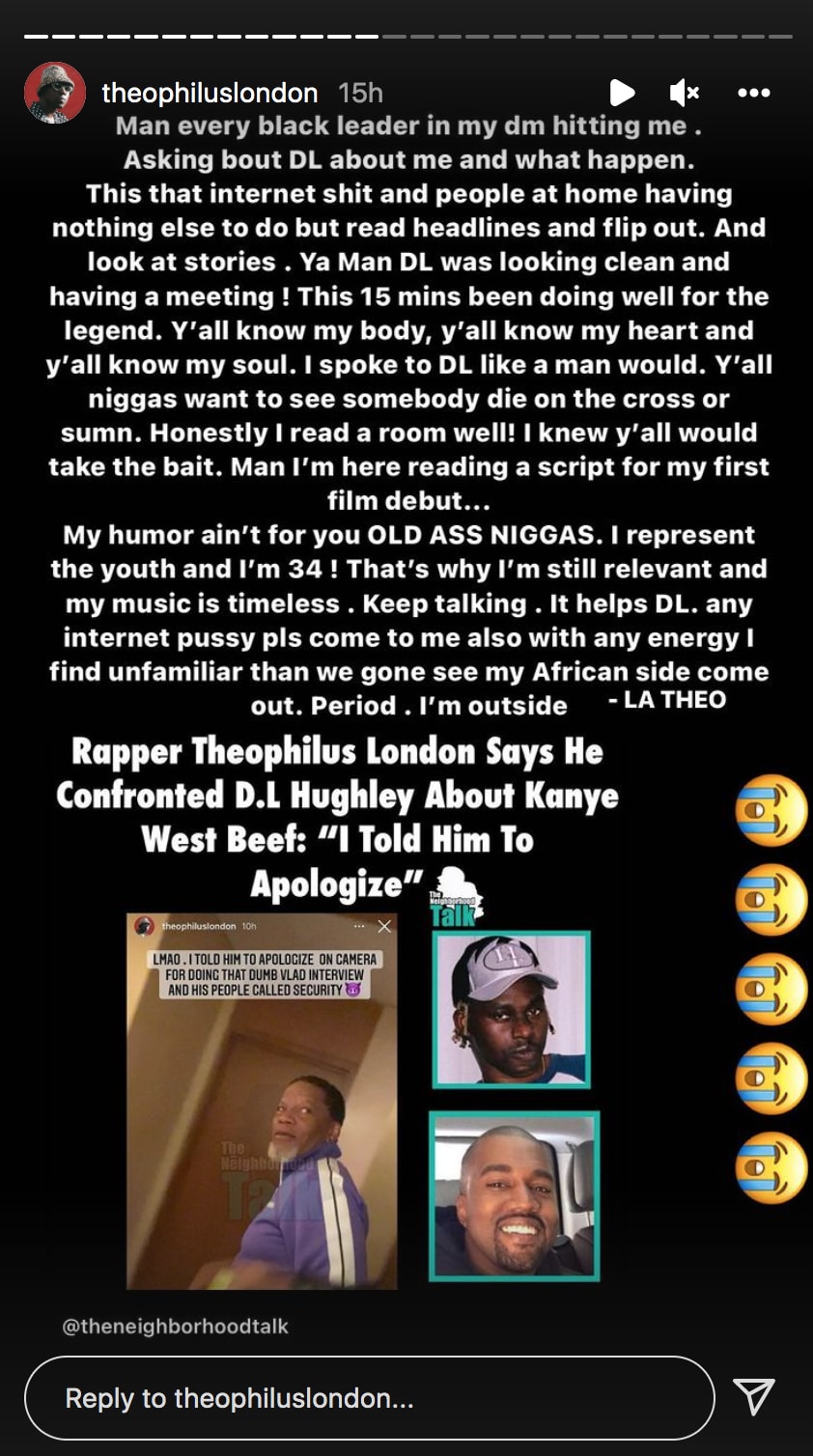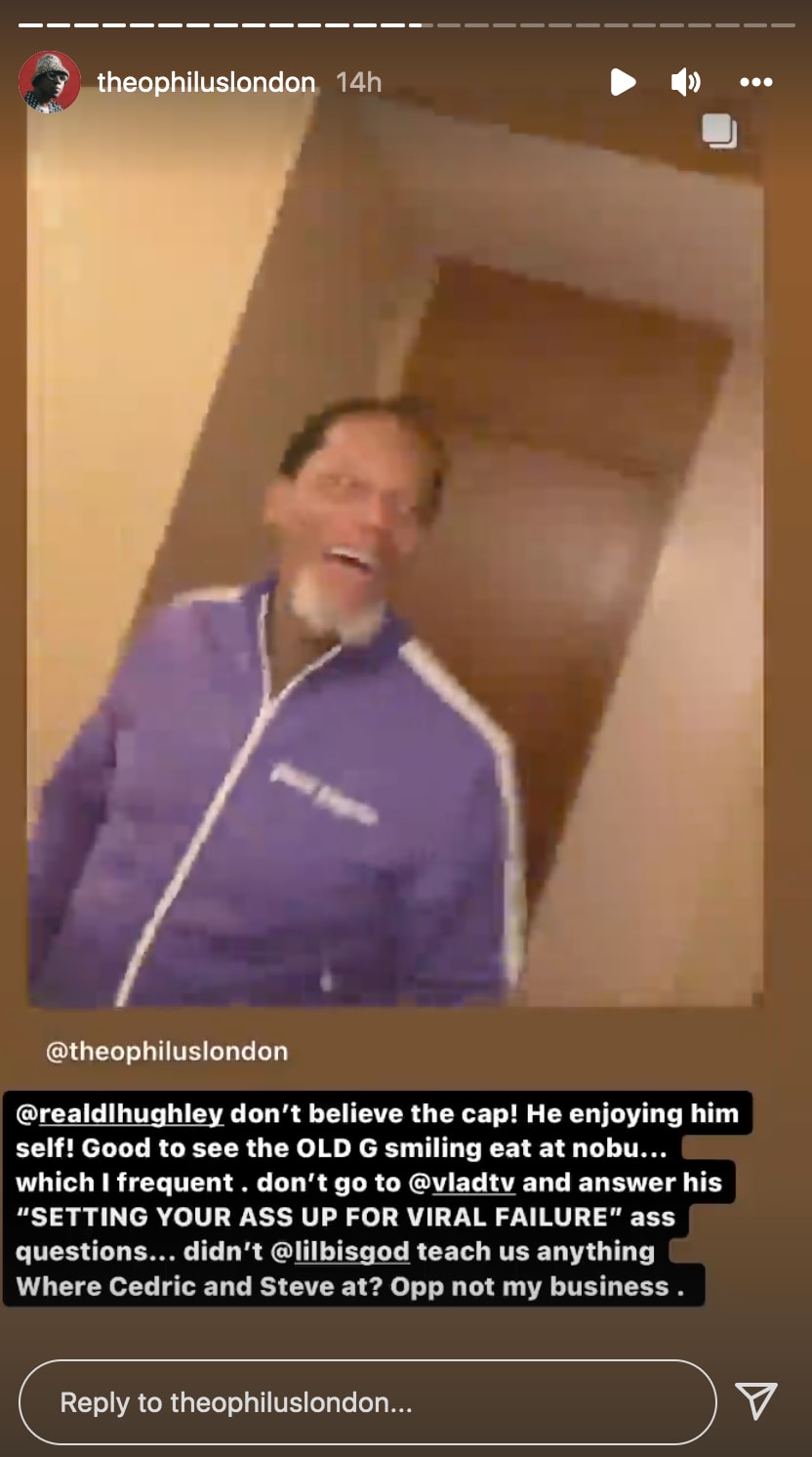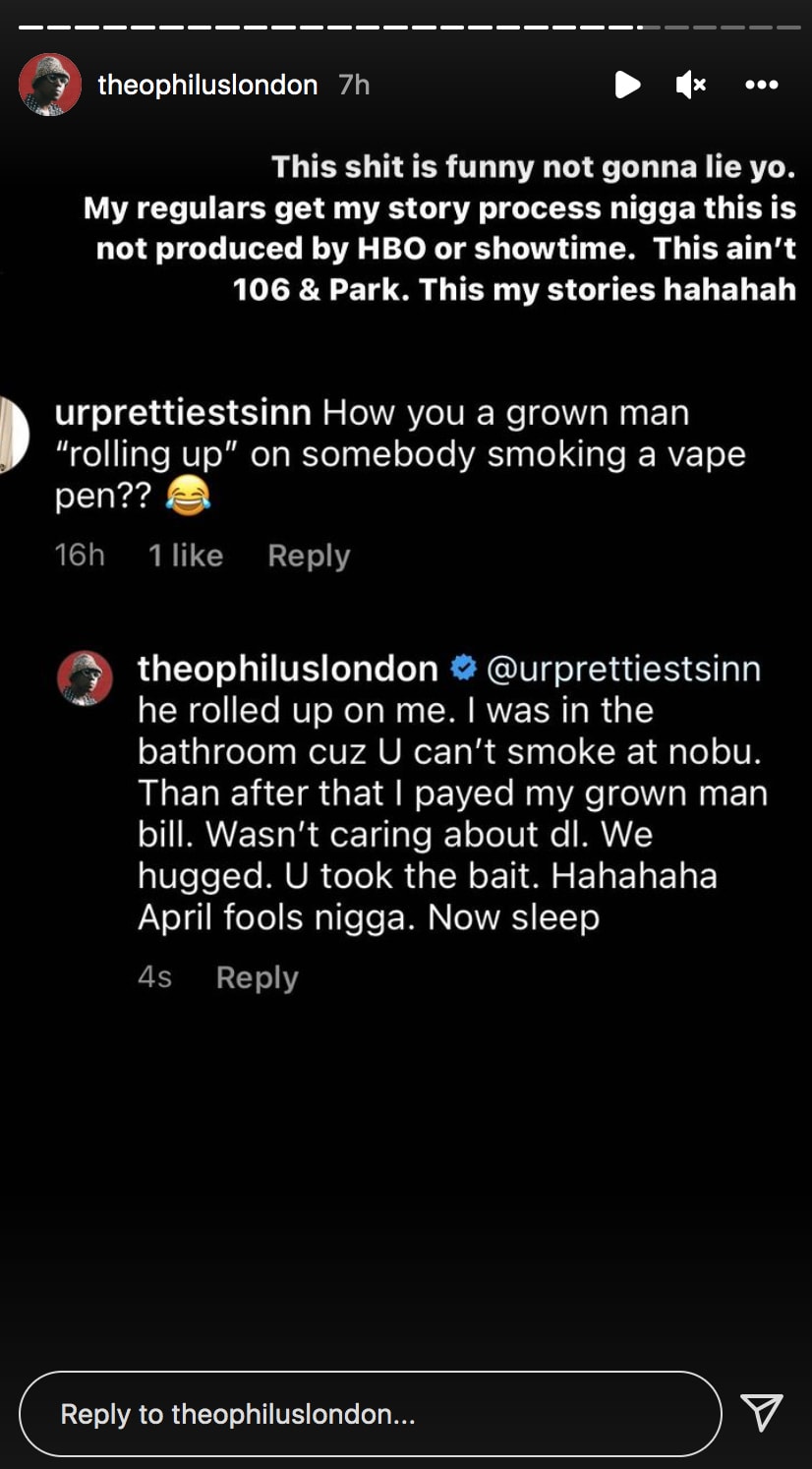 As previously reported, Hughley has also spoken with VladTV about the Nobu footage, a fact that London referenced amid his Stories updates on Monday. VladTV was also the home for a recent Hughley interview during which the Original Kings of Comedy performer and CNN personality said that Ye was "stalking" Kim Kardashian.
These remarks later spurred a public back-and-forth between the two, with Ye at one point telling Hughley "I can afford to hurt u." Hughley, meanwhile, shared multiple social media updates in which he addressed Ye and mocked the topic of mental health.