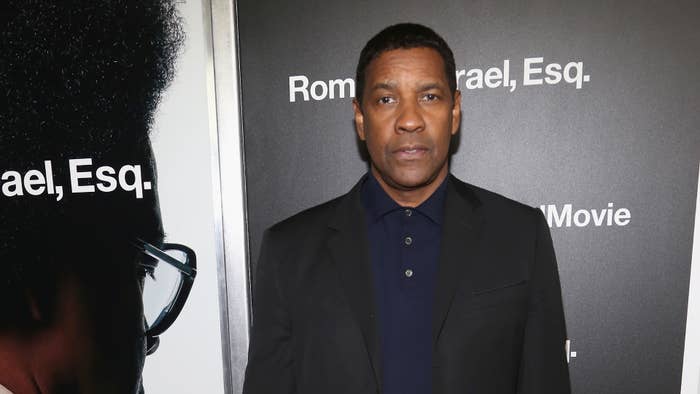 Denzel Washington was spotted helping a homeless man in West Hollywood on Thursday.
According to a report from TMZ on the inarguably kind move of compassion, Washington was driving in West Hollywood on Thursday afternoon when he passed the man in question in the street and "in some peril with oncoming traffic." Per the report, Washington exited his vehicle and ultimately managed to help the individual back to the safety of the sidewalk before authorities arrived.
Washington, who's notably rocking a mask due to ongoing COVID-19 concerns, also stuck around for a bit once officers arrived on the scene. As the report makes clear, it's not clear why the individual was briefly detained. He was, however, quickly released. At one point, Washington gave the man a bottled beverage and some food.
A witness captured footage of Washington assisting the man, as seen below:
Washington's most recent film role was the 2018 sequel to The Equalizer, which saw the two-time Oscar winner reprising the part of former DIA agent Robert McCall, depicted in the Antoine Fuqua-directed story as having shifted his livelihood to Lyft. Upcoming projects on the horizon for Washington include John Lee Hancock's The Little Things with Natalie Morales and Rami Malek, as well as Joel Coen's Macbeth with Frances McDormand and Brendan Gleeson.
Last summer, Washington was honored with the AFI Life Achievement Award. During his acceptance speech, Washington thanked a number of collaborators and family members for supporting him throughout his artistic journey.
"I would not be alive without Pauletta Washington," he said of his wife and fellow thespian's support. "I wouldn't be alive."