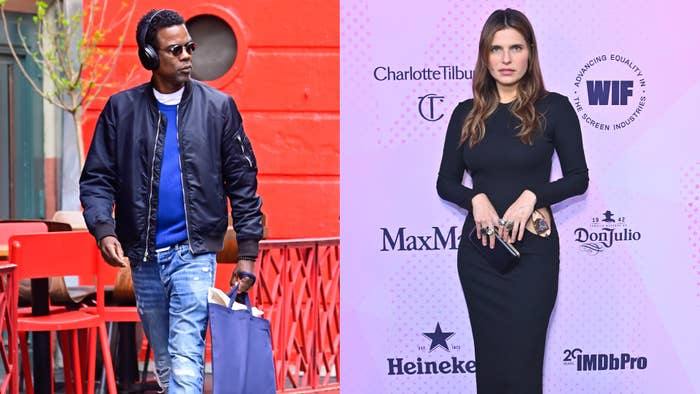 The sources are sourcing it up amid recent sightings of Chris Rock and Lake Bell.
Thursday, Peoplecited an insider claiming the two—who have been seen together on multiple occasions in recent days—are presently in what's being billed as a "pretty new relationship." Rock and Bell are evidently "getting to know each other" amid their respective busy schedules.
This is in line with prior source-delivered comments included in a separate Entertainment Tonight report, which saw a supposed insider noting it was "a good sign" Rock was carving such things into his schedule while on the road.
"[Rock is] hyper focused on his tour and upcoming comedy special, so I know he really likes her since he's making seeing her a priority," the source claimed.
Elsewhere, TMZ—which has shared photos of the two from their recent public outings—reported at the top of this week that the alleged couple "seemed to be flirty" when dining together in Santa Monica.
Of course, neither Rock nor Bell have publicly commented on any of this, nor are they expected to do so.
Rock's divorce from Malaak Compton-Rock was finalized back in 2016. Bell, meanwhile, was reported to have split from husband Scott Campbell in late 2020.
Earlier this year, Bell was among those who directed episodes of Hulu's Pam & Tommy series based on the real-life relationship of Pamela Anderson and Tommy Lee. Rock, meanwhile, will soon be seen in David O. Russell's Amsterdam, the trailer for which was released this week.