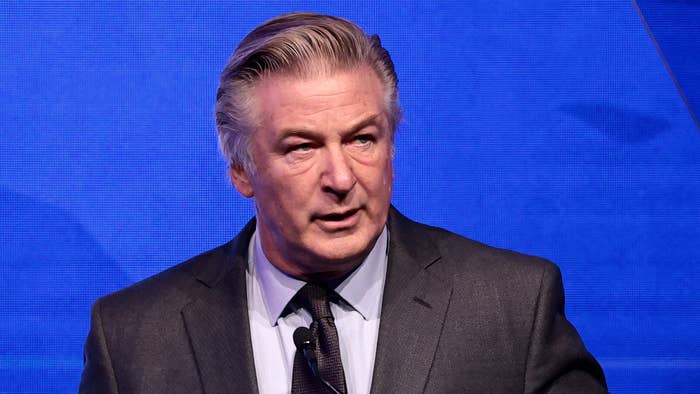 UPDATED 10/5, 1:30 p.m. ET: Per a report from TMZ, the newly announced settlement in the wrongful death suit (more on that below) is not set to have an impact on a criminal investigation into the on-set death. In short, per sources, the process will continue following the standard path, meaning the investigation's findings will ultimately be sent to the D.A.'s office for a determination on next steps.​​​​​​​
See original story below.
A settlement has reportedly been reached between Rust producers and the estate of cinematographer Halyna Hutchins, who was killed during production on the Alec Baldwin-starring film last year.
Per a report from Deadline, a settlement was reached this week in connection with a wrongful death case against Rust Movie Productions LLC and Baldwin. As part of the settlement, the report notes, Matthew Hutchins—Halyna's husband—will serve as executive producer on the film once it resumes production early next year.
"I have no interest in engaging in recriminations or attribution of blame (to the producers or Mr. Baldwin). All of us believe Halyna's death was a terrible accident," Matthew said Wednesday in a statement shared with multiple outlets. "I am grateful that the producers and the entertainment community have come together to pay tribute to Halyna's final work."
The wrongful death case will now be dismissed.
When reached for comment by Complex on Wednesday, Baldwin's attorney, Luke Nikas of Quinn Emanuel, said, "Throughout this difficult process, everyone has maintained the specific desire to do what is best for Halyna's son. We are grateful to everyone who contributed to the resolution of this tragic and painful situation."
Others who have commented on the reported settlement include a legal rep for Rust Movie Productions LLC, as well as Joel Souza, the director of the film. Souza was also injured in the on-set incident
In August, the New Mexico Office of the Medical Investigator announced its determination that the fatal Rust shooting was an accident.