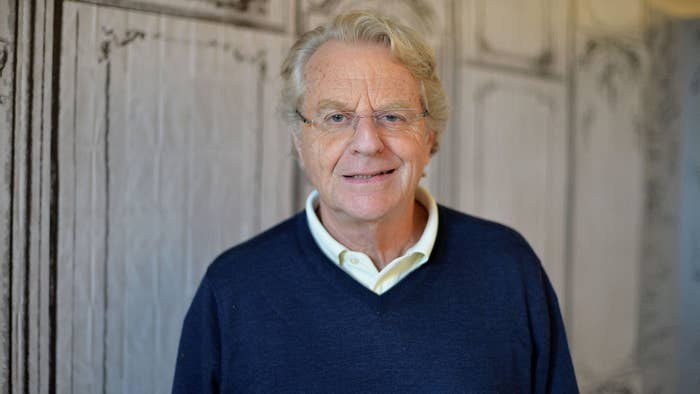 Celebrities are grieving over the loss of Jerry Springer.
The 79-year-old former talk show host reportedly died at his home in Chicago this week after recently being diagnosed with cancer.
Many of the talk show host's friends issued statements, including Maury Povich, who toldPeople, "I am shocked and saddened by the passing of Jerry. He was not only a colleague but a friend." He continued, "We worked for the same company for decades. He was joyful, smart, and, in his own way, a unique showman. I will miss him."
Whoopi Goldberg also mourned over the news: "I'm not afraid to say it," she told the outlet, also saying she "loved" his show. "He was a great guy and he was really fun and that show is as crazy as it gets, but there's a place for everyone here."
Montel Williams told People, "My thoughts and prayers go out to Jerry's family," and Sally Jessy Raphael called Springer, "a bright, funny man whom I considered to be a friend." She continued, "He will be missed." Steve Aoki toldUs Weekly it was the "end of an era."
Others took to Twitter to share their own messages, including Boosie Badazz, Loni Love, the cast of Jersey Shore, and more. Read those messages below.