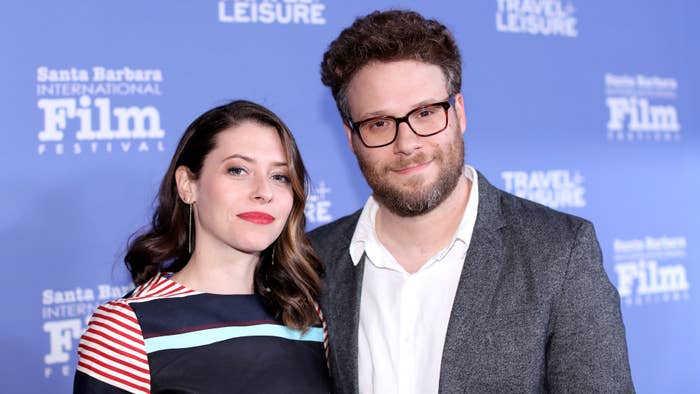 Seth Rogen says that he's happier because he doesn't have kids.
The revelation came in a new episode of Steven Bartlett's The Diary of a CEO podcast, where Rogen discussed his and his wife, Lauren Miller's decision to not have children.
"That has helped me succeed as well, definitely," Rogen said, per Page Six. He elaborated by saying that he's able to, instead, focus on his relationship and his career since "there's a whole huge thing I'm not doing, which is raising children."
Rogen and Miller got married in 2011 after dating for seven years. They decided together that they would rather "do whatever we want" than have kids—something that people often told Rogen he had to do in order to be happy with his spouse.
"Some people want kids. Some people don't want kids," Rogen said. "Honestly, you just are told, you go through life, you get married, you have kids. That's what happens. And me and my wife, neither of us were like that. Honestly, the older we get, the more happy and reaffirmed we are with our choice to not have kids."
"We are in the prime of our lives," he continued. "We are smarter than we've ever been, we understand ourselves more than we ever have, we have the capacity to achieve a level of work and a level of communication and care for one another, and a lifestyle we can live with one another, that we've never been able to live before."
He also noted, with a laugh, that he and Miller seem to get more "enjoyment out of not having kids than anyone I know seems to get out of having kids."
Listen to the entire Diary of a CEO episode below.