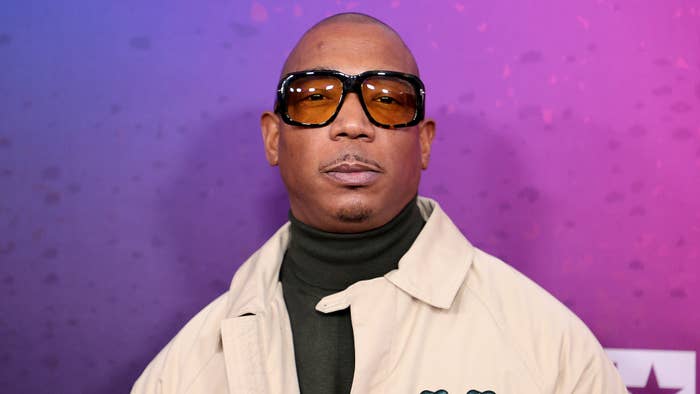 The rapper took to Twitter on Monday morning to react to the slap heard around the world—a.k.a. Will Smith's Oscars incident, which saw the actor smack Chris Rock after the comedian made a joke about Jada Pinkett-Smith's hair.
"Slapping season is OFFICIALLY in session," Ja wrote.
On Tuesday morning he chimed in again, predicting hip-hop's inevitable references to the incident. "All rappers wit the Will slap Rock bars in 3, 2, 1," he tweeted. 
His response prompted fans to circle back on an old joke from Dave Chappelle, who, about 20 years ago, commented on Ja rule's reaction to 9/11. "I remember right around September 11th, Ja Rule was on MTV. They said, 'We got Ja Rule on the phone. Let's see what Ja's thoughts are on this tragedy.' Who gives a fuck what Ja Rule thinks at a time like this, n***a? This is ridiculous! I don't wanna dance, I'm scared to death!"
"I want some answers that Ja Rule might not have right now," Chappelle added. "You think if any shit happens to me I'm gonna be in the crib like, 'Oh my God, this is terrible…can somebody please find Ja Rule? Get a hold of this motherfucker so I can make sense of all this! Where is Ja?!"
Twitter users quoted Chappelle, taking to the platform to say they needed Ja Rule's opinion on the incident, hours before he finally shared his thoughts. Check out some of the reactions below.