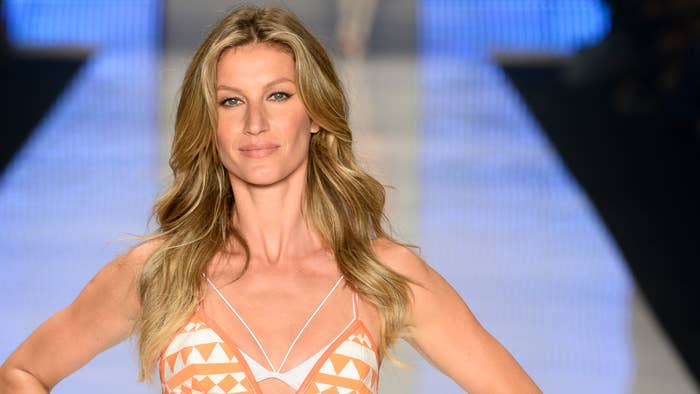 Rumors have been circulating that Gisele Bündchen has been dating one of Tom Brady's friend, Jeffrey Soffer.
The model responded to the speculation in Vanity Fair's April 2023 cover story, which dropped on Wednesday. "I have zero relationship with him in any way," she said. "He's Tom's friend, not my friend."
She added, "I wouldn't be with this guy," she continued. "I mean, puh-leeze."
It seems that people think she's dating Soffer because he's worth $2.2 billion. "They were saying I'm with this guy, he's old, because he's got money—it's ridiculous," Bündchen, who's worth $400 million herself, said.
She told the magazine she believes that someone planted the story, though she didn't share who she thinks the culprit is. "Who benefits from this? Why would somebody plant something like this? There's only one reason. They want to make me look like something I'm not," she added.
It looks like it hasn't been easy for the 42-year-old since her divorce from Brady, with whom she was married for 13 years. She told Vanity Fair that people lie about her all the time but she has to "take the high road."
"I'm a simple girl who wants to be in nature—leave me alone. I just want to go do my job and raise my children in peace," Bündchen said.
Brady posted a cryptic quote from Ralph Waldo Emerson to his Instagram Story on Thursday morning, which included a line about "the betrayal of false friends."