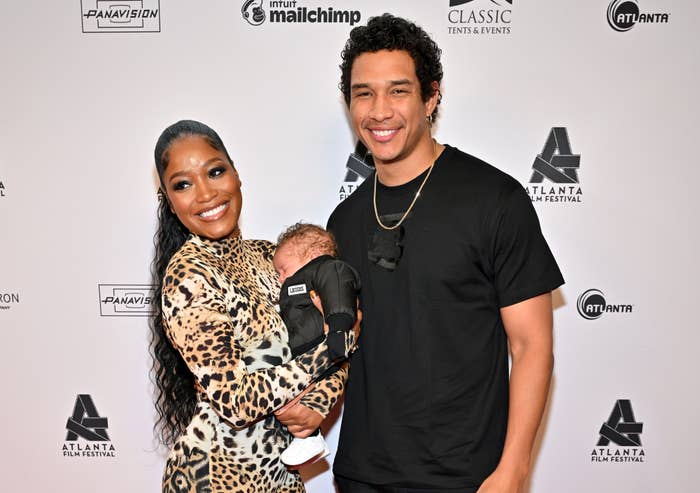 Keke Palmer and Darius Jackson's two-year relationship has been a rocky one. From his body-policing comments to the recent abuse allegations, Jackson is a wanted man on Black Twitter.
However, their relationship did not seem to start badly. Fans celebrated the two when Palmer announced her pregnancy on SNL in 2022. And throughout the year the two seemed to be in love, welcoming their baby boy, Leodis "Leo" Andrellton, into the world.
It wasn't until Jackson shared an unsolicited tweet about Palmer's outfit for Usher's Las Vegas residency concert that fans online turned against him. "It's the outfit tho.. You a mom," he criticized on Twitter. The backlash sent him into retreat, where he temporarily disabled his account.
As the controversy regarding the tweet died down, the two hinted at a reconciliation of their love on several occasions…until now.
In November, it was shockingly reported that Palmer filed for sole custody of their son and a restraining order against Darius for alleged abuse. Social media went into a frenzy after more details surfaced of Jackson's allegations, including footage from Palmer's home security of an altercation taking place on their couch and stairs.
From then on, allegations and drama continued to pour in as more information was reported. Here's everything you need to know about Palmer and Jackson's dissipating romance and legal dispute.
Jackson reacts to a viral clip of Keke and Usher
Date: July 2023
Palmer and her relationship with Darius Jackson blew up on social media in July. A video emerged of Keke enjoying a night out at Usher's Las Vegas residency concert. She was seen gushing over the star as she hugged him. She even gave fans a glimpse of her vocals as she sang "There Goes My Baby" with the legend.
The clip led to countless social media users trolling Usher's rizz throughout his residency. Among the many comments, was one from Jackson who shared his unnecessary opinion about Palmer's outfit on Twitter. "It's the outfit tho.. You a mom," he reacted to the clip.
Twitter went on a rampage as many came to defend Palmer. The uproar caused Jackson to deactivate his account temporarily, and the former couple also unfollowed one another on Instagram.
Jackson denies "moving on" rumors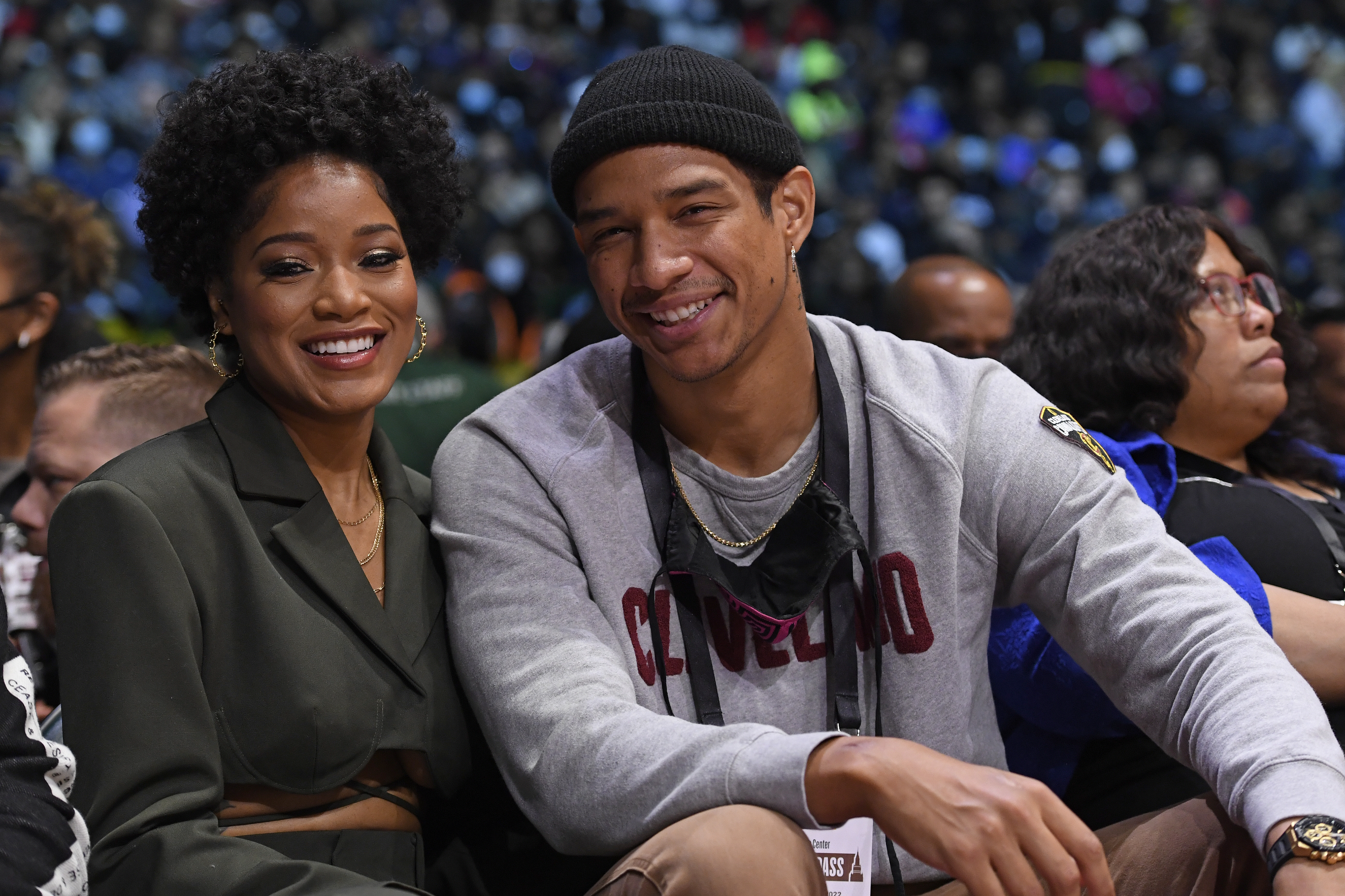 Date: August 2023
After Jackson's exit from social media, rumors of a breakup continued to fuel online and in the media. A source spoke to People, claiming that the fitness instructor had "moved on."
Jackson quickly denied the claims and took to his Twitter to clear up any confusion. "I haven't spoken to anyone about anything or gave permission to anyone to speak for me," he penned in a now-deleted tweet. "So all these sites & post about me making any type of statement is false."
The news came after Keke appeared in Usher's latest music video, "Boyfriend."
The pair celebrate Keke's birthday together
Date: August 2023
The pair celebrated Keke's 30th birthday on Instagram Live. "D, thank you for taking me out on my birthday as always. I mean, it's not always my birthday, but you always do take me out. But I just thank you for making it special for my birthday, that's so sweet," she said in the video obtained by Pop Crave. Jackson referred to Palmer as his "partner in crime," seemingly hinting that the two reconciled. "Get into the Virgos and admit that Virgos are the one," Palmer jokingly responded.
Palmer files for sole custody of 8-month-old son and restraining order against Jackson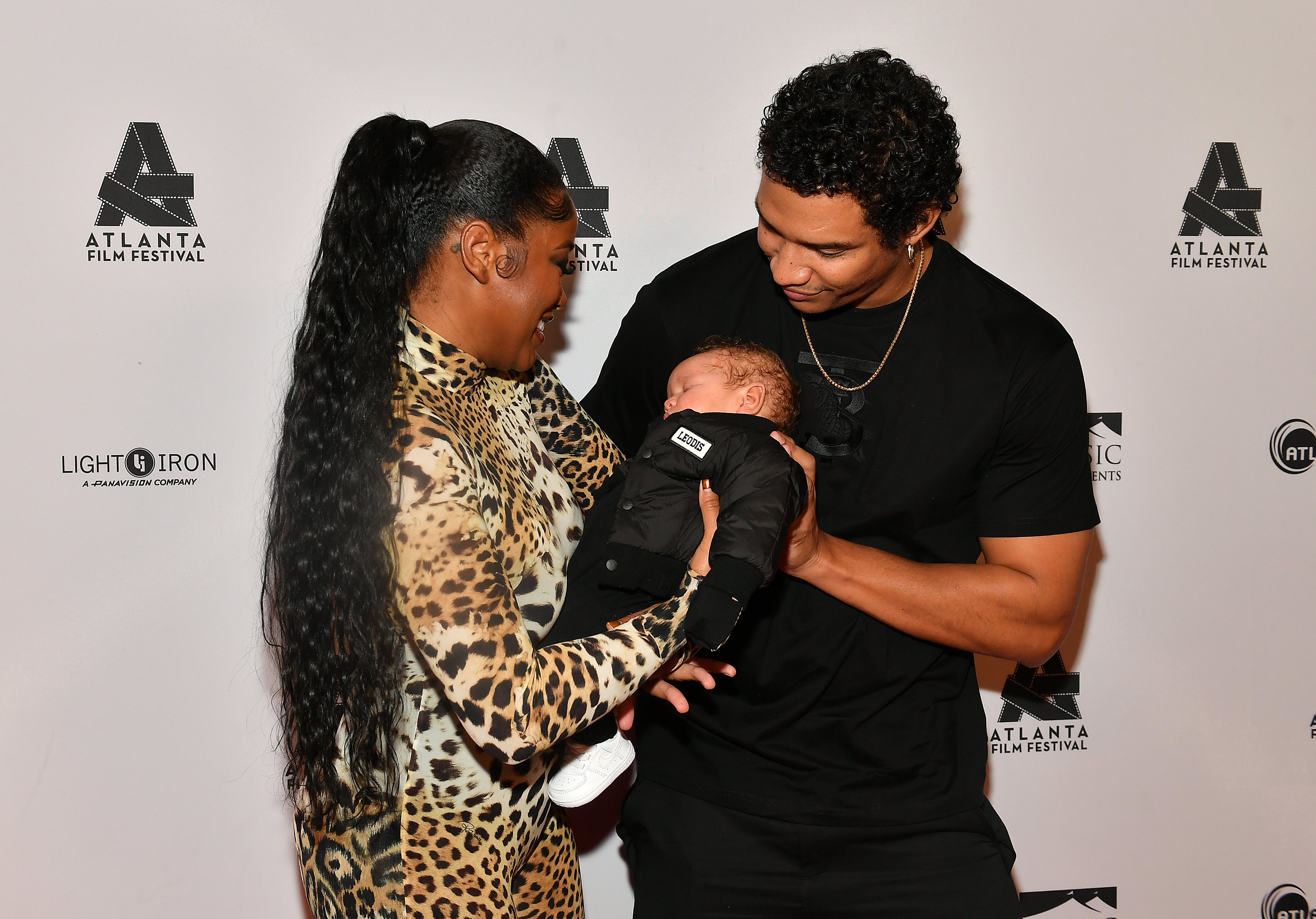 Date: November 2023
Palmer and Jackson's relationship took a turn for the worse. In early November, Keke filed a restraining order against Jackson, along with sole custody of their 8-month-old son.
The reason for her actions were unknown until pictures of security footage were released to the public. The images showed Jackson physically abusing the Hustlers actor. In the legal documents, the star went into detail about her romance with Jackson, saying that their coupling was physically and emotionally abusive.
The statement read: "Darius trespassed into my home without my knowledge or consent, threatened me, then physically attacked me—lunging for my neck, striking me, throwing me over the couch, and stealing my phone when I told him I was going to call the police." She then attached the images of her and Jackson's altercation in her home.
Palmer cited another alleged incident that took place last year, describing her "home security footage [from] February 13, 2022, when Darius body slammed me onto the stairs by my neck."
She continued to provide intense details on alleged accusations of Jackson's abuse throughout their two-year relationship. "Many instances of physical violence, including striking and grabbing me around the neck, descriptions of Darius destroying my personal property, including diaries and prescription eyeglasses, throwing my belongings into the street, throwing my car keys to prevent me from driving away, hitting me in front of our son, spewing profanities about me to our son, threatening to kill himself with a gun if I left him, harassment, and other physical and emotional abuse."
Keke was granted temporary sole custody and a restraining order against Jackson until their court hearing on Dec. 5. Palmer has yet to respond publicly on the matter.
Jackson seemingly responds to accusations on Twitter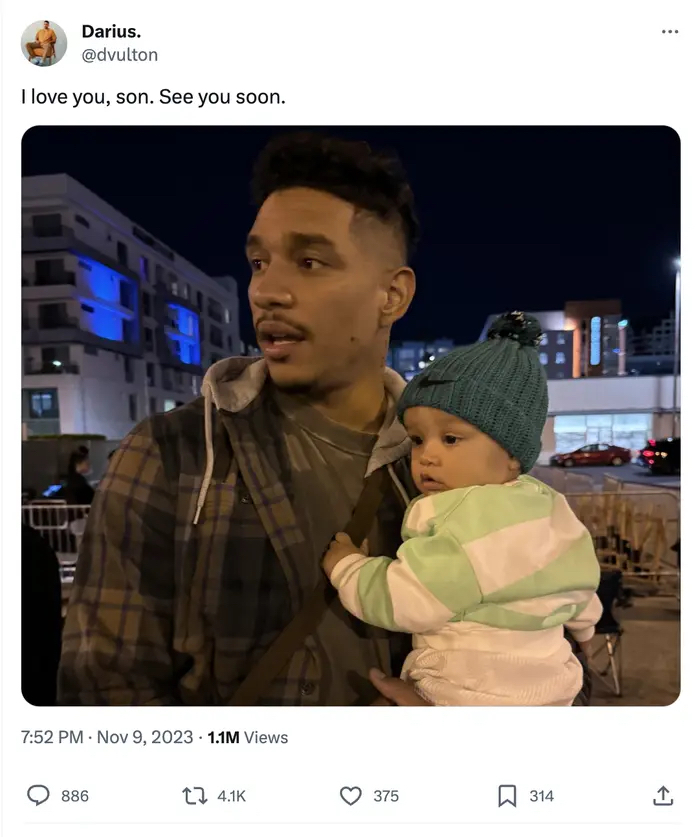 Date: November 2023
As the news broke, Jackson took to Twitter (once again) and spoke his silence on the matter, penning, "I love you, son. See you soon," on a photo of himself holding Leodis.
Palmer allegedly tried to work things out with Jackson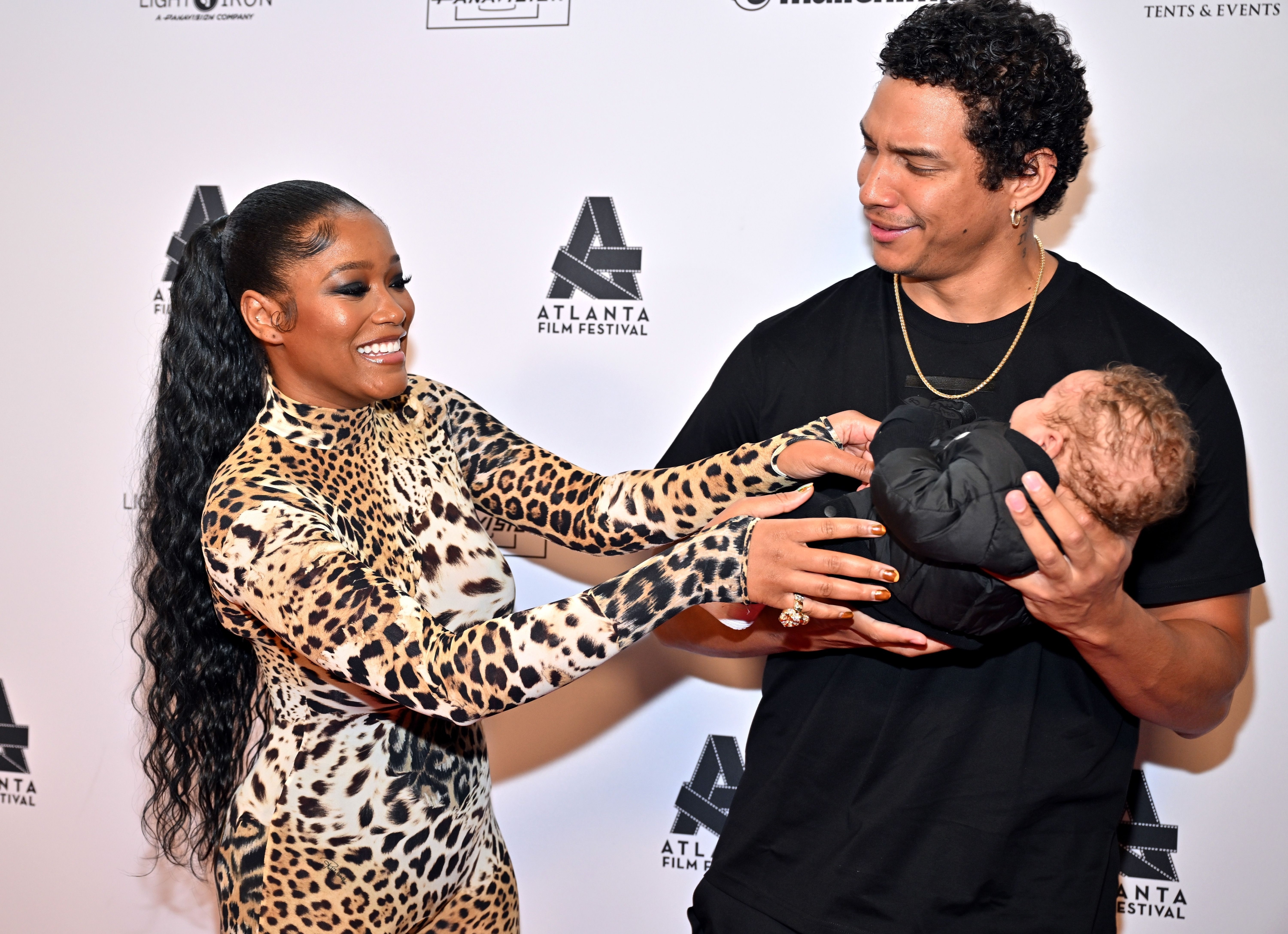 Date: November 2023
According to People, Palmer reportedly gave her estranged boyfriend "a lot of chances" before taking legal action. An inside source noted that the two separated in October, with Keke trying "hard to have an amicable split" before going to authorities. "She gave him a lot of chances to do the right thing."
The source added, "Keke tried so hard to have an amicable split and arrangement [custody]. She needed to prioritize her safety and the safety of her baby. She wants the best for Leo. She did not want it to get to this point. But she did what she had to do."
Jackson denies the allegations
Date: November 2023
TMZ gained more alleged information regarding the incident that led to Palmer's legal actions. According to the outlet, Jackson denied the allegations that Keke presented to the authorities.
A source close to Jackson stated that he appeared at Palmer's home on Sunday to pick up Leodis for a football game. Upon noticing that his son was not there, the two got into a dispute that led Sharon Palmer, Keke's mother, to get involved. A clip recorded without Sharon's consent hears her saying that she would kill Jackson to protect her daughter. The two then wrestled for her phone.
The outlet sources reported that cops were called to the property, where they did not file a report.
This story will be updated as more information becomes available.