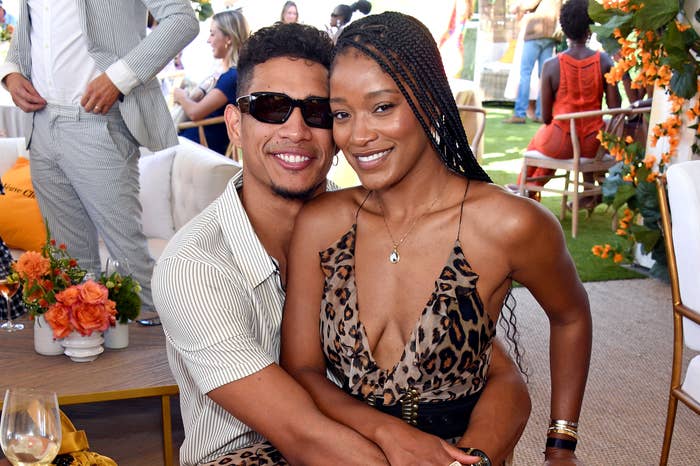 Darius Jackson is setting the record straight, kind of.
Earlier this week (Aug. 16), a report from People claimed that Jackson was prepared to 'move on' from the drama surrounding Keke Palmer, with whom he shares a child. The ordeal began when Jackson criticized Palmer's outfit at one of Usher's Las Vegas residency concerts.
Beyond Palmer responding to the drama with a Tiktok, neither party have made comment on the status of their relationship. After numerous outlets shared the report of Jackson's intentions to get past the situation and pursue an acting career, he weighed in on social media to debunk the headlines.
"I haven't spoken to anyone about anything or gave permission to anyone to speak for me..," wrote Jackson on X, formerly know as Twitter. "So all these sites & post about me making any type of statement is false.." The post concludes with a meme of Forrest Gump's voice over saying "And that's all I have to say about that."
Palmer made an indirect response to Jackson's original critique last month on TikTok. But subtlety went out the window this week when Palmer and Usher reunited for the latter's "Boyfriend" music video.
Palmer and Jackson welcomed their son, Leodis Andrellton, back in February.