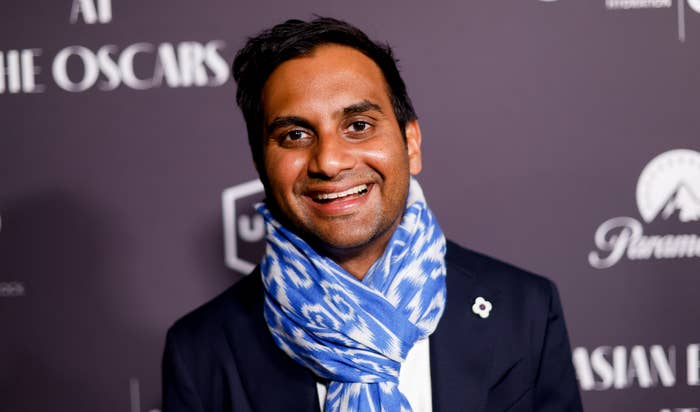 Aziz Ansari is set to make his directorial debut, and he's landed a pretty huge cast to help him pull it off.
Ansari will write and direct and star in Good Fortune alongside Seth Rogen and Keanu Reeves. Deadline reports.
As of now, the plot of the film is being kept under wraps. 

"We have indeed found good Fortune with this film. We love the script and believe strongly in Aziz as both a performer and a director," Lionsgate's Motion Picture Group chairman Joe Drake said in a statement. "And when you add in Seth and Keanu — two incredible world-class talents — toplining alongside Aziz, this has the potential to be a very special film for us. We moved quickly to land this project once it was available."
Good Fortune is Ansari's second attempt at directing a feature, after production on his first film, Being Moral, was suspended over complaints about Bill Murray's behavior on the set. 
"I did something I thought was funny, and it wasn't taken that way," Murray said at the time regarding his behaviour. "The movie studio wanted to do the right thing, so they wanted to check it all out and investigate it, so they stopped the production."