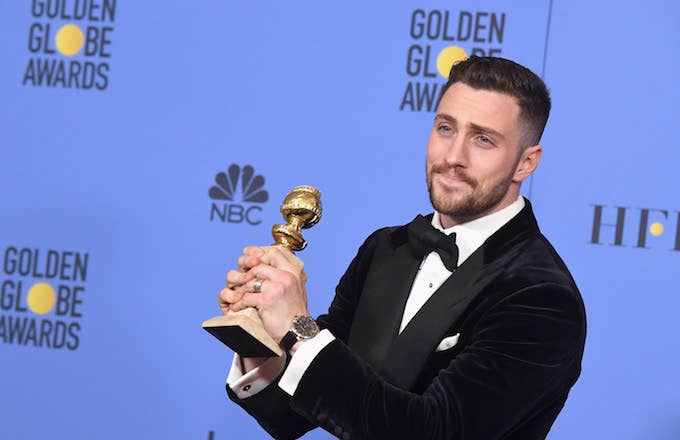 The 2018 Golden Globes are shaping up to be a very dark affair...at least in terms of fashion. Earlier this month, People reported that several actresses were planning on wearing all black at this year's ceremony as a silent protest against sexual misconduct in Hollywood. The movement seems to be gaining traction among male attendees as well. 
Celebrity stylist Ilaria Urbinati said in an Instagram post that her male clients would be joining the women in solidarity. Urbinati's clients include Dwayne Johnson, Tom Hiddleston, Armie Hammer and Garrett Hedlund. 
Johnson solidified his support by saying "Yes we will" on the post's comments section.
The protest has sparked some controversy of its own, with critics such as Rose McGowan voicing their disappointment with the movement's encouragement of a seemingly empty action. However, supporters like Amber Tamblyn assure that this is just the beginning of a larger chain of events. Both Tamblyn and McGowan explained that the movement to rework the systemic power-imbalance prevalent in Hollywood (and beyond) will require a lot more than a fashion statement.