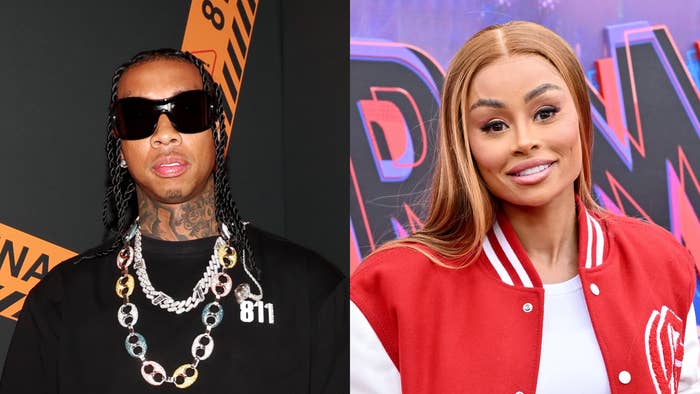 Tyga has responded to Blac Chyna filing a petition in which she demands the rapper pay child support, establish joint custody, and more for their 10-year-old son King Cairo—and he's not budging one bit.
According to court documents obtained by The Blast, Chyna, now known by her real name Angela White, filed a petition "to determine parental relationship" of the child against Tyga. She had also asked the court to set up "joint custody" of King.
It's unclear what King's living situation is, but his mother pushed for the court to look toward the "best interest of the child." According to The Blast, this is the first time Chyna and Tyga have a formal custody case for their son.
The requested child support payments haven't been disclosed, but a statement from the filing claimed, "The court may make orders for support of the children and issue an earnings assignment without further notice to either party."
Once Tyga got word of Chyna's filing on Friday through The Shade Room, the rapper wasted no time leaving his two cents on the matter in the comment section. According to Tyga, he's not trying to change things up now.
"10 years later...nah...stick to ur schedule sat-mon," he wrote which caused Chyna to reply with a simple "lol."

Tyga's comment mimics one he also shared last month when Blac Chyna claimed she had to sell three of her cars to make ends meet for King. The former Young Money rapper stated he doesn't have to pay child support because his son lives with him six days out the week and he pays his school tuition.
"I pay 40k a year for my son school & he lives w me Mon-sat. Why would I pay child support lol," Tyga wrote on Instagram.