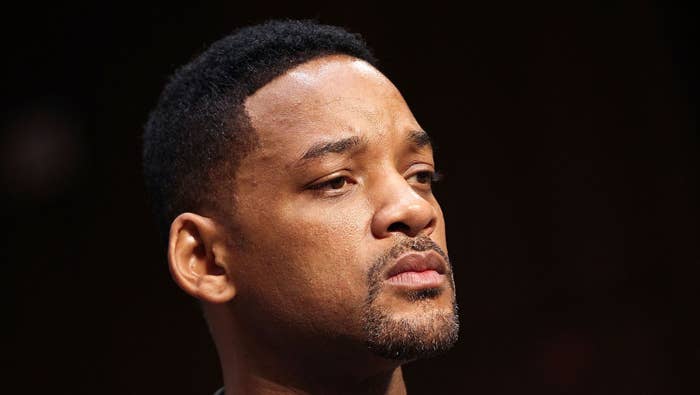 Will Smith reportedly wrote personal checks to his King Richard co-stars after Warner Bros. decided to shift the movie from a theatrical-only release to day-and-date, meaning it will also premiere on streaming.
The Hollywood Reporter writes that "according to reports," Smith got a $40 million payday for his role as the father of Venus and Serena Williams. He also evidently grabbed his checkbook once he got word the film would pivot to both theaters and streaming. As "confirmed with two sources close to the film" by THR, he gave bonuses to his co-stars.
"A source described the payments as a nice bonus, given by Smith on top of what they already received from the studio as compensation for the pivot to simultaneous HBO Max release strategy," THR writes.
These co-stars included Venus and Serena actresses Saniyya Sidney and Demi Singleton, Jon Bernthal, Aunjanue Ellis, and Scandal's Tony Goldwyn, who in an interview with Access praised Will's generosity in general, recalling Smith telling the cast he was "gonna make this right."
"I've been doing this for over 30 years, I have never worked with anyone as generous as Will," said Goldwyn, 61. "When Warner Brothers decided to put it in streaming, there was a lot of controversy as people know, and we just got a call from Will saying 'I'm gonna make this right.' I've never experienced it. I was floored, I just couldn't believe it."
Another actress on the film named Layla Crawford also told Access that Will's generosity went further than just shelling out checks.
"He gave us all Polaroid cameras and different treats all the time," Crawford said. "He's such a generous and sweet person. He also gave us iPhone 12 Pro Max gifts in boxes. We ripped them open and everyone started crying. I literally cried my eyes out—it was the best gift ever."
Crawford added that Will is "a blessing" and she "learned so much from working with him."
Aside from being the best co-worker ever, Will has been hard at work gearing up for the release of his vulnerable and revealing memoir Will, and multiple excerpts from the book have already made the rounds online, including that Jaden once asked if he could be emancipated from Will's care.
"We never discussed it, but I know he felt betrayed," the 53-year-old actor wrote. "He felt misled, and he lost his trust in my leadership. At fifteen years old, when Jaden asked about being an emancipated minor, my heart shattered. He ultimately decided against it, but it sucks to feel like you've hurt your kids."
Will hits shelves Nov. 9.